Twenty Two Motors has launched the Flow scooter in India at the Auto Expo 2018. The company claims it to be India's First AI-enabled, Cloud-Connected scooter. The scooter has been priced at INR 74,740/-
Flow by Twenty Two Motors is said to have the most advanced smart solutions for commuters in crowded, gridlocked cities. FLOW offers state-of-the-art features such as AI, cloud connectivity, sensors, smart features, lithium ion storage, and Internet of Things.
The scooter weighs approximately 85 kg and is equipped with a DC motor, which is powered by a Lithium Ion Battery, which can be charged within a short span of 5 hours and can travel through a distance of more than 80kms with an unmatched speed of 60 KMPH, with a single charging session.
The product will be available with an option of dual battery at the higher end. FLOW is facilitated with numerous features such as telescopic suspension, in-built mobile charger and sufficient storage space for 2 helmets.
"We are extremely happy and excited today. Flow, our first and flagship product, is way ahead of time, not just for the Indian market but also several international markets. Electric Mobility is the future of the world – a near future; not distant. The Government of India has the vision of making the country electrically mobile. We are more than aligned with this mission, rather ahead of it," said Parveen Kharb, CEO and Co-Founder, Twenty-Two Motors.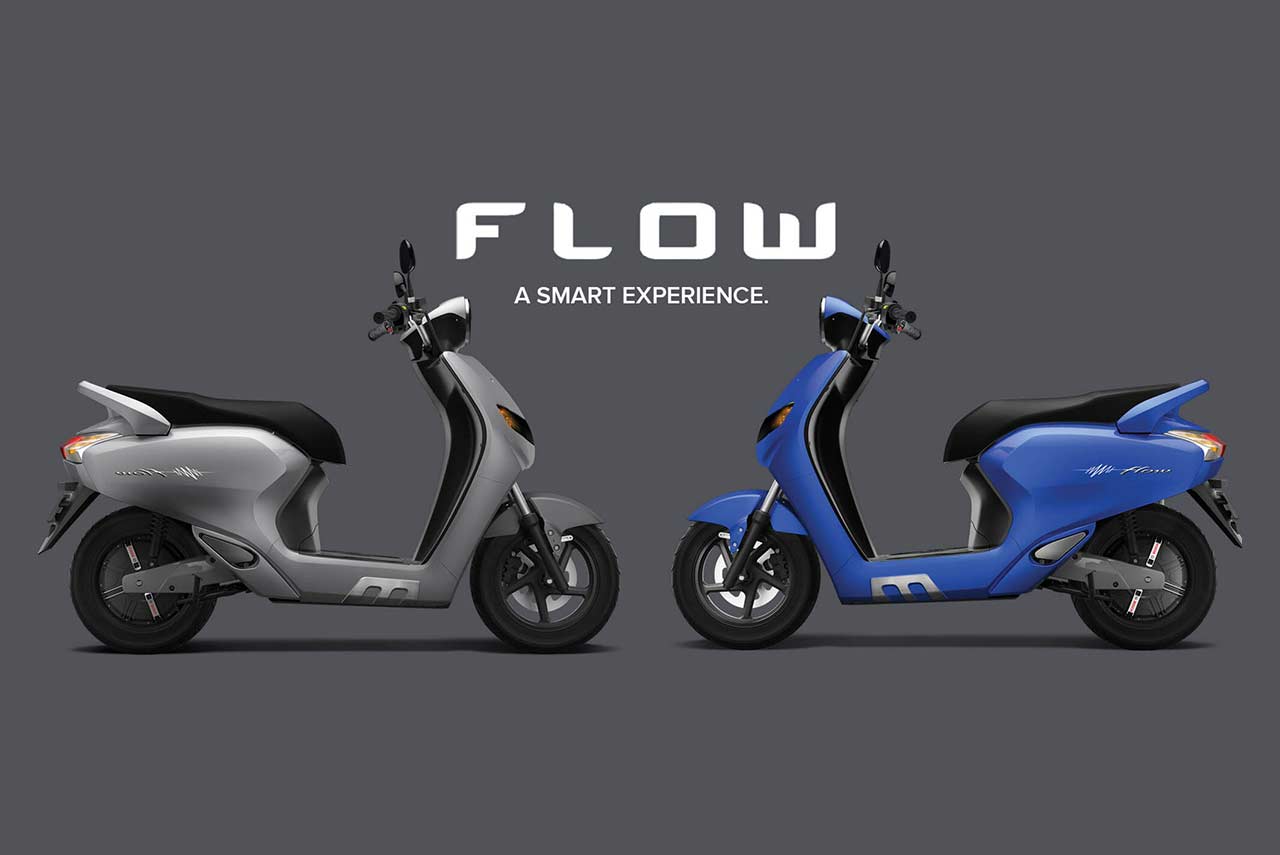 The Smart Electronic Vehicle is connected to cloud server throughout the time, thus ensuring that user can keep an eye on systems performance even when the user is a thousand miles away. Servers analyses data through complex data analytic algorithms and suggest any upcoming service requirements.
As the vehicle performs, aggregate rider and vehicle data helps with customized vehicle updates that are delivered automatically on the touch dashboard display. User centric mobile application provides one touch solution to control every aspect of vehicle.
The user can track the vehicle remotely, while the in-built Geo-Fencing allows security against theft. Vehicle automatically alerts the vehicle owner, once the vehicle is beyond the defined geographical boundaries, whereby the owner can shut it down using the smart APP.
"We are the only company in the world to provide matchless features such as state-of-art sensors, smart features, lithium ion storage, and Internet of Things. FLOW is the most convenient way to travel providing you ample range for your daily travel. Imagine never going to a gas station again. To start with, we plan to sell over 2 lac units in the first 36 months of the launch," further added Mr. Praveen.
Twenty Two Motors will be coming up with its state-of-the-art manufacturing facility in Bhiwadi, Haryana and will be operational by Q2 2018. Company will roll out 50,000 vehicles per year with an investment of about USD 70 million over a period of 2.5 years. The facility will be more than 3.5 Lac Sq Ft in area.
Headquartered out of Manesar, Twenty Two Motors will be opening its first Experience Centre in Gurgaon. Going forward, the company intends to keep the expansion momentum going by increasing their presence in all the metro cities.
Twenty Two Motors Flow Electric Scooter: