Menza Motors Pvt. Ltd has launched its first product, the Menza Lucat at the Auto Expo 2018. The electric motorcycle is priced at INR 2,79,999/-. Pre-bookings are starting from mid-Feb with doorstep delivery promised by mid-August.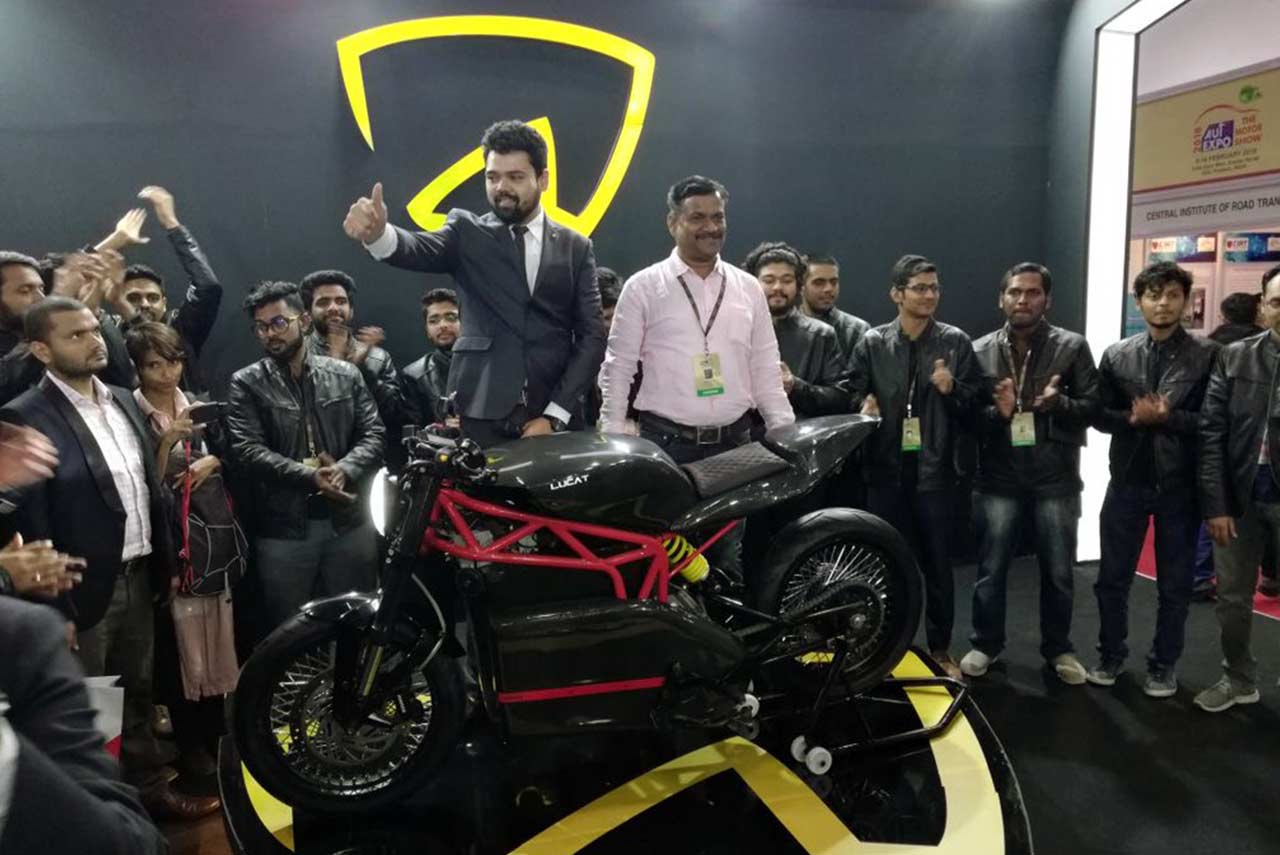 The Menza Lucat can be charged on any wall socket and onboard charging. The company says that the Lucat has been manufactured keeping in sync technological superiority and youthful appeal towards customers.
Menza Motors has done extensive research and development of the product. It has undergone more than 10,000 km of road testing and 84% of the parts have been designed or manufactured locally in India.
Menza Lucat is a factory-customized motorcycle, which is built as per the rider's requirement and riding style; this includes body-type, suspension, seat, height and footrest. The electric motorcycle has a brushless DC motor which produces a peak power of 18 kW and 60 Nm of peak torque.
The Meza Lucat motorcycle is equipped with WP inverted forks at the front and a monoshock suspension setup at the rear. The bike is powered by a 72V Li-ion battery Pack with smart BMS System that has a charge time of only 4 hours and can be charged in 90 minutes using the fast charging feature.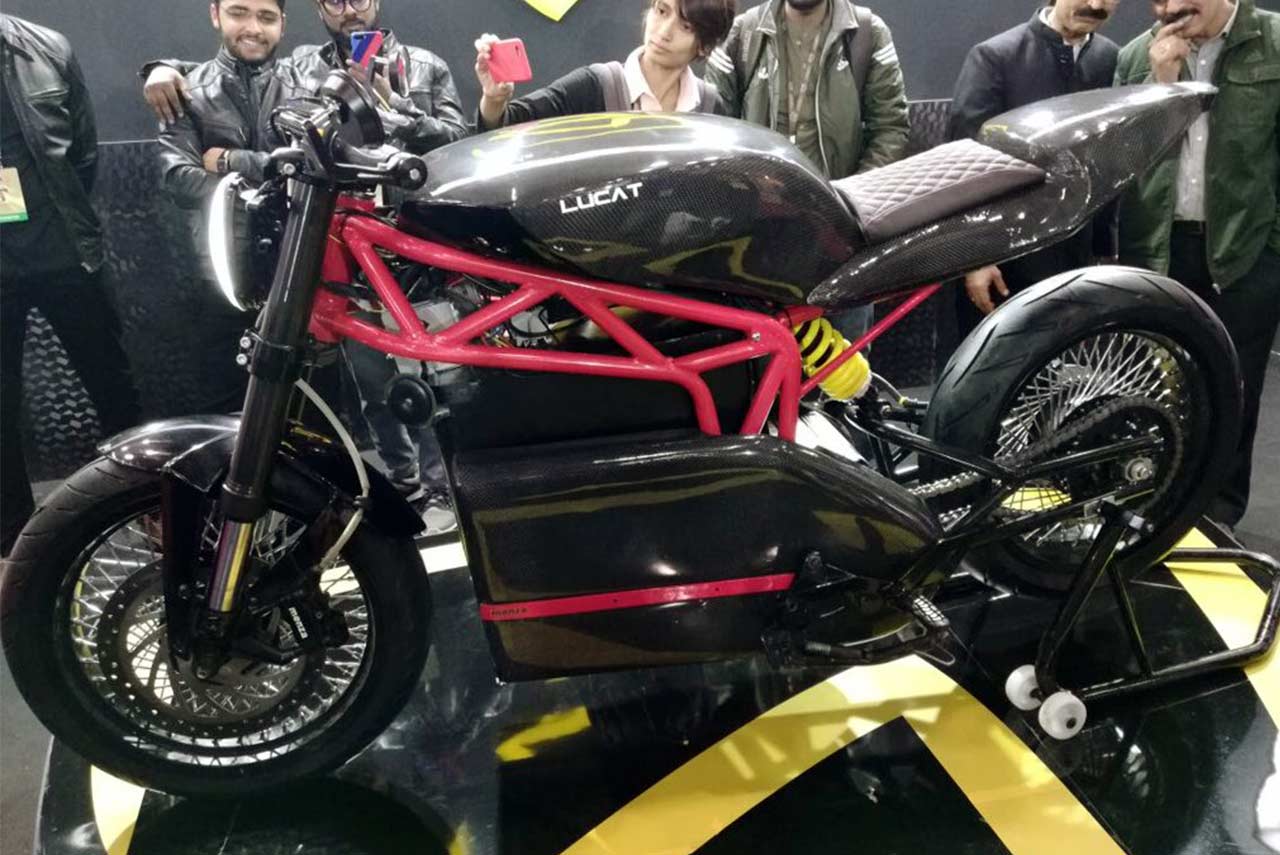 Stopping power comes from a 300 mm disc brake with a four-pot calliper at the front and 230 mm disc brake with single piston calliper at the rear. The bike rides on 17-inch wheel both at the front and rear. The Menza Lucat weighs 153 kg.
Mena Motors claims that the motorcycle has a city range of 100 Km and highway range of 150km on a full charge. It has a top speed of 121 km/h. The motorcycle also comes with a track package, a dynamic safety system which gives notifications on speed limiting and battery drainage, along with an automatic motor off and a button for launch control.
"With the launch of Menza Lucat, we have brought about a change in the automobile industry of India. Thousands of hours of research and testing were put into getting the mechanics right. We have even connected micro-factory with retails and storefront to meet the accurate dates of delivery and ensure the best consumer experience on a Motorcycle. We plan to setup an entire ecosystem for electric Motorcycles within the country, which would include the product and the easy availability of charging stations along with creating a community of Menza motorcycle riders in the near future," said Rahul Gonsalves, Founder & CEO Menza Motors.
Recently, Menza Motors has also set up vehicle charging stations along the Yamuna Expressway leading up to the iconic Taj Mahal. Established in public domains, this service is free for public use. It is supplying an average electric range of Li-ion powered vehicles nearing 100 Kms.