Volkswagen has unveiled the sixth generation Polo. Since its launch in 1975, the VW Polo has been one of the best-selling cars for the German automaker. The new Volkswagen Polo made its world premiere at an event in Berlin.
The VW Polo has been one of the world's most successful compact cars. Over the last 40 years, more than 14 million units of this hatchback have been sold worldwide to date and if the various variants are considered this number increases to 16 million units.
The new Volkswagen Polo gets a refreshing exterior design which appears sportier and more grown up. The hatchback will now be made only in a four-door configuration. The 2017 VW Polo is built on the MQB A0 platform and is also bigger in dimensions when compared to its predecessor. It now offers more space for the driver as well the passengers.
When compared with the fifth generation VW Polo, the new model is longer by 81 mm, 70 mm wider but 7 mm shorter. The boot volume has also increased from 280 litres to 381 litres. Wheelbase in longer by 94 mm and now stands at 2,564 mm. On the tape, the 2017 VW Polo measures 4,053 mm in length, 1,751 mm in width and 1,446 mm in height.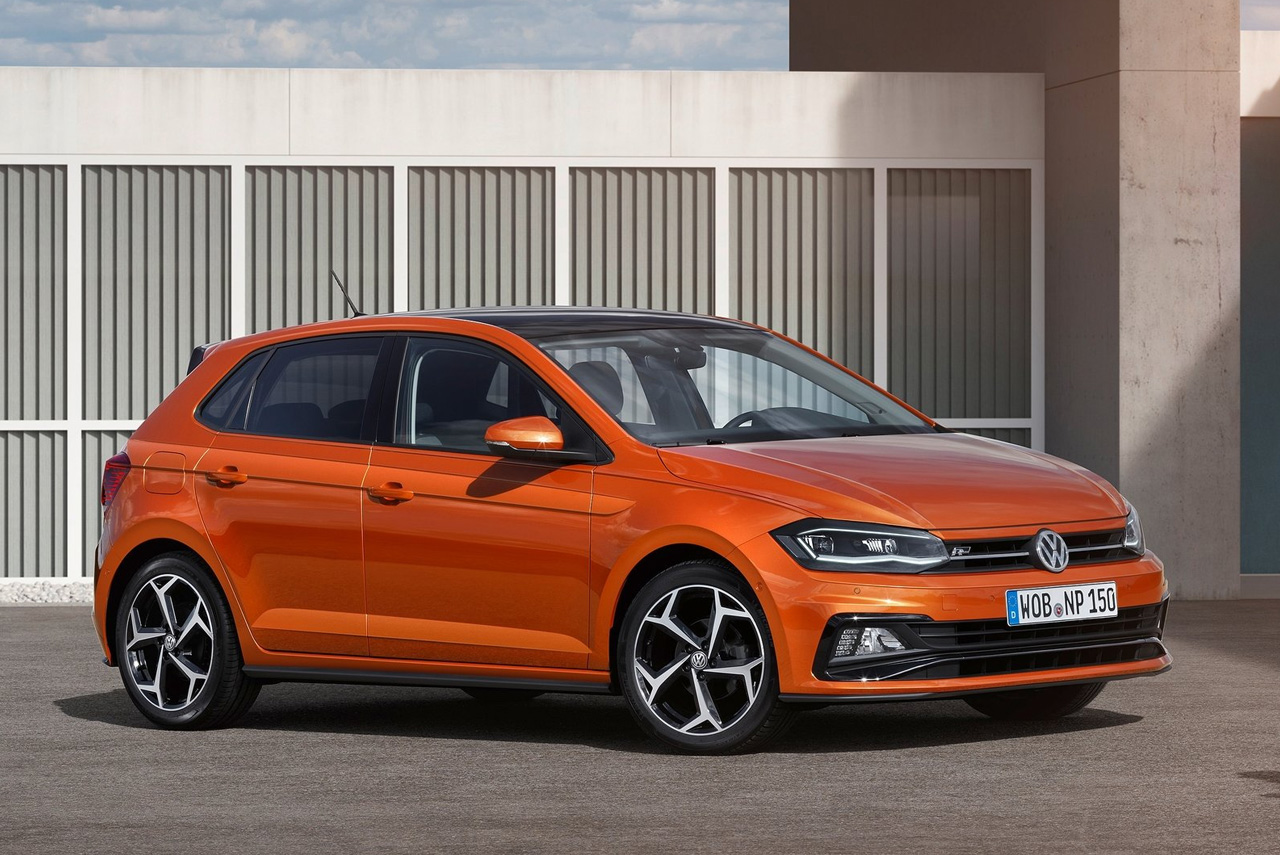 Dr Herbert Diess, Chairman of the Volkswagen Brand Board of Management, said, "The Polo is a young, fresh car. It combines charisma with strong technology. No other car offers so much space for its size. This makes our Polo the number one compact car, and it will remain number one."
The new Volkswagen Polo is said to be the company's most advanced small car ever. It has been equipped with advanced features and various driver assistance systems that were previously reserved for the more expensive models like the VW Golf.
The new Volkswagen Polo will be available in Trendline, Comfortline and Highline trims. The base variant Trendline gets LED daytime running lights with coming-home and leaving-home functions, a speed limiter and the Front Assist area monitoring system with City Emergency Braking and Pedestrian Monitoring as standard.
VW will also offer a special edition called the Polo Beats which will feature a 300-watt sound system while the flagship variant will be the sporty VW Polo GTI powered by a 2.0-litre engine.
In addition, the new 2017 VW Polo will be offered with optional features such as Adaptive Cruise Control, Blind Spot Detection, Lane Change system with Rear Traffic Alert, Semi-Automated Park Assist system for exiting from parking spaces and a manoeuvring function which protects from any bumps while parking. Also on offer is the optional Keyless Access locking and engine starting system.
The new Polo is the first Volkswagen and first Group model to feature a new generation of the Active Info Display. It will also be equipped with the latest generation of infotainment systems with display diagonals ranging from 6.5 to 8.0 inches and will be encased in glass giving the interior a sophisticated, technical and clear look.
The new Volkswagen Polo will also feature full LED headlights, LED tail lights, Air Care Climatronic system with humidity and sun sensor plus allergen filter, wireless charging for smartphones including inductive antenna connection, Sport Select running gear with adjustable shock absorbers and one of the biggest panoramic sunroofs in this class.
The new Volkswagen Polo will be offered in a total of 14 exterior colours and twelve wheels options ranging from size 14-inch to 18-inch. Some of the wheels will be painted in contrasting colour. Customers will be able to choose from eleven different seat covers along with a multitude of decors for the dashpad making the new VW Polo more colourful and more individual.
The new 2017 VW Polo is expected to launch in many parts of Europe before the year ends. It will be offered with a number of Euro 6 compliant engines. Also for the first time, the Polo will be available with a natural gas engine.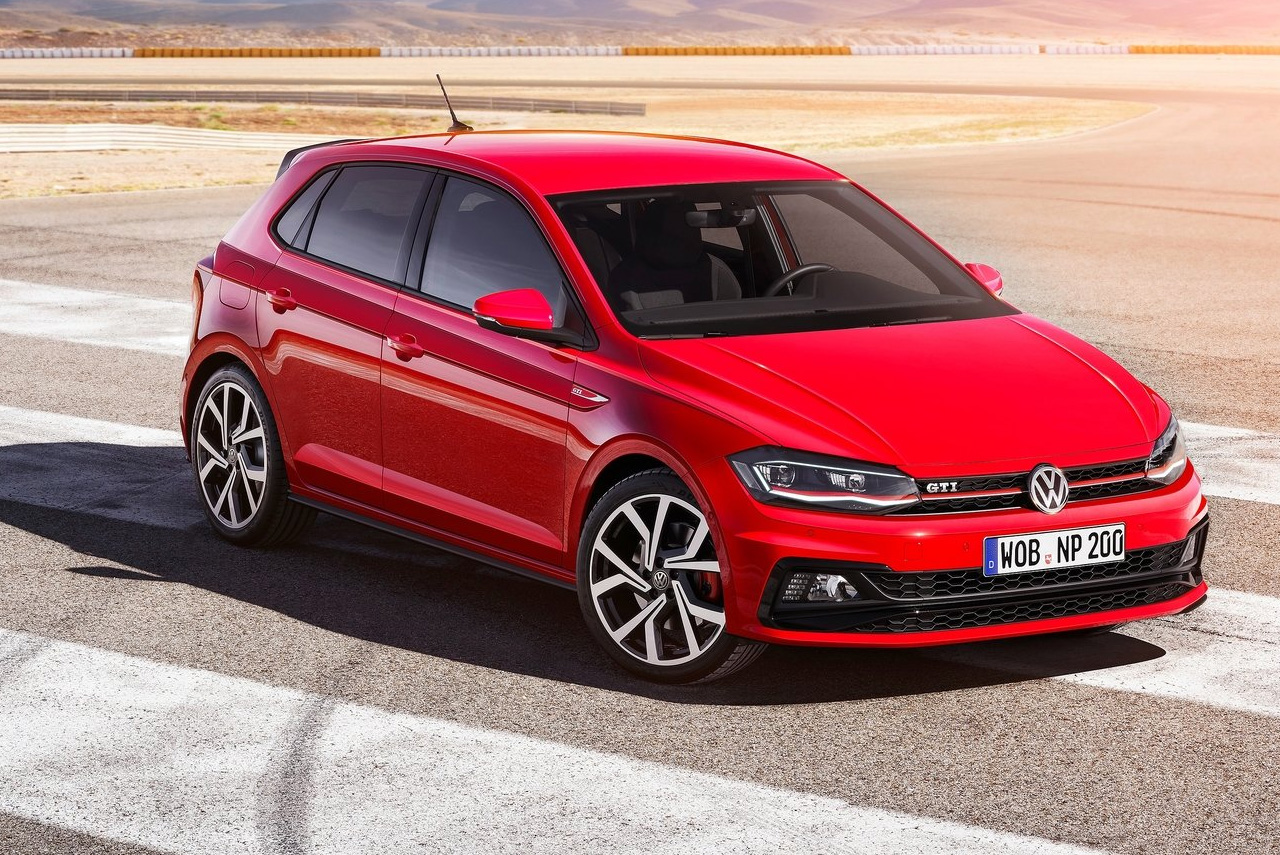 The engine options for the new Volkswagen Polo include:
Petrol Engines:
1.0L MPI – 65 PS with 5-speed Manual Transmission
1.0L MPI – 75 PS with 5-speed Manual Transmission
1.0L TSI – 95 PS with 5-speed Manual Transmission
1.0L TSI – 115 PS with 6-speed Manual Transmission or 7-speed DSG
1.5L TSI EVO – 150 PS with 6-speed Manual Transmission or 7-speed DSG
2.0L TSI – 200 PS with 6-speed Manual Transmission or 7-speed DSG
Natural Gas Engine:
1.0L TGI – 90 PS with 5-speed Manual Transmission
Diesel Engines:
1.6L TDI – 80 PS with 5-speed Manual Transmission
1.6L TDI – 95 PS with 5-speed Manual Transmission or 7-speed DSG
All engines will be equipped as standard with start/stop system and regenerative braking mode. The new 1.5L TSI EVO will get cylinder deactivation technology. The diesel engines are fitted with SCR catalytic converter which is a first in its class.
Whether the new Volkswagen Polo will make it to India is still unknown. Volkswagen continues to manufacture the fifth gen Polo for India which is based on the PQ25 platform. In order to produce the sixth generation which is based on the MQB platform, the company will have to make significant investments to revamp its manufacturing plants.
Recently the Volkswagen Group had joined hands with Tata Motors which would allow it to use Tata's Advanced Modular Platform (AMP) which has a cost advantage against VW's MQB-A platform. There is a high possibility that VW India could skip bringing in the global Polo to the country and come up with an India-specific model using either the existing PQ25 platform or the new AMP platform from Tata Motors. It would be interesting to see how Volkswagen India takes the Polo brand forward.
New Volkswagen Polo Price:
The 2017 VW Polo has been priced from €12,975 (approximately INR 9.3 Lakh) onwards in Germany.
New Volkswagen Polo R-Line – Image Gallery
New Volkswagen Polo Beats – Image Gallery
New Volkswagen Polo GTI – Image Gallery
Save