Ola Electric, a pioneering force in the electric vehicle market, has set the stage for a new era with the introduction of its latest marvel – the Ola S1 X electric scooters in India. This launch unveils a trio of variants tailored to cater to the diverse needs of riders. Along with it the company has also rolled out the S1 Pro Gen 2 model as well.
Ola S1 X 2 kW: INR 89,999/-
Ola S1 X 3 kW: INR 99,999/-
Ola S1 X+: INR 1,09,999/-
All three variants have a discount of Rs 10,000 on their prices until August 21.
All prices ex-showroom, Bengaluru, after FAME-2 subsidy.
The S1 X shares its power system with the S1 Air. It has a hub motor with a peak output of 6 kW. This gives the S1 X a claimed top speed of 90 kmph, the same as the S1 Air. The acceleration from 0 to 40 kmph happens in 3.3 seconds. It's important to note that these exhilarating figures are applicable to the two higher variants equipped with the 3 kWh battery.
In contrast, the base model, featuring a 2 kWh battery, offers slightly reduced performance metrics. It claims a top speed of 85 kmph and takes 4.1 seconds to accelerate from 0 to 40 kmph. The certified range for this entry-level version spans 91 km, whereas the more advanced variants extend their journey to cover 151 km.
The Ola S1 X is a testament to the marriage of simplicity and efficiency in its core design. The scooter is adorned with pressed steel wheels and drum brakes on both ends, promising a balanced and secure ride. Suspension duties are seamlessly managed by a telescopic fork at the front and twin shock absorbers mounted on a dual-sided swingarm at the rear. The hallmark of Ola's forward-thinking 'Gen 2' e-scooter platform, the S1 X showcases a level floorboard, a testament to meticulous engineering achieved through a redesigned frame that embodies both form and function.
Drawing inspiration from its counterpart, the S1 Air, the Ola S1 X shares numerous attributes while introducing its distinct identity. A noteworthy departure is the absence of a TFT touchscreen display, which has been ingeniously replaced by a user-friendly LCD screen. This adaptation not only enhances affordability but also upholds seamless functionality. The S1 X showcases a refined aesthetic with judicious use of black plastics, contributing to its unique character and economical pricing.
The Ola S1 X scooters are available in 7 colour options – Funk, Liquid Silver, Porcelain White, Midnight, Red Velocity, Stellar and Vogue.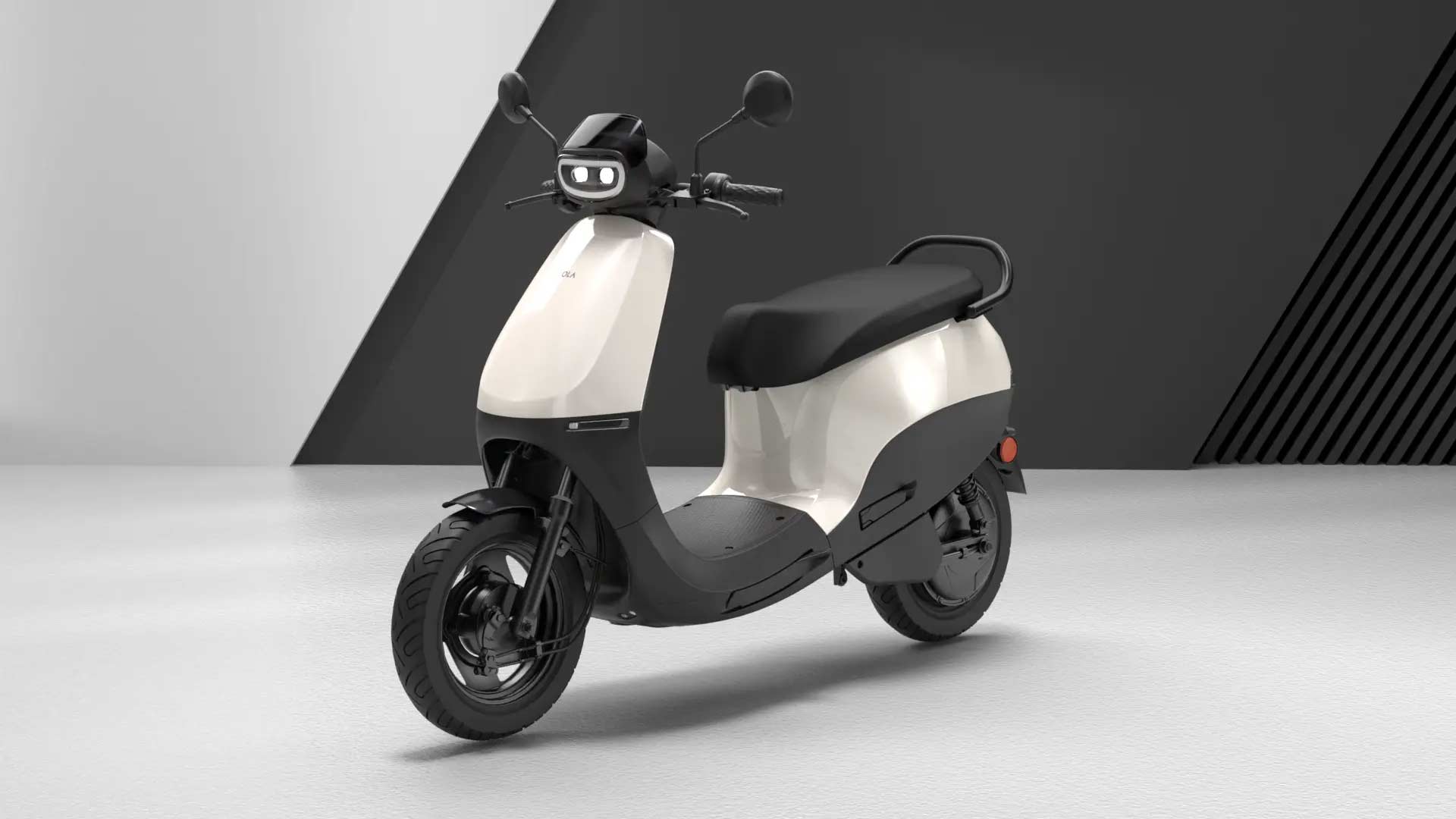 All three versions of the Ola S1 X are available for booking right now. The top-spec S1 X+ will start arriving at the end of September while the other two versions will be ready in December.