Volvo Cars have launched the much awaited new XC60 in India. The latest version of the SUV replaces the highly-successful original Volvo XC60 which has been the largest selling model with nearly a million units sold globally as well as in India. The premium SUV is launched only in a single 'Inscription' variant which includes the Tech Pack.
2018 Volvo XC60 Price in India:
The new XC60 premium SUV has been launched in the country priced at INR 55.90 Lakh (ex-showroom).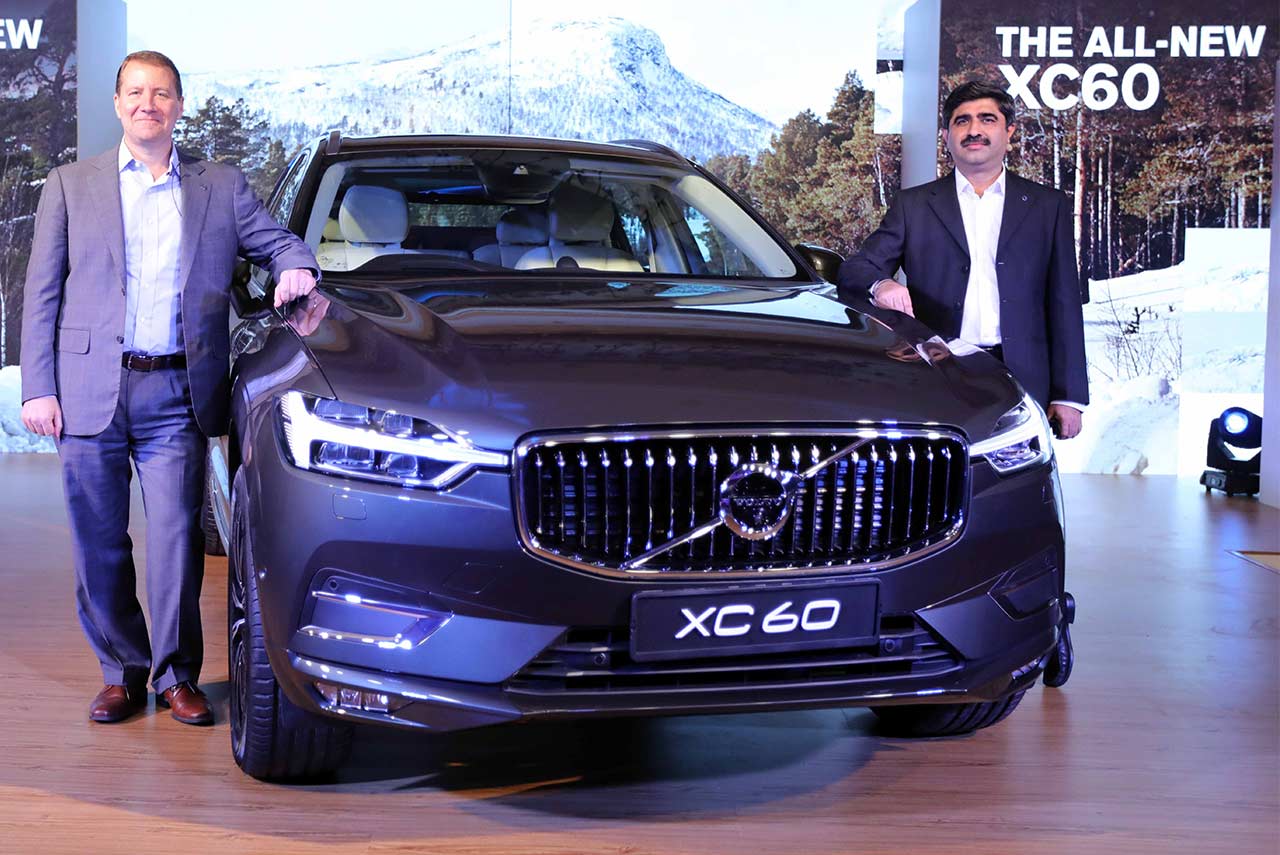 The new Volvo XC60 is designed to provide a wonderful driving experience with its enhanced technology, sublime comfort and robust preventive and protective safety features. It features an athletic sculpture with a subtle, timeless quality. The signature Thor's Hammer and Volvo's tail lights give this SUV a very distinct look amongst its competition.
The interior of the Volvo XC60 is a masterful composition of Scandinavian luxury and beautiful use of materials. Trimmed in Nappa leather fine wood along the dashboard that boasts of a 9-inch portrait-oriented touchscreen giving the cabin a lavish look and feel.
The new XC60 is powered by a robust 1,969 cc diesel engine that has a Volvo invention – Power Pulse Technology. This feature spools up the turbo instantly thereby negating any turbo-lag from a stop-go situation. Power Pulse provides a constant boost to the acceleration.
This twin-turbo engine delivers 173kW / 235 hp and 480 Nm torque. The motor is coupled to an 8-Speed gearbox with paddle shifts. The new generation powertrains are clean and comply with stringent European and Indian emission norms.
The SUV also comes with five types of drive modes – Eco, Comfort, Dynamic, Off-Road and Individual. These driving modes provide a varied choice of settings apt for a luxurious drive to work or an adventurous drive to a weekend destination.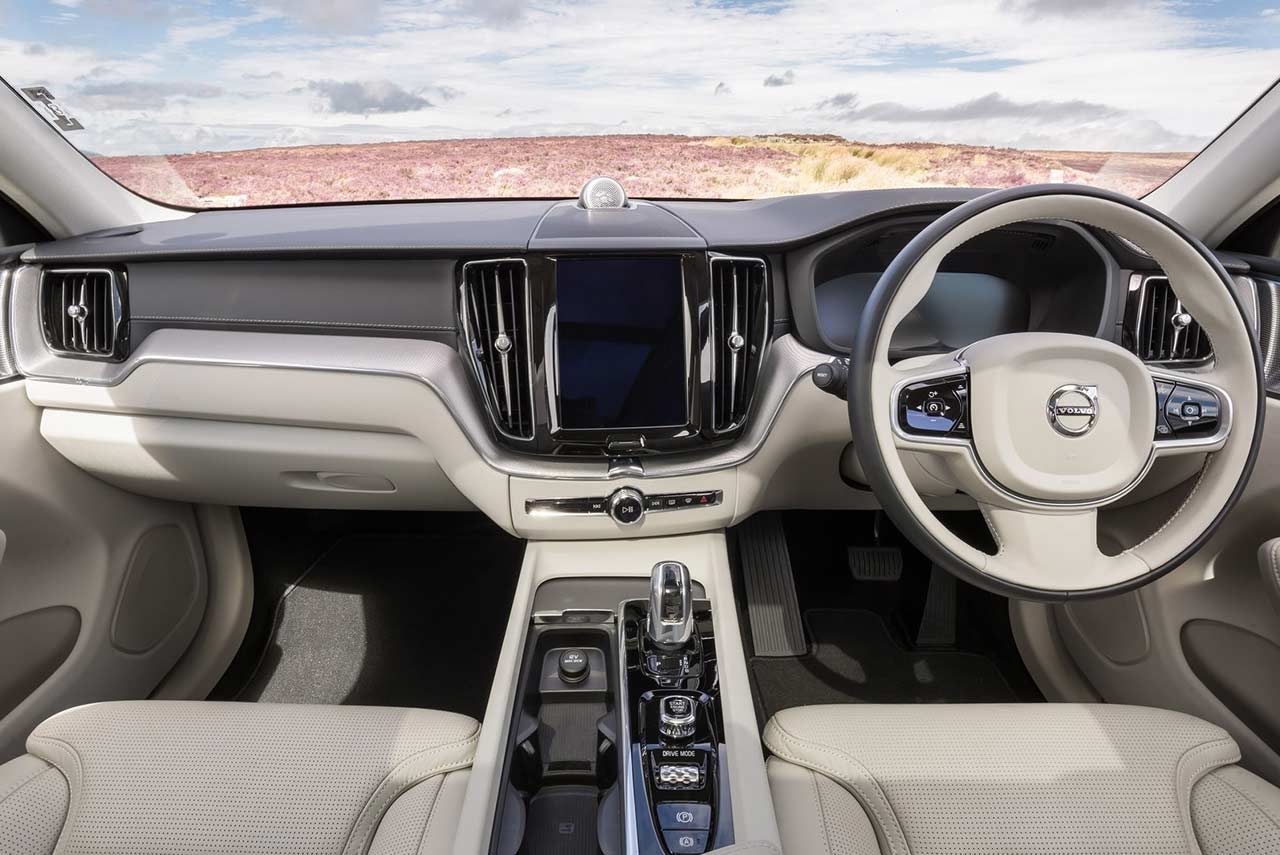 "The XC60 is not only one of our largest selling models globally but has been received well in India too. In fact, it makes up almost a third of our total sales here. We are confident that the all-new XC60 with its segment defining features, modern Scandinavian design and luxury will prove to be an attractive proposition for customers replicating its predecessor's success. Our commitment to launch quickly after the global launch emphasizes our intent in India," said Charles Frump, Managing Director, Volvo Auto India.
IntelliSafe technologies help protect not only the people inside the car but also people out on the road. City Safety collision avoidance technology brakes automatically up to speeds of 50 km/h if the car was about to run into a vehicle in front. Electronic Stability Control adds to reassuring driving stability in all conditions without sacrificing the joy of driving.
The new Volvo XC60 is one of the safest cars ever made. The SUV is fully-loaded with advanced technology. Steer Assist has been added to the ground-breaking City Safety system.
A new safety system called Oncoming Lane Mitigation uses steer assist to help mitigate head-on collisions, while Volvo's Blind Spot Indication System (BLIS) now uses Steer Assist functionality to reduce the risk of lane-changing collisions. These system enabled by radar helps the driver arrive refreshed.
The new XC60 has a huge list of features which include the 15-speakers Bowers & Wilkins surround sound system, Front seats which are ventilated for heating and cooling, get massage function and also electrically adjusted seat extenders.
The SUV also features a Panoramic Sunroof, 360 Degrees parking camera, Diamond cut alloy wheel, Heads up display, Air Suspension, 4 Zone Climate Control, and Power tailgate with handsfree opening and closing function amongst others.
2018 Volvo XC60 Colours:
The new XC60 SUV is available in 4 exterior colours – Crystal White Pearl, Black Max, Havana Brown and Pine Grey with 3 interior colour options – Amber, Maroon Brown or Blond.
2018 Volvo XC60 Images:
2018 Volvo XC60 Brochure: