General Motors India has begun regular shipment of the Chevrolet Beat sedan to Latin America Markets. A consignment of 1200 Chevrolet Beat sedans was loaded for shipping on the June 26, 2017 to Latin America. The production of these cars started on June 5, 2017.
Asif Khatri, VP – Manufacturing, GM India, said,"Our Talegaon facility is a key export manufacturing hub for GM. GM India's exports have more than tripled in the past year. GM was India's third largest passenger vehicle exporter in May – recording our highest monthly total of vehicle exports at 8,297 units."
General Motors India had begun exporting the Chevrolet Beat hatchback to Latin American markets earlier this year. The company says that the hatchback has exceeded customers' expectation in these export markets. The company will export the Chevrolet Beat hatchback and sedan models to a number of left-hand-drive markets in Latin America. These cars will be manufactured at its Talegaon plant.
"We are very happy with the launch readiness. Our highly skilled and committed workforce at Talegaon has developed a mindset of zero defect to delight customers. The excellent quality is supported by a classic design, enhanced connectivity options, and ride and handling of the Chevrolet Beat sedan and we are confident that it will help us build on our success in the export markets," added Mr. Asif.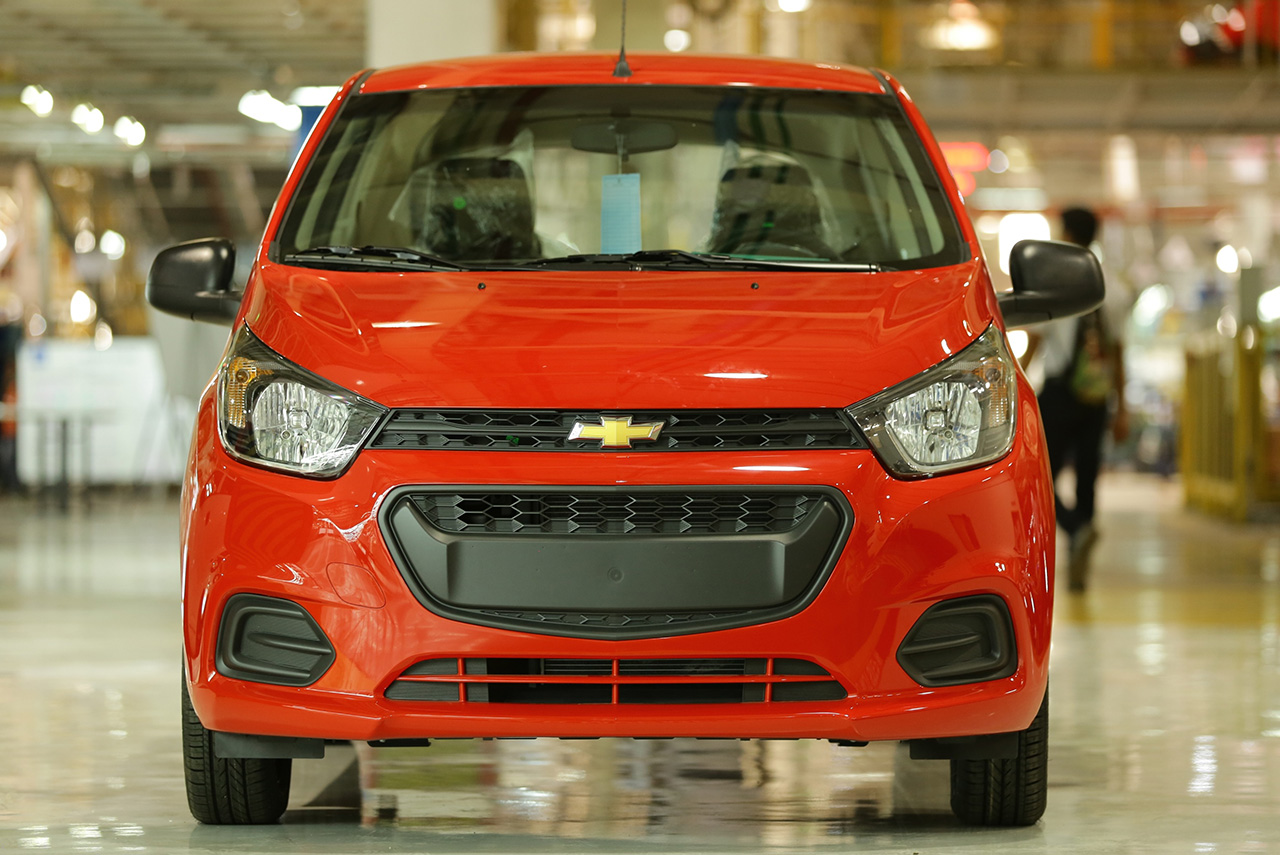 Last month, General Motors India announced that it will cease sales in the domestic market and will focus on growing its vehicle export manufacturing operations.The sale of Chevrolet cars in India is set to end on 31 December 2017.
GM India was retailing the Beat, Sail hatchback, Sail, Cruze, Enjoy, Tavera and the Trailblazer models under its Chevrolet brand. The company has promised to continue to honour the original Chevrolet vehicle warranty and also provide Chevrolet's Roadside Assistance to its customers.
Chevrolet India has also assured its customers that they will continue to provide spare parts to support maintenance and repair of their vehicles and also maintain a service network across key locations in India.