TVS Apache RTR 200 Fi Ethanol is a result of TVS Motor Company's efforts towards reducing the carbon footprint on the environment.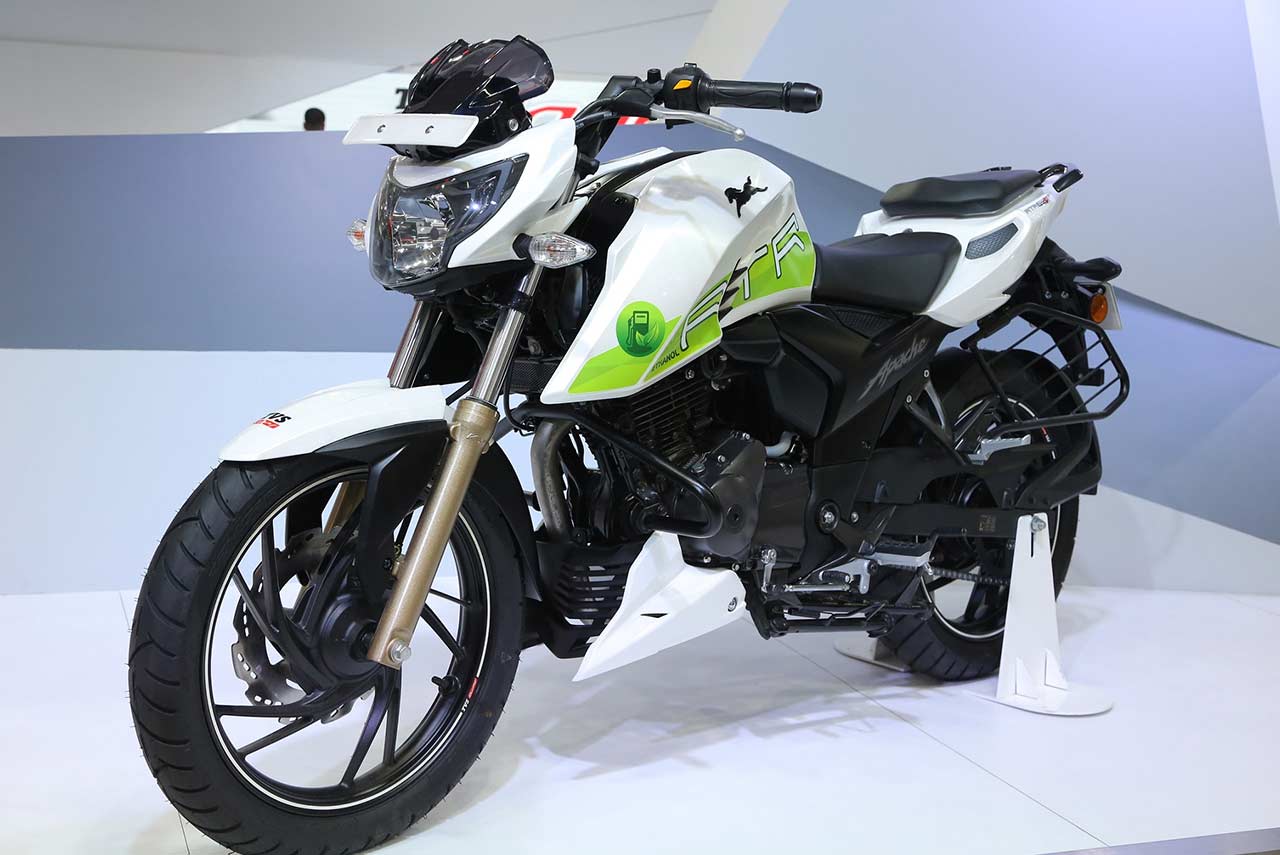 Over the years, the company has actively undertaken the development of new technologies for reduction of emission and CO2 levels. The focus has been to create products, which will meet future emission norms which will protect the environment and ensure sustainability.
The TVS Apache RTR 200 Fi Ethanol is equipped with technical improvements to make the motorcycle reliable with Ethanol as fuel. It sports vibrant green graphics on the tank with a sticker to indicate 'Ethanol' thus lending it a stylish look.
The E85 version motorcycle boasts of an impressive peak power of 21 PS @ 8500 rpm with a torque of 18.1 Nm @ 7000 RPM and has an ascending top speed of 129 km/h.
TVS Apache RTR 200 Fi Ethanol is also equipped with a Twin-Spray-Twin-Port EFI technology. This ensures better drivability, faster throttle response and further guarantees reduction in emission levels. With these factors in place, the engine operation becomes linear leading to better usable power under varied ambient conditions thereby increasing the performance.
Ethanol is domestically produced from renewable plant sources. It is non-toxic, biodegradable and, safe to handle, store and transport. It is an oxygenated fuel that contains 35% oxygen and reduces nitrogen oxide emissions from combustion. Apart from this, Ethanol as a fuel also helps reduce carbon monoxide emissions, particulate matter and sulphur-di-oxide. Use of Ethanol as a fuel will also reduce dependence on the import of petroleum and increase energy security.