Porsche has revealed the 2019 Porsche 911 GT3 RS. This new model will make its debut at the 2018 Geneva Motor Show. The sports car is now available to order in India and is priced at INR 2.74 Crore.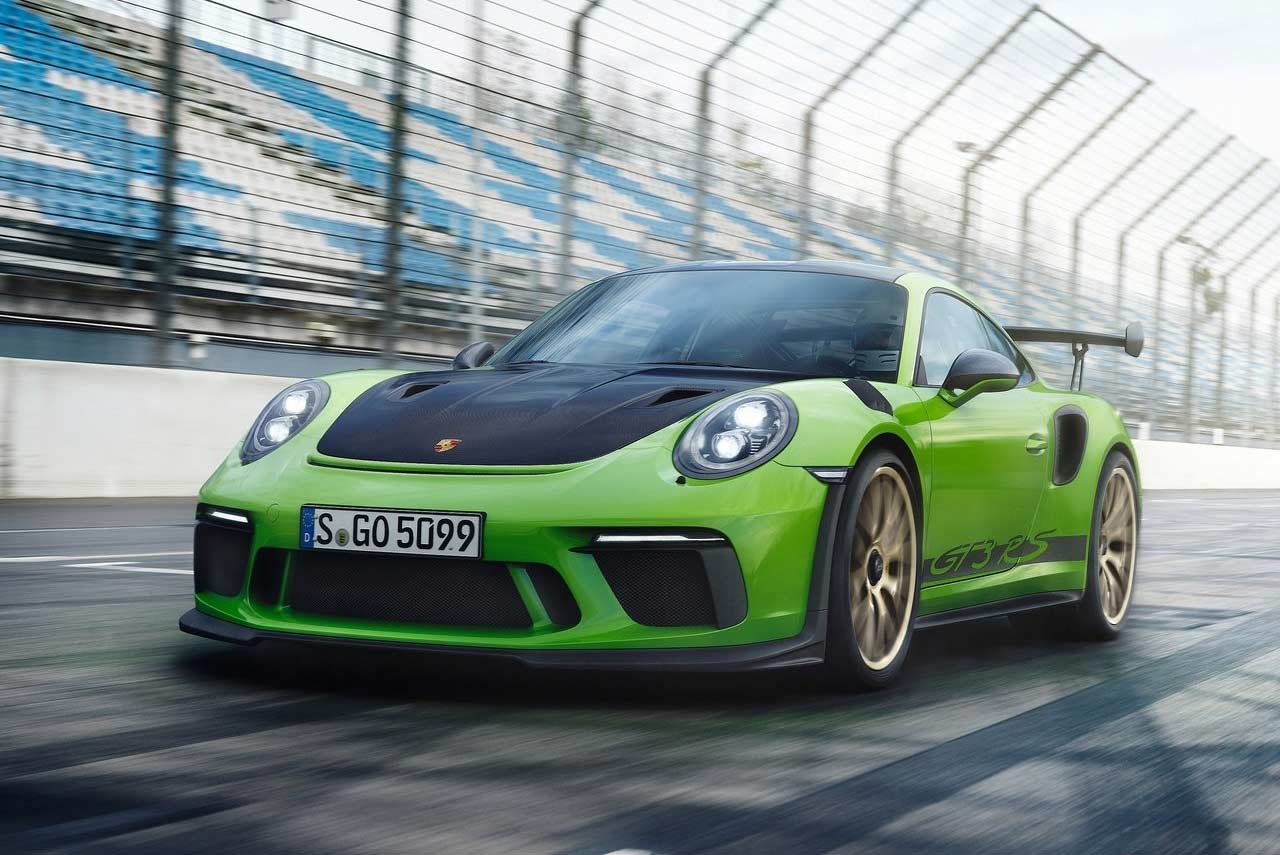 The 2019 Porsche 911 GT3 RS is powered by a 4.0-litre engine which produces 520 PS at 8250 RPM and 470 Nm of torque at 6000 RPM. It is said to be the most powerful naturally aspirated engine fitted in a Porsche 911.
This motor is mated to the specially calibrated automatic 7-speed PDK gearbox. The Porsche 911 GT3 RS accelerates from 0 to 100 km/h in 3.2 seconds and reaches a top speed of 312 km/h.
The new high-performance sports car is based on the 911 GT3 and gets a wide, weight-optimised body and a classic rigid rear wing to improve its aerodynamic characteristics. The interior too get the racing look like its exteriors. It features full bucket seats made of carbon fibre, Lightweight door panels with storage nets and opening loops along with reduced sound absorption and the new lightweight rear lid.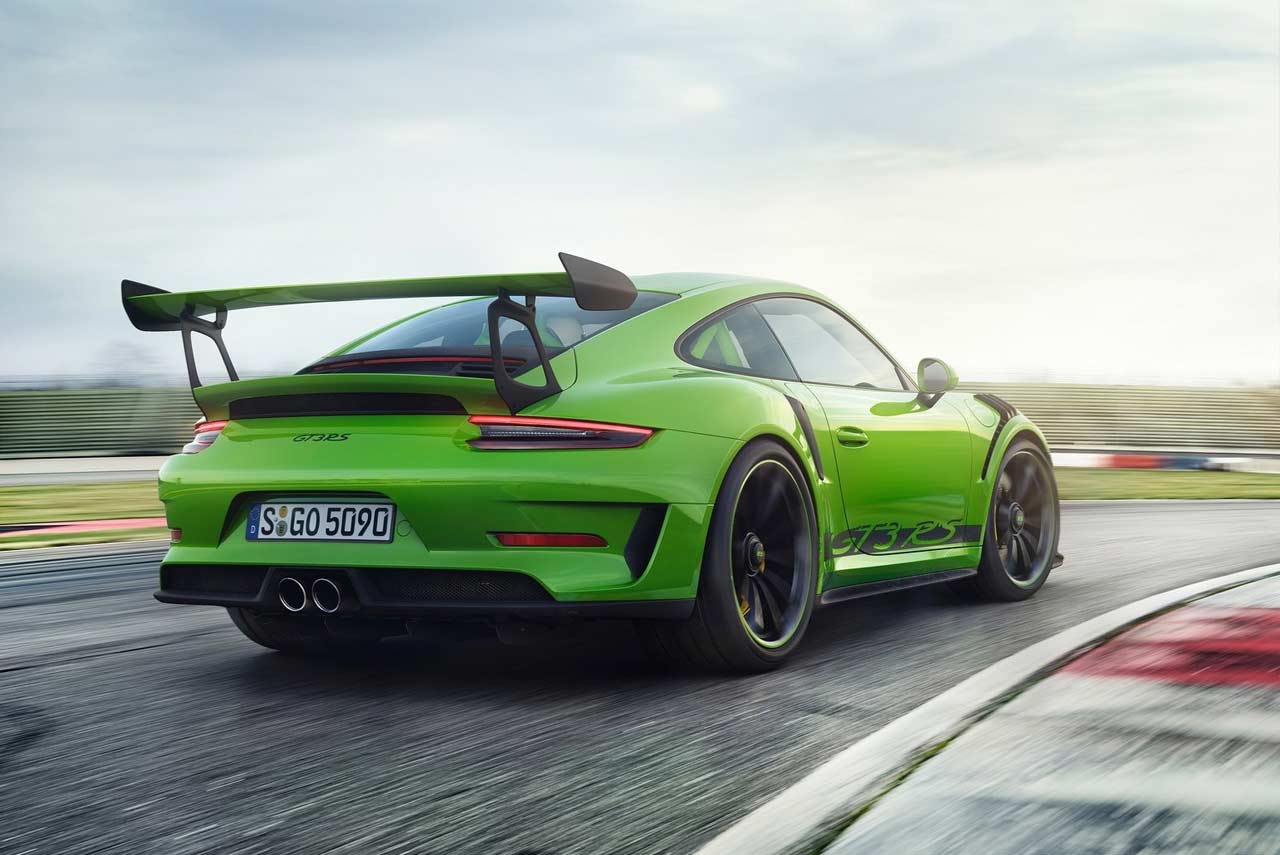 The chassis of the new 911 GT3 RS brings technology straight from motorsport to offer exceptional driving dynamics. The sports car features re-calibrated rear axle steering for precise driving. It runs on 20-inch lightweight wheels with newly developed 265/35 sports tyres on the front axle and 21-inch wheels with 325/30 tyres at the rear axle.
As with all current GT sports cars, the Clubsport package is also available for the Porsche 911 GT3 RS at no extra cost. The package includes a roll-over bar, a manual fire extinguisher, preparation for a battery disconnect switch and a six-point belt for a sporty driving experience.
Customers can also opt for the Weissach package for a further weight reduction which has been created by Porsche motorsport department. This package features additional carbon components for the chassis, interior and exterior, as well as optional magnesium wheels. In its lightest configuration, this package reduces the weight of the Porsche 911 GT3 RS down to just 1430 kg.
2019 Porsche 911 GT3 RS Price in India:
The new 911 GT3 RS is priced from INR 2,74,93,000 (ex-showroom)
2019 Porsche 911 GT3 RS Images: