Maruti Suzuki is all set for the upcoming Auto Expo 2018. The company will be showcasing the futuristic e-Survivor concept SUV along with the Concept Future-S. The all-new Maruti Swift will also be officially launched at the event.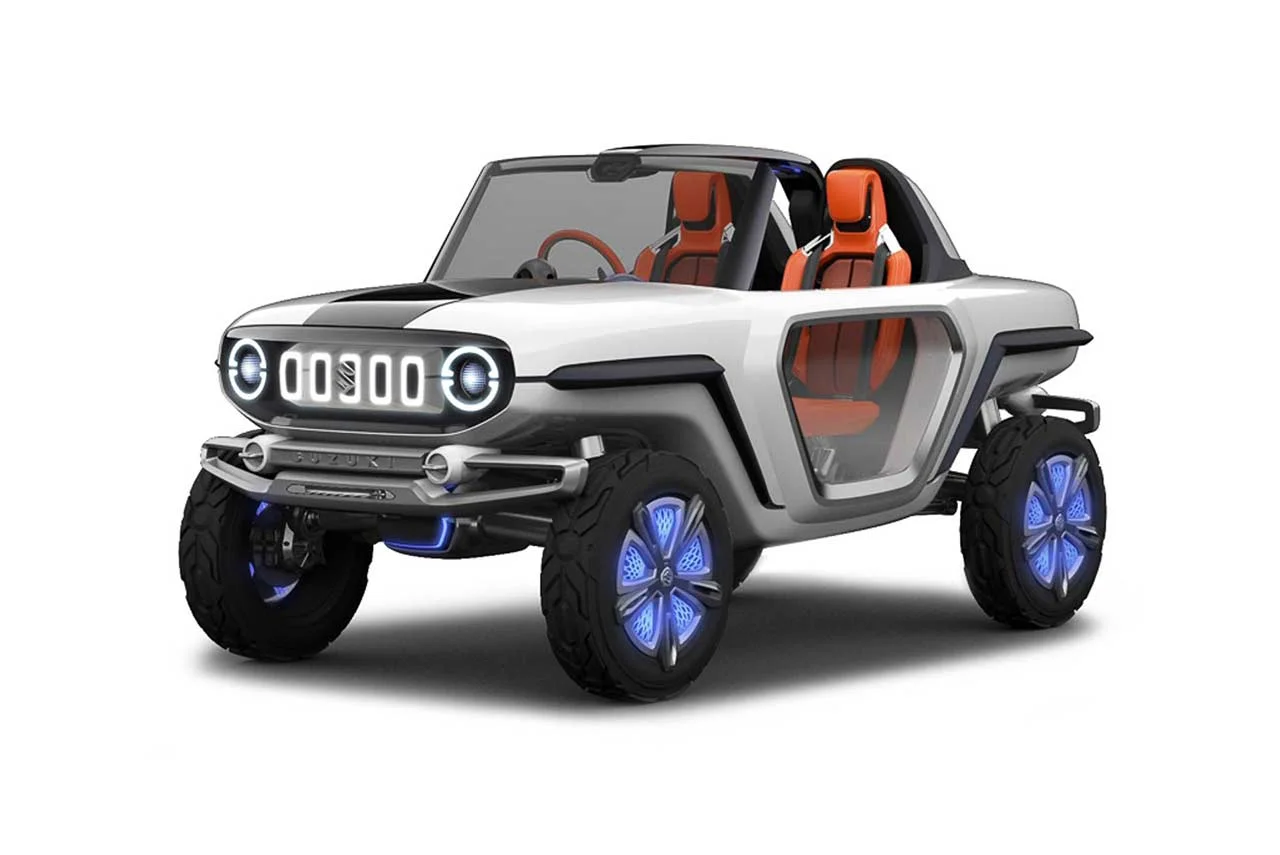 The Suzuki e-Survivor is a fully electric compact SUV designed for the future. It pays tribute to Suzuki's proud 4WD heritage. The concept car possesses a high ground-covering capability to overcome any kind of obstacle in its way. It was showcased at the 2017 Tokyo Motor Show.
The concept SUV combines powerful torque and acceleration of an electric vehicle and delivers a fun to drive experience. It is also ready to support autonomous driving. The Suzuki e-Survivor provides a fine blend in which analogue and digital coexist happily.
In terms of looks, the concept vehicle takes inspiration from early SUV models like the Samurai, Gypsy and the Jimny. The open-top SUV features translucent doors, full led headlamps and tail lamps. The wheels are also illuminated and are individually powered by electric motors. The two-seater SUV also gets independent high travel suspension.
Inside, the cabin has a very futuristic appearance. A screen is spread across the dashboard providing lots of information and the corner of the screens act as a display for the cameras that have been used instead of outside rearview mirrors. These also help to navigate the car during off-roading sessions by providing a visual of the wheels.
In the middle of the dashboard, a holographic sphere provides a visual of the e-Survivor. There are small displays embedded on the seats as well. An analogue speedometer sits behind the steering wheel which gets a touchscreen as well. There is also an automatic step which drops down when the door is opened making entering and exiting the vehicle much easier.
Suzuki e-Survivor Images: