Land Rover is celebrating its 70th anniversary in 2018 and to mark the occasion the SUV maker has launched the Land Rover Defender V8 Edition. Only 150 units powered by the V8 engine of this special model will be produced.
The Land Rover Defender V8 is the most powerful and fastest version that Land Rover has ever created. Under the hood of this iconic car lies the 5.0-litre naturally-aspirated petrol V8 engine which produces 405 PS and 515 Nm of torque. This is a huge increase in power figures as compared to the standard Defender which delivered 122 PS and 360 Nm. The Defender Works V8 can also reach 0-60mph (0-96.5 km/h) in 5.6sec and has a top speed of 106mph (170 km/h).
This engine will be fitted to 150 specially-selected and re-engineered Defenders for the 70th Edition. The SUV is also equipped an eight-speed ZF automatic transmission with sport mode along with updated brakes. To improve its handling, engineers have added updated springs, dampers and anti-roll bars.
The Land Rover Defender 70th Edition will be available in eight standard body colours include two satin finishes. It will also get with Santorini Black finished roof, wheel arches and front grille. The door handles, fuel filler cap and the Defender lettering on the bonnet will be in a machined aluminium finish. The special edition will also ride on exclusive 18-inch diamond-turned Sawtooth alloy wheels which will be fitted with 265/65 R18 all-terrain tyres.
The Land Rover Defender V8 also gets bi-LED headlamps. Inside, full Windsor Leather interior trim covers the dashboard, door panels, headlining and Recaro sports seats. Land Rover Classic's own Classic Infotainment System is also fitted.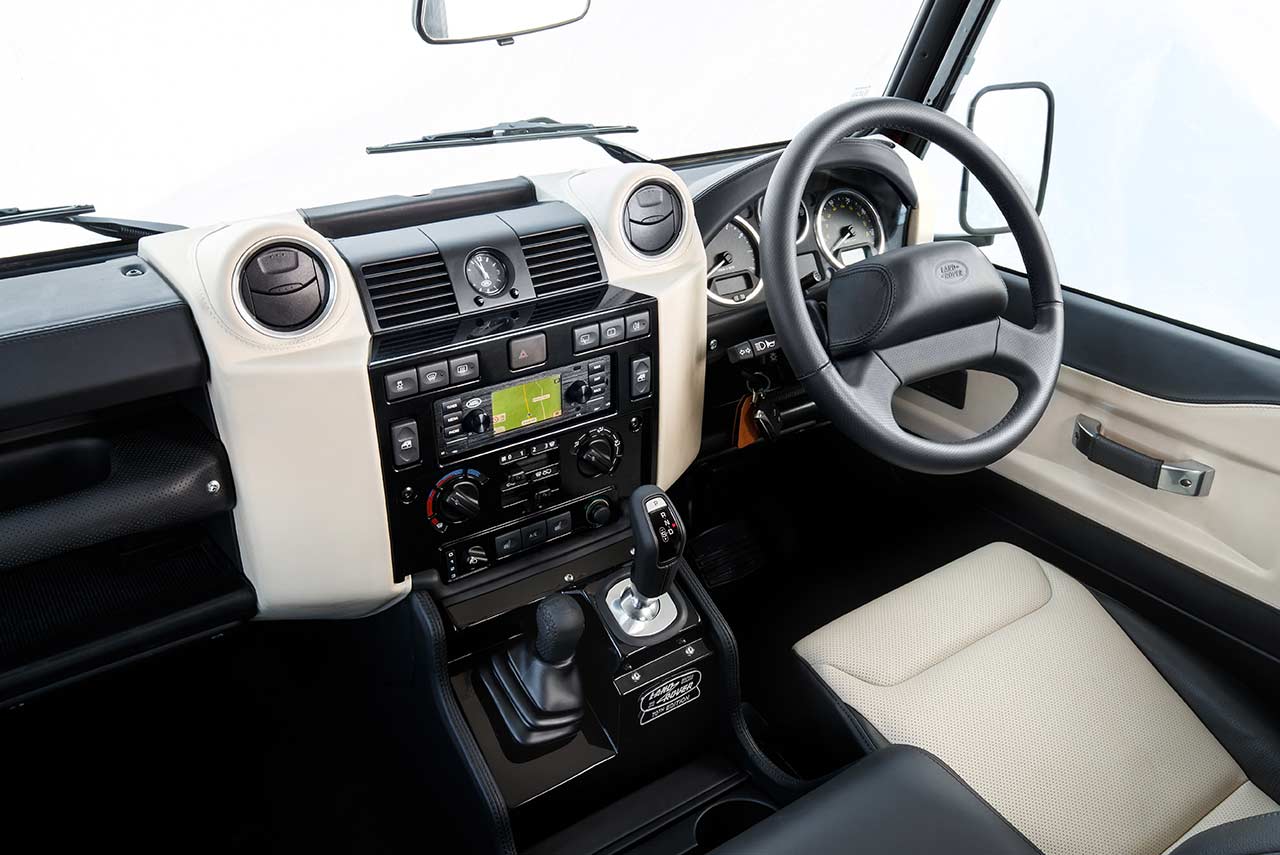 Land Rover Defender V8 70th Edition pays homage to the early high-powered engines in both the Series III Stage 1 V8 from 1979 and subsequent Defenders including the 50th Anniversary Edition, which are highly sought after by enthusiasts and collectors today. Both 90 and 110 wheelbase Defender Works V8 derivatives will be available to purchase direct from Land Rover Classic, with prices starting from £150,000 for a 90 in the UK.
Land Rover Classic will soon make available a select number of upgrades inspired by the Defender Works V8. These will include power upgrades for the TDCi diesel engine, high-performance suspension and braking kits.
Land Rover intends to continue the Defender lineage and will use its technology, pioneering engineering capability and design expertise to ensure the longevity of the Defender name. An all-new Defender is on the company's future plan as well.
Land Rover Defender V8 70th Edition Images: