Racemo, the first two-seater sports coupe from Tata Motors' sub-brand, TAMO has won the German Design Award (GDA) in the Gold category for International Excellence in "Exceptional Product Design".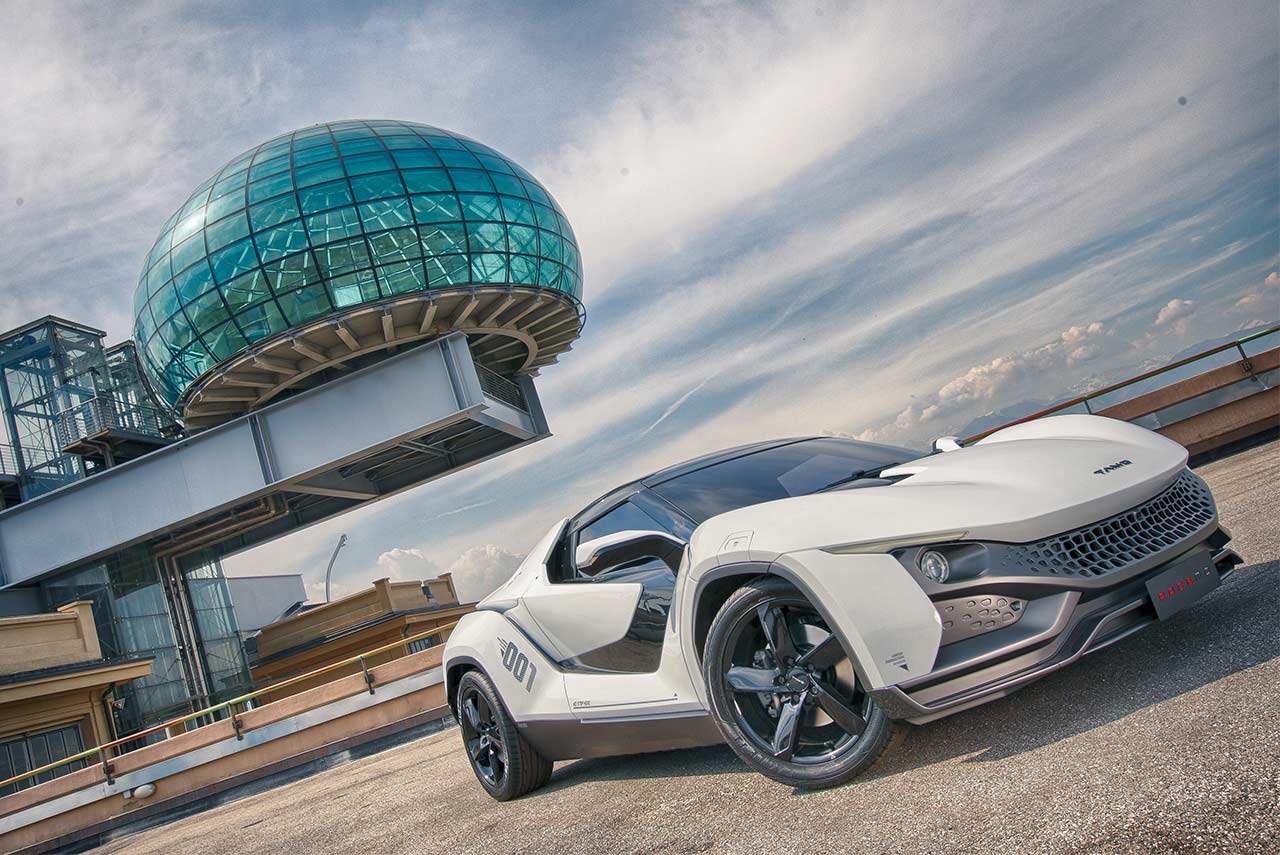 Tamo Racemo was first showcased at the 87th Geneva International Motor Show where the sports car received an overwhelming response. It was also the first ever Indian car to be featured in a video game. Players could virtually enjoy driving the Racemo in Microsoft's Forza Horizon 3 game.
Click Here to Know More about the TAMO Racemo from Tata Motors
"Winning the prestigious German Design Council's Gold Award for Automotive Design is a proud moment for us and is a testament to the skill and passion of the Global Tata Motors Design team. A perfect blend of Italian sensuality and Indian ingenuity, the RACEMO is the first innovation from our sub-brand TAMO and our emotional, unexpected leap to the future. The RACEMO connects with the aspiring customers of India, making it a perfect extension of our customer's personality. We hope to continue on this path towards innovation and disruption in product design and technology," commented, Guenter Butschek, CEO & MD, Tata Motors.
"With the RACEMO winning the award for International Design Excellence, within a few months from its first global showcase, marks a very important milestone for Tata Motors' Design Team. The RACEMO was the result of intense collaboration between the design and engineering team at Tata Motors. What started off as a design study, today stands strong as a production-ready two-seater sports coupe, specially designed for the global Indian audience. All of us at Tata Motors are very proud and excited about bringing the car to India," said Pratap Bose, Head of Design, Tata Motors.
Click Here to checkout The TAMO Racemo Batmobile
The TAMO Racemo has been built on an innovative MO-Flex platform with Multi-Material Sandwich (MMS) structure. This technology enables greater freedom in surface design and efficient large-scale part integration leading to modularity and faster time to market.
Designed at the Tata Motors Design Studio in Turin, Italy, Racemo is also India's first globally developed 'phygital' car which merges the physical and digital worlds together. The car is targeted towards the risk-taking, adventure loving, digitally native, mobile first technophiles of India.
Tata Motors has joined hands with Microsoft to offer next generation in-car connectivity and the Racemo happens to be India's first connected car. The sports car will bring alive connected technologies such as cloud computing, analytics, geospatial and mapping, and increased human-machine interface, creating a new benchmark in the industry for connected vehicles
Tamo Racemo Images: