Nissan India has launched the Nissan Micra Fashion Edition. It is a limited edition variant with exterior and interior styling elements that have been inspired by the leading fashion brand United Colors of Benetton.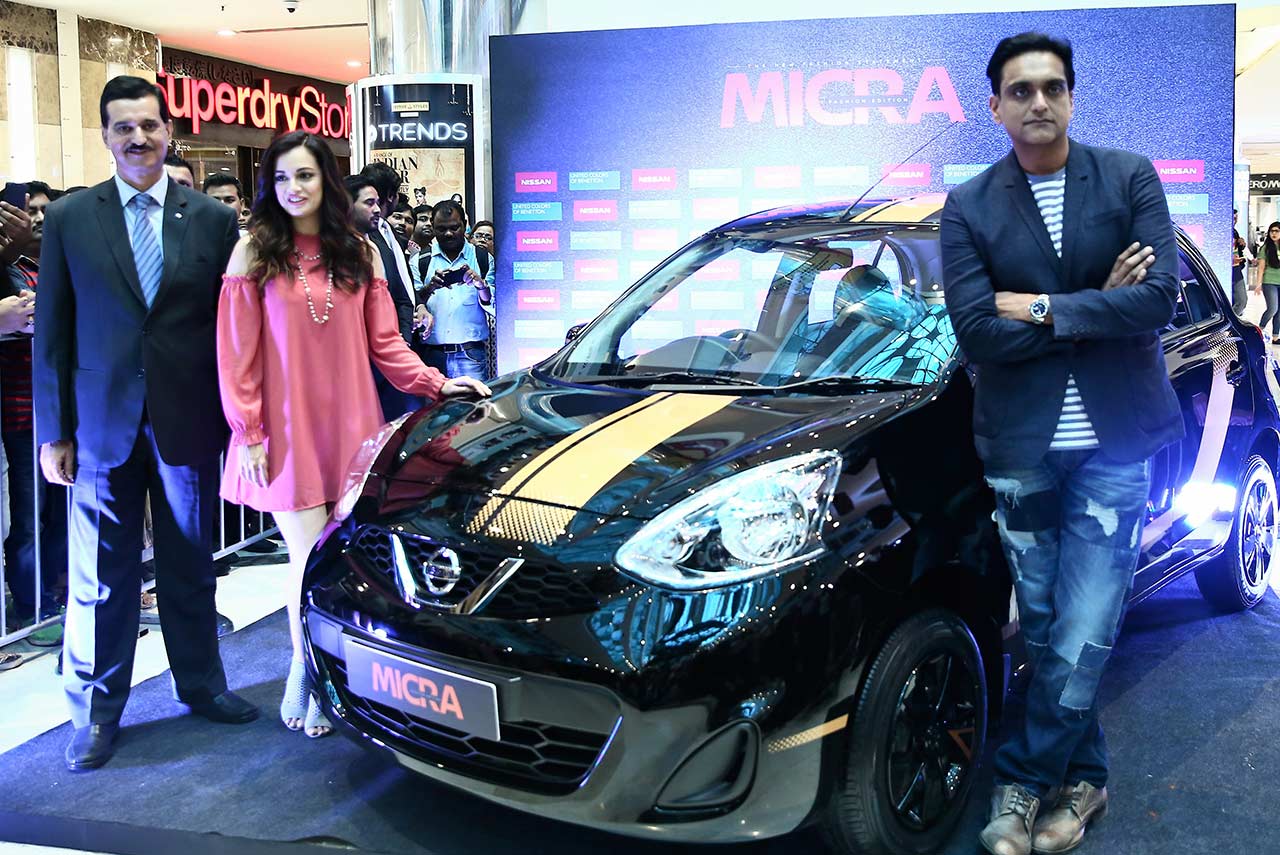 The new Nissan Micra Fashion Edition variant was launched at the United Colors of Benetton store in Ambience Mall, Gurugram. The car was revealed by Bollywood actress Dia Mirza.
"We are excited to offer our customers a new, stylish choice for the festive season. Nissan Micra Fashion Edition brings a sophisticated interior ambiance with a host of new features and inspiration infused from Benetton's rich heritage of Italian style and global research. The car combines high style and great performance thanks to the CVT automatic transmission for an engaging and comfortable driving experience," said Mr. Arun Malhotra, Managing Director, Nissan Motor India Pvt. Ltd.
"We are honored to serve as a fashion inspiration for Nissan's latest automotive innovation, with our long standing Italian legacy of design, innovation and sustainability. Moreover, as a brand, we are strongly committed to women empowerment and their safety, through our social campaigns. Nissan's latest edition of Micra is engineered with an automatic transmission and NissanConnect, which has over 50 safety and security features. The offering therefore truly appeals to the youth and women of today, and bears strong synergies with Benetton's social commitments and design aesthetics," said Mr. Sundeep Chugh, CEO & MD, Benetton India Pvt. Ltd.
The Nissan Micra Fashion Edition combines Benetton's Italian fashion sensibilities and global taste with interiors brimming with structured patterns and a subtle array of colors.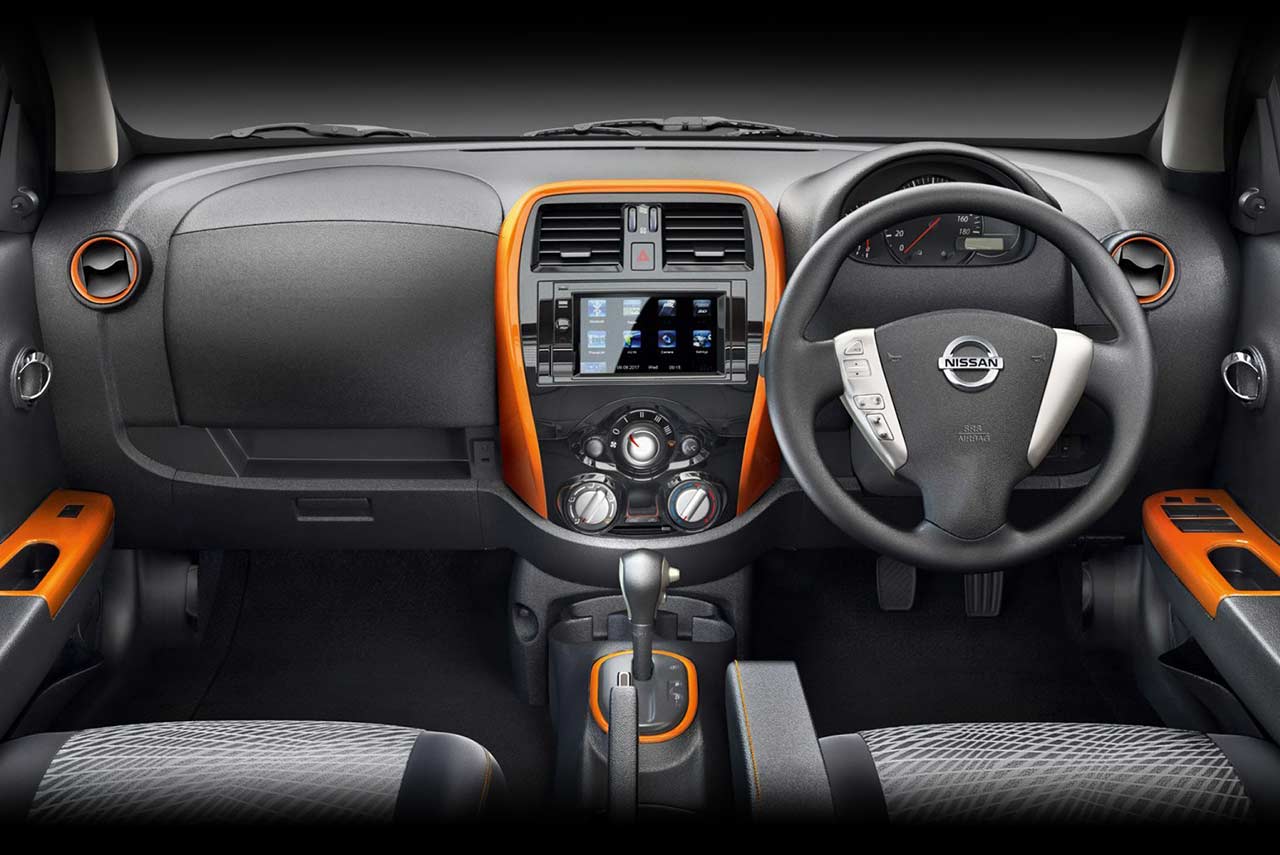 The limited edition variant is based on the Micra XL CVT model which is powered by a 1.2L petrol engine. The unique features of the Nissan Micra Fashion Edition include sporty decals and accentuated bold stripes, black door mirrors with designer stripes, European black interiors with orange touches, new designer floor mats and Benetton-signature headrest covers.
The limited edition Micra will also feature a 6.2-inch touchscreen audio visual navigation system and NissanConnect, Nissan India's integrated information and communication platform that provides an enhanced driving experience through the user's smartphone.
The first 500 customers of the Nissan Micra Fashion limited edition will also receive a hamper with exclusive United Colors of Benetton personal accessories such as belts and designer wallets for both men and women. This is part of the unique marketing association between Nissan and United Colors of Benetton specific to this launch. Additionally, the customer can also avail of the 5-year extended warranty package.
Nissan Micra Fashion Edition Colours:
The limited edition model is available in two fashionable shades – Fashion Black and Fashion Orange
Nissan Micra Fashion Edition Price:
The Nissan Micra Fashion Edition will be available during the festive season at INR 6.09 Lakh (ex-showroom, Delhi) across all Nissan dealerships in India.
Nissan Micra Fashion Edition Image Gallery:
Nissan Micra Fashion Edition Brochure: