Volkswagen India has added yet another milestone to its success story. The company has exported its 2,50,000th Made-In-India car to Mexico. The range of cars exported includes locally-made left-hand drive Polo and Vento cars.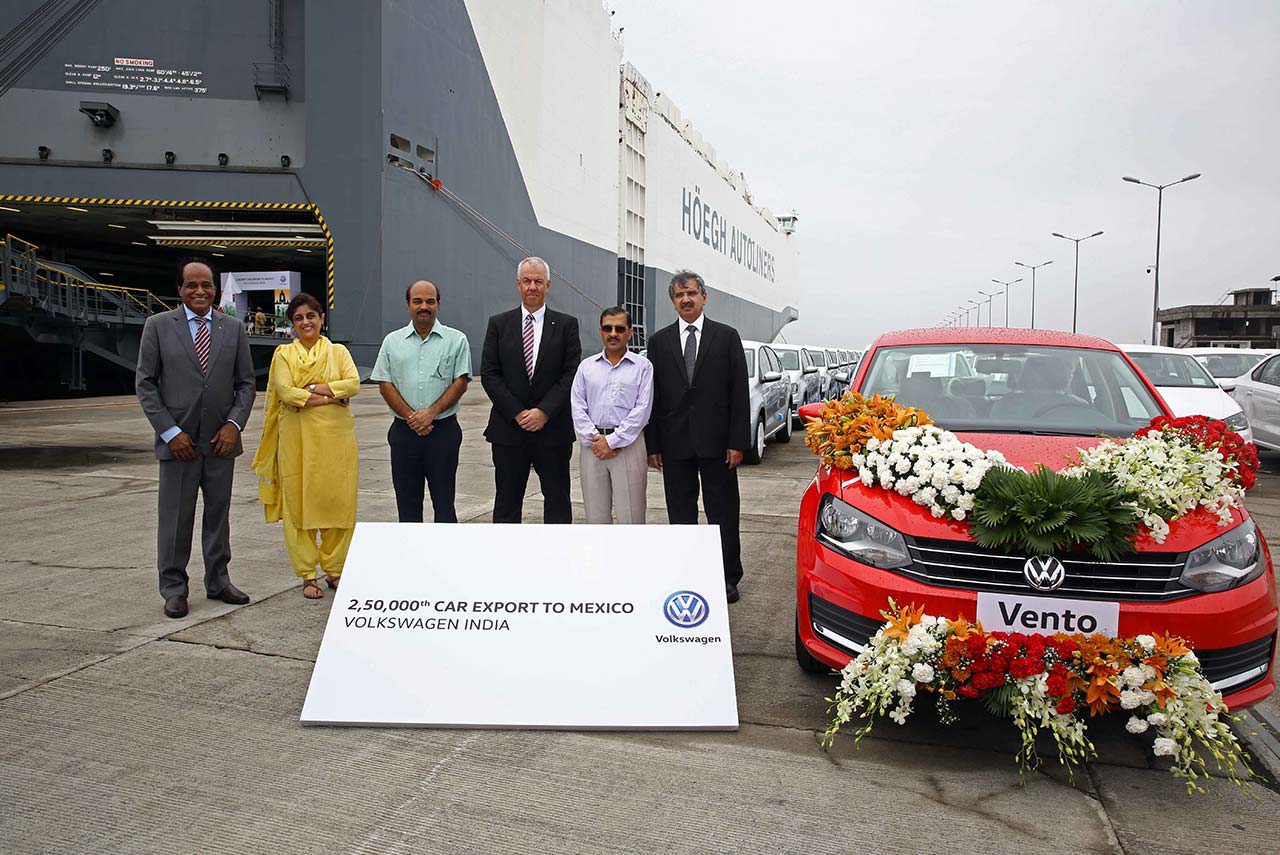 The Volkswagen Vento has witnessed a high demand in Mexico resulting in a steep incline in exports over the years. It is the third highest selling passenger car in the country. The VW Vento is the highest exported car from the Volkswagen stable to Mexico and till date with up to over 2,10,000 units have been shipped
Volkswagen India exports its products to over 35 countries across four continents of North America, South America, Africa and Asia. The company has exported more than 3,10,000 cars to these places. The latest shipment to Mexico will be delivered by Hoegh Trigger which is the largest vessel of Hoegh Autoliners and is also the world's largest pure car and truck carrier.
Dr. Andreas Lauermann, President and Managing Director, Volkswagen India Private Limited, said, "The growing popularity of India-made Volkswagen cars in markets like Mexico and others lays testament to our strong focus on quality products across all our manufacturing investments worldwide – in line with our think global, build local philosophy! India on its part has offered Volkswagen a rich mix of strong local market opportunity combined with manufacturing prowess that helps us serve the world with cars that are German in their soul and local in their flavour." He went on to add, "We continue to invest in this opportunity and look forward to more successes from India in the years to come."
Volkswagen India established its production plant in the country in 2009 and within four years it started exports to Mexico in the year 2013. The exports began with the Volkswagen Vento which replaced the Jetta Classico in the Mexican market.
The export volumes to Mexico contribute to more than half of the total production at the Volkswagen Pune Plant today. The VW Vento is a popular car in the country owing to its design, robust build, highest safety standards, comfort and space.
Save