Hyundai Motor India Ltd (HMIL), the country's second largest car manufacturer and the largest passenger car exporter, has announced the inauguration of its Global Quality and Training Centre in India, Faridabad (Haryana). India Quality Centre (INQC) is one of the five Hyundai Quality Centres Worldwide.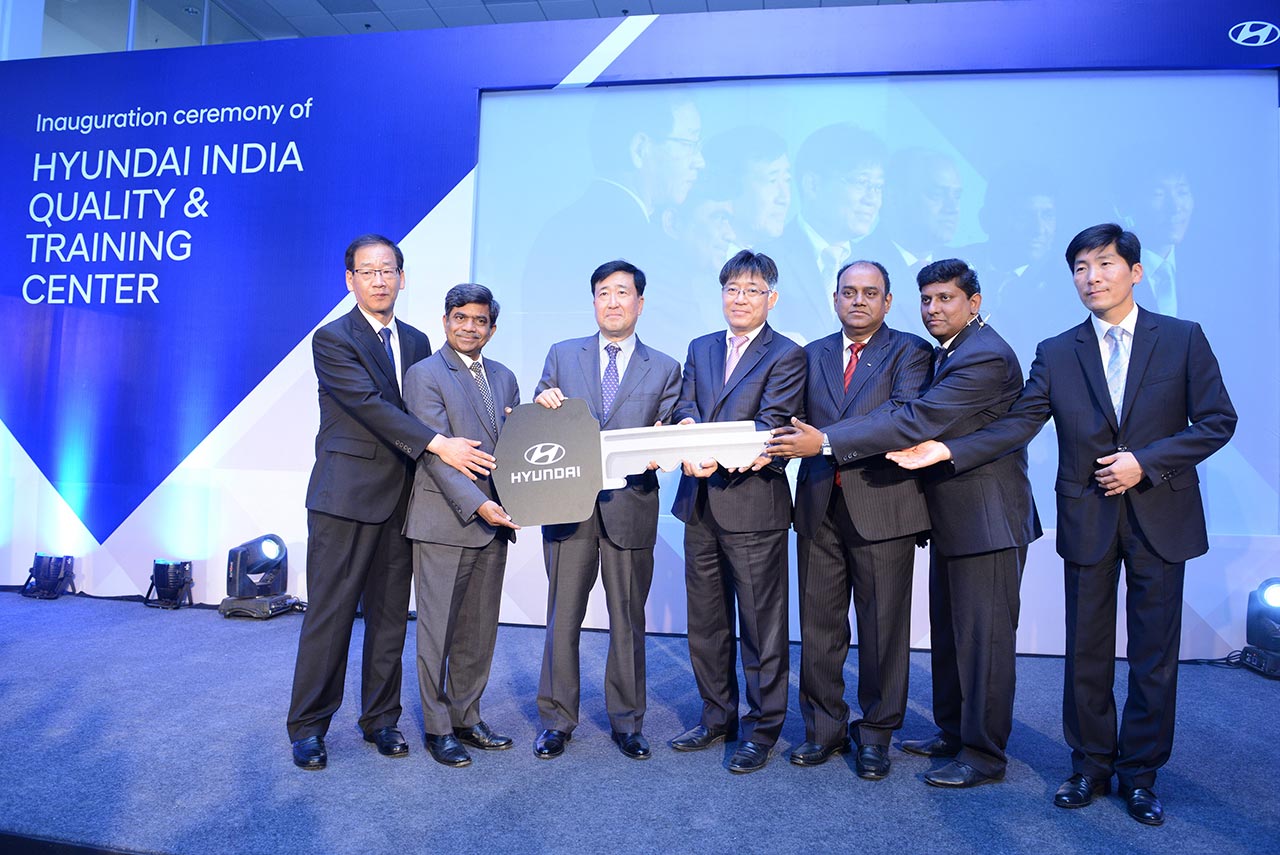 Speaking at the inauguration of INQC facility, Mr. Y K Koo, MD and CEO, HMIL said, "We are glad to inaugurate the Global Quality & Training Centre in India. Hyundai is a customer centric company and focuses on customer delight through quality products and services. With the opening of India Quality Centre (INQC), Hyundai Motor further aims to reinforce its commitment to unmatched quality with focus on 'Zero Defect' vehicles. In our constant endeavour to become the Lifetime partner for our customers, we will continue to focus on delivering top level of vehicle safety and bring innovative mobility solutions based on human-centric, eco-friendly technologies and services.
INQC will play an important role in improving the product quality and its principal focus will be on 'Top Level Safety Quality'. It will do so by learning requirements of the customers and taking feedbacks to eliminate potential risks. Aspects such as vehicle durability, unexpected safety issues, system and vehicles benchmarking will also be monitored by INQC.
The Hyundai India Quality Centre is equipped with world-class diagnostic R&D tools for examination of Vehicle Communication and Complete Engine Diagnosis. New vehicles will also be studied right from their pilot stage to its launch in the market. The cars will be checked at each development stage for both static and dynamic tests to ensure the utmost quality.
A world-class training centre along with a body and paint training centre is housed at the Hyundai India Quality Centre facility. The service training centre will be responsible for the skill development of the entire service profile of dealership's work force, inorder to provide an unmatched service experience to the customer. The body and paint training centre will ensure that the best paint quality finish is provided on the customer's car.
Presently, Hyundai India runs six training centres across the nation and plans to train more than 15,000 personnel in the year 2017. Two new training centres are proposed to come up at Guwahati and Ahmedabad by end of the year.
Hyundai Motor India also supports the Skill India initiative and has started to tie-up with at least one Industrial Training Institute (ITI) in every state and is partnering with Polytechnic colleges across India for employment generation thus contributing to the automobile sector for skilled manpower.