Italian luxury car maker, Maserati, revealed an impressive paper art installation of its iconic model 'Ghibli'. The event organised at Lodha's World Tower Art Gallery in Mumbai was exclusively for art connoisseurs, automobile experts and owners of the luxury car brand.
The paper art installation was put together by Cocktail Art Co. It took about 45 days of dedication, passion and hard work for its creators to bring about this life-size work of art. Every minute detail of the original 1967 Ghibli was captured by the designers of this one-off installation.
Mr. Bojan Jankulovski, Head of Operations, Maserati India states, "Everything that Maserati builds is 'The Absolute Opposite of Ordinary'. While some automobiles are inspired by basic geometry, Maserati boasts of a rich design heritage that dates back a century, which in itself has been an inspiration for design evolution in the industry. The Ghibli paper art installation that we have unveiled today is a testimony to that".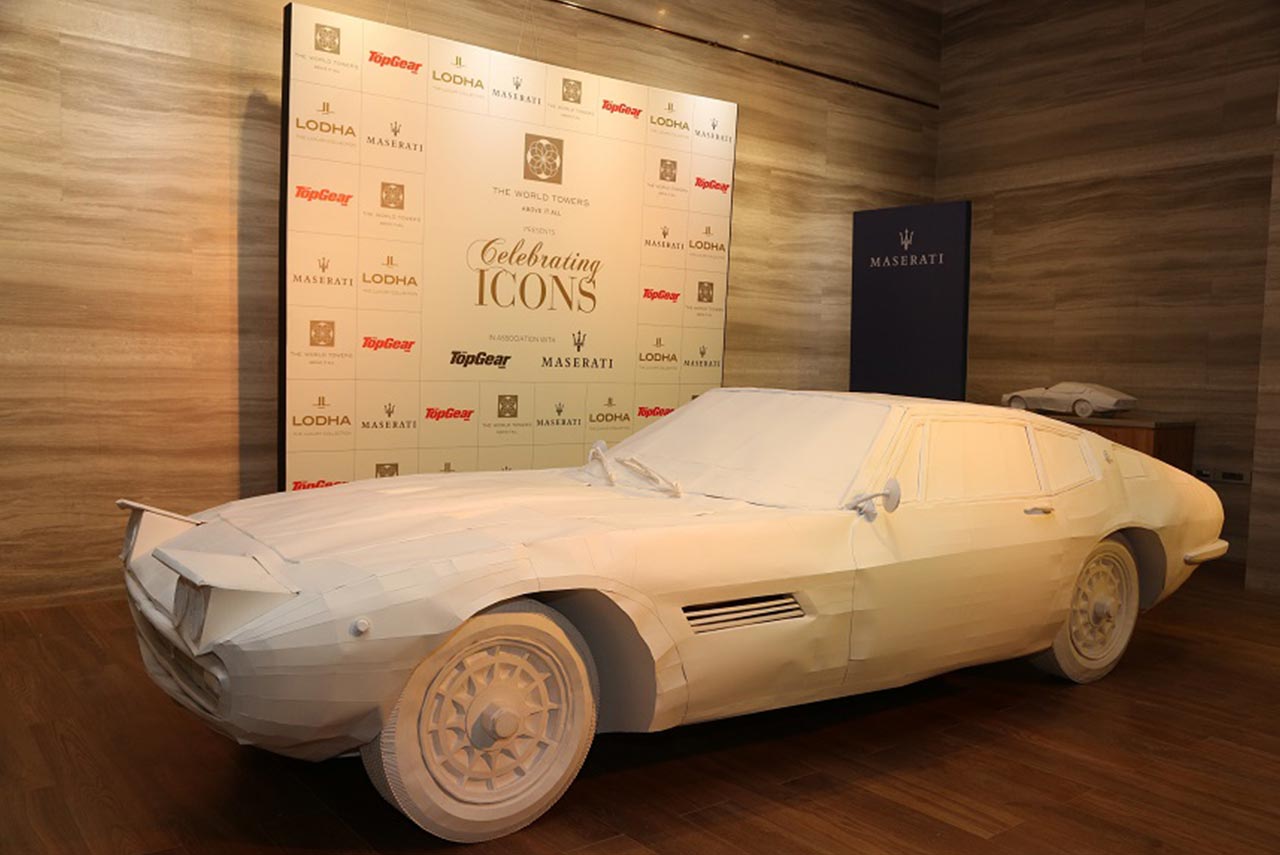 Speaking at the occasion, Mr. Sukhbir Bagga Managing Director of Group Petal stated: "We are proud to present this paper art installation of the first Maserati Ghibli, the mark "I", that was launched in 1967 as a two door, two-seater grand tourer with a V8 engine. The Ghibli has achieved tremendous success worldwide since its introduction, and today's Maserati Ghibli range continues to offer unmistakable class, top-quality performance and a thrilling yet comfortable drive in an eye-catching four-door sports executive sedan."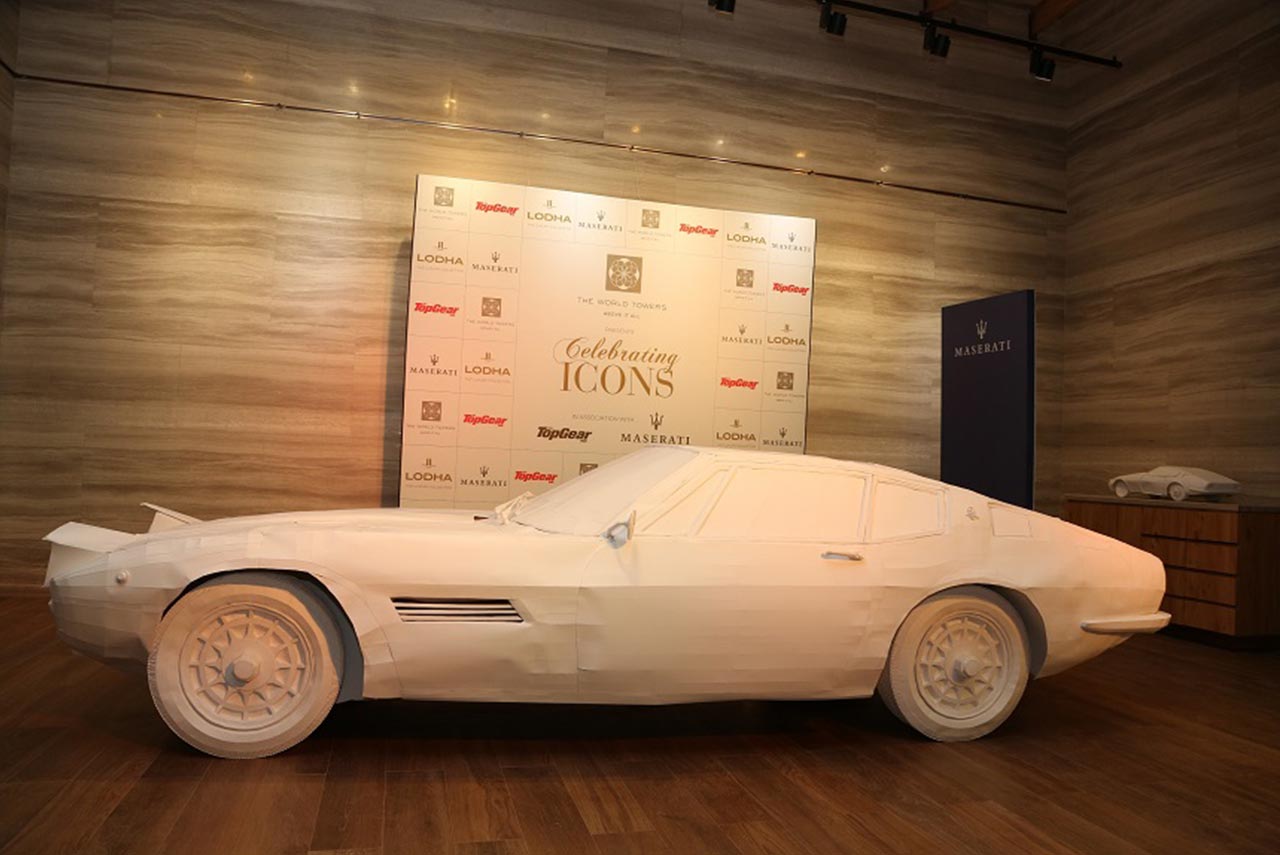 The Italian auto maker also displayed the latest model of the Ghibli at the private event around the crest arena of the Lodha World Tower which further captivated the audience. The new Maserati Ghibli is a four-door sports executive sedan and the first E-segment model by the Italian luxury brand.
Currently, Maserati's line-up for India includes, Quattroporte, Ghibli, GranTurismo and GranCabrio. The brands' first ever SUV, Levante is also going to be launched in the country soon.
Maserati Ghibli Heritage: