Enthusiasts and automotive dreamers, brace yourselves for a speculative glimpse into what could be the exciting return of the Toyota Camry Wagon. While there's no official confirmation, our rendering of the 2025 Camry Wagon sparks anticipation for a potential addition to the mid-size station wagon lineup.
Set to be part of the highly acclaimed ninth generation of the Camry, this speculative model could bring back the beloved wagon variant. If the vision of the automotive artist aligns with reality, the Camry Wagon would share its foundation with the 2025 Camry sedan, promising the perfect marriage of sedan reliability and wagon practicality.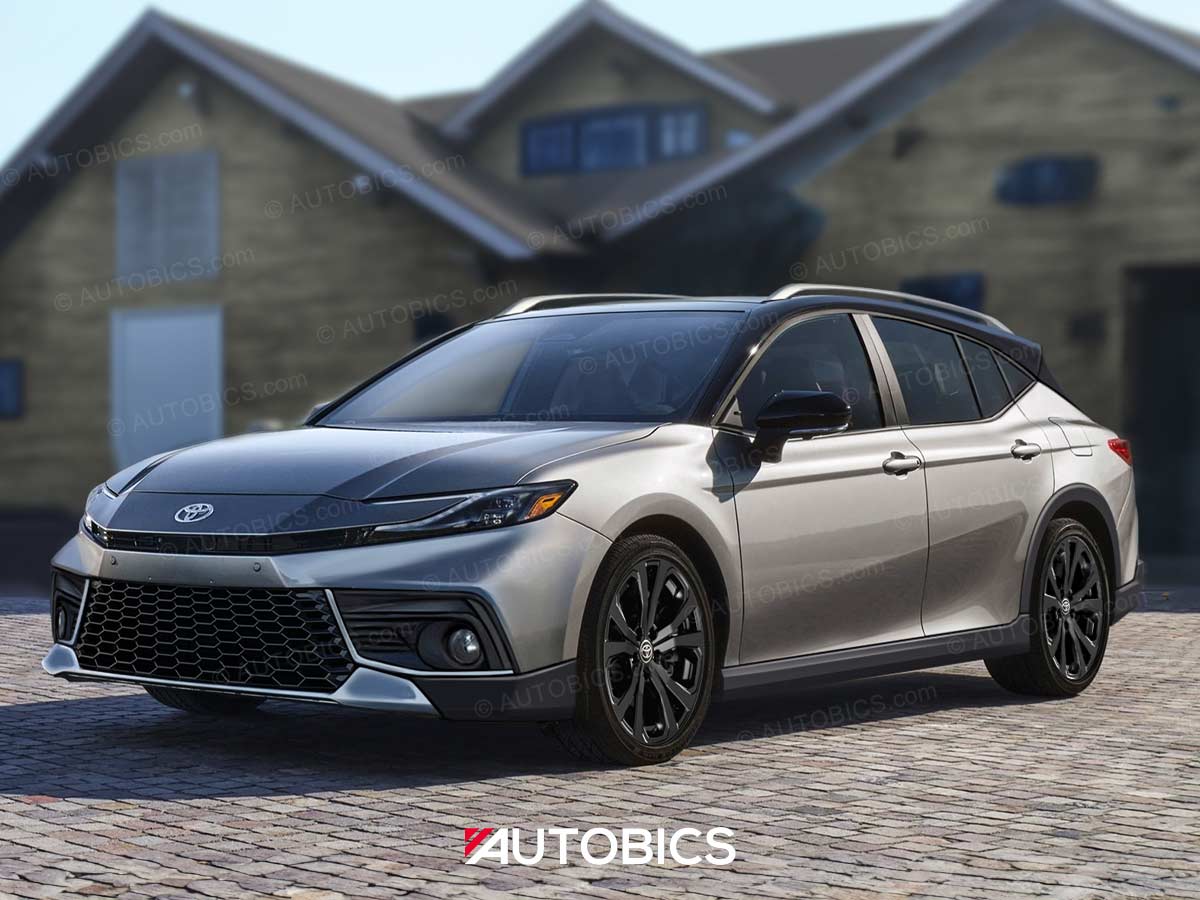 We have bestowed the 2025 Camry Wagon with a rugged and robust aesthetic. Embracing an adventurous spirit, the wagon now features all-around body and wheel cladding, adding a touch of ruggedness to its exterior. The inclusion of roof rails enhances its versatility, offering potential for additional cargo-carrying options.
Noteworthy alterations extend to the front grille, which departs from the sedan's body-colored design to embrace a sleek black finish. This change not only imparts a distinct visual contrast but also underscores the wagon's bold and distinctive character. Complementing this transformation, the introduction of black alloy wheels contributes to an overall cohesive and striking appearance.
Beneath the hood, our speculative insights suggest that the 2025 Toyota Camry Wagon could inherit powertrain options from its sedan counterpart. Imagine the eco-friendly hum of a 2.5-liter, 4-cylinder engine with the fifth-generation Toyota Hybrid System (THS 5), providing not just efficiency but an environmentally conscious driving experience.
Safety, a hallmark of Toyota engineering, could take center stage with the inclusion of an advanced suite of driver-assistance features. Just like the sedan, the Camry Wagon too would boast the latest iteration of Toyota Safety Sense 3.0 (TSS 3.0).
The 2025 Toyota Camry Wagon is imagined to be a mix of stylish looks and smart engineering. We're wondering if this car could be a big deal in the mid-size wagon category, giving people a cool choice that's versatile and still looks good and performs well. The idea is exciting, and car fans and dreamers are definitely looking forward to the possibility of the 2025 Camry Wagon.