Mercedes-Benz has announced the launch of its flag-ship sedan model, the Mercedes-Benz S-Class Maybach in India at the 2018 Auto Expo. The Mercedes-Maybach S 650 will offer the perfection of the S-Class with the exclusivity of the Maybach.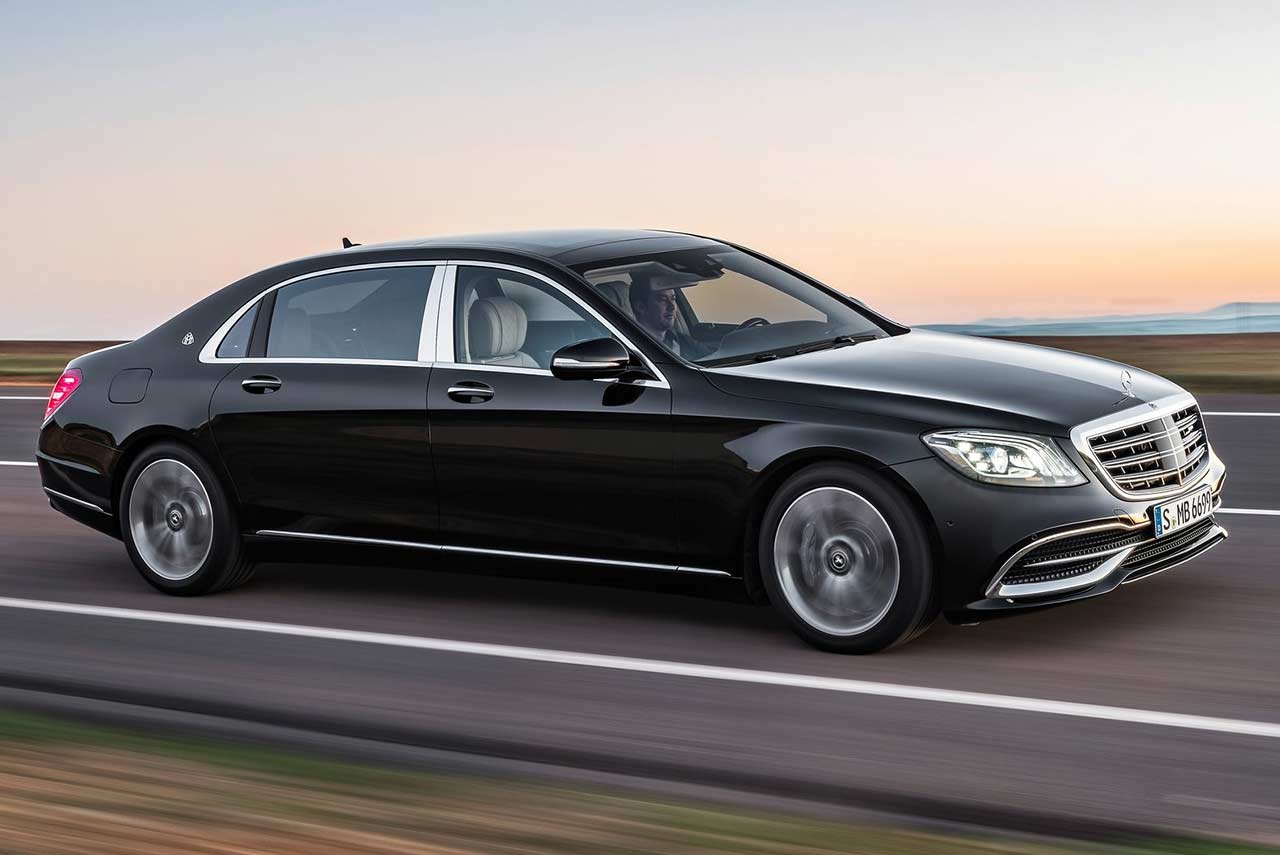 The Mercedes-Benz S-Class Maybach measures 5462 mm in length and has a wheelbase of 3365 mm, which exceeds the long-wheelbase S-Class Saloon by 20 cm in both dimensions. This increased size provides more room for the rear passengers. The luxury saloon measures 1899 mm in width and 1498 mm in height.
The range-topping Mercedes-Maybach S 650 is said to be the world's quietest production saloon car. The luxury sedan will offer executive seats, innovative voice amplification, a panoramic sliding sunroof and electric roller sunblinds as standard equipment.
Powering the top-of-the-range model Mercedes-Maybach S 650 is the 5980 cc V12 biturbo engine which produces an output of 630 hp and a maximum torque of 1000 Nm. This motor is coupled to the AMG SPEEDSHIFT MCT 7-speed sports automatic transmission.
To distinguish the Maybach model from the Mercedes-Benz S-Class, the rear doors have been shortened by 66 mm and discreetly integrated into the exterior design. The door has no triangular window and the same have been relocated to the C-pillar. The triangular windows and other glass areas alike have chrome surrounds. The B-pillar is also finished in chrome. The elegant Maybach Manufaktur logo is proudly displayed on both the C-pillars.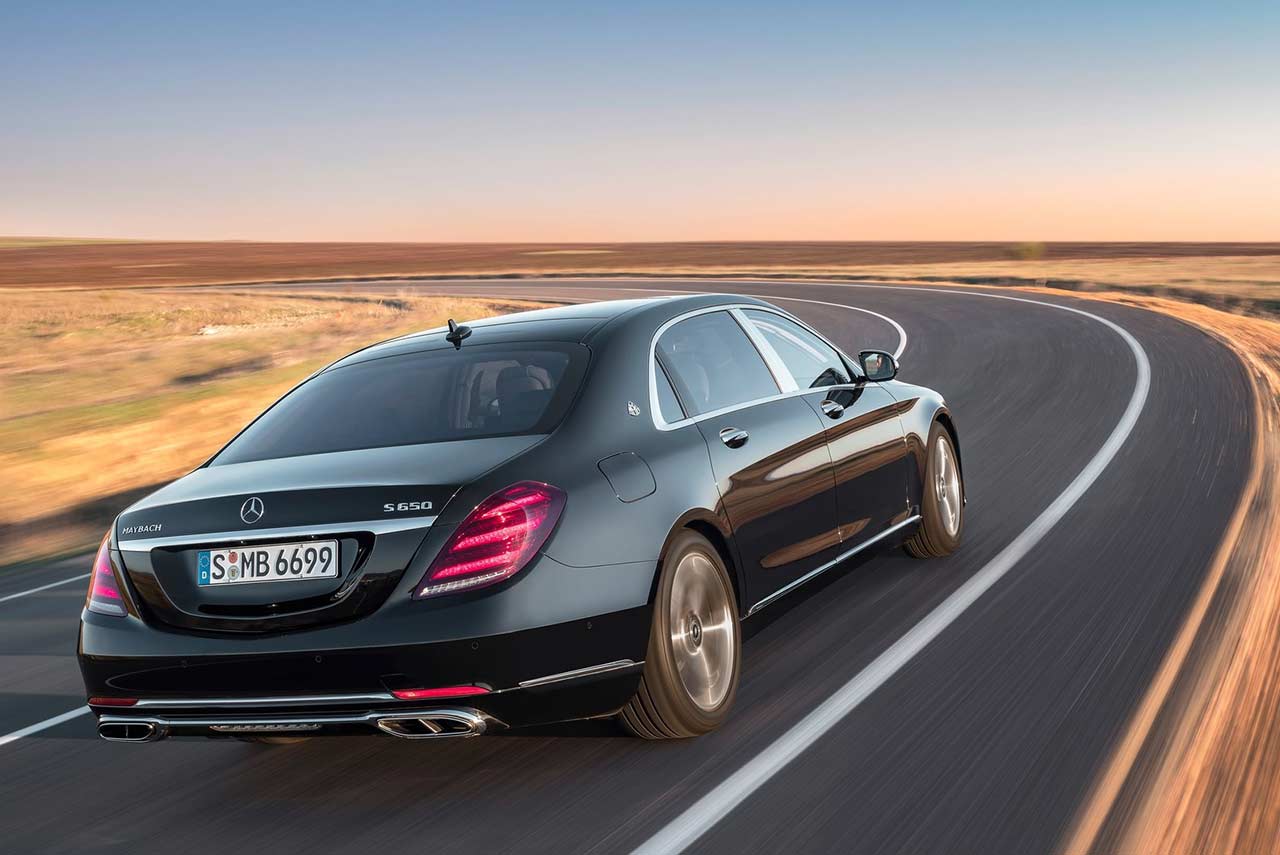 Inside, the Mercedes-Maybach S 650 sedan is nothing short of a luxury lounge. It comes with the Exclusive Trim package as standard. Sensuously curved, fine-wood trim with a handcrafted feel surrounds the entire rear seating system. In addition, the seat backrest linings, doors and air vent facings are generously embellished with wood trim elements. It also gets THERMOTRONIC automatic climate control system and COMAND Online function.
In addition to all the features provided on the conventional Mercedes-Benz S-Class, the Mercedes-Maybach S-Class gets a number of exclusive interior touches. These include the exclusive Maybach perfume AGARWOOD for fragrancing as part of the AIR BALANCE package and two silver-plated, handcrafted champagne flutes.
Also offered as standard is the Chauffeur package which provides a "chauffeur position" for the front passenger seat which offers the rear seat occupant on the front-passenger side 77 mm more foot room compared with a normal front passenger seat in the furthest forward seat position.
2018 Mercedes-Benz S-Class Maybach – Images: