Everyone from kids to grown-ups love to play with Lego kits and it looks like so do the folks at ADAC. The employees at ADAC together with the guys from C't Magazin have taken a Lego Technic Porsche 911 GT3 RS and crashed tested it into a wall, just like they do with real cars.
For those who don't know, ADAC is a German auto club and is the largest automobile club in Europe. It is also the largest motorcyclist association in the world. They even operate their own fleet of mobile mechanics and have helicopter ambulances to be used for urgent medical situations. It also publishes ADAC Motorwelt magazine which has the largest distribution in Germany. Not only that, ADAC also has its own crash test facility which is accredited by Euro NCAP.
Now coming to Lego, I am sure no one needs an introduction to these colourful interlocking plastic pieces, which when put together can create almost anything imaginable. There is a special series – Lego Technic, which was created to satisfy the requirements of enthusiasts who love creating more advanced and complex items. One of the products in the lineup is the Lego Technic Porsche 911 GT3 RS which was developed together with Porsche.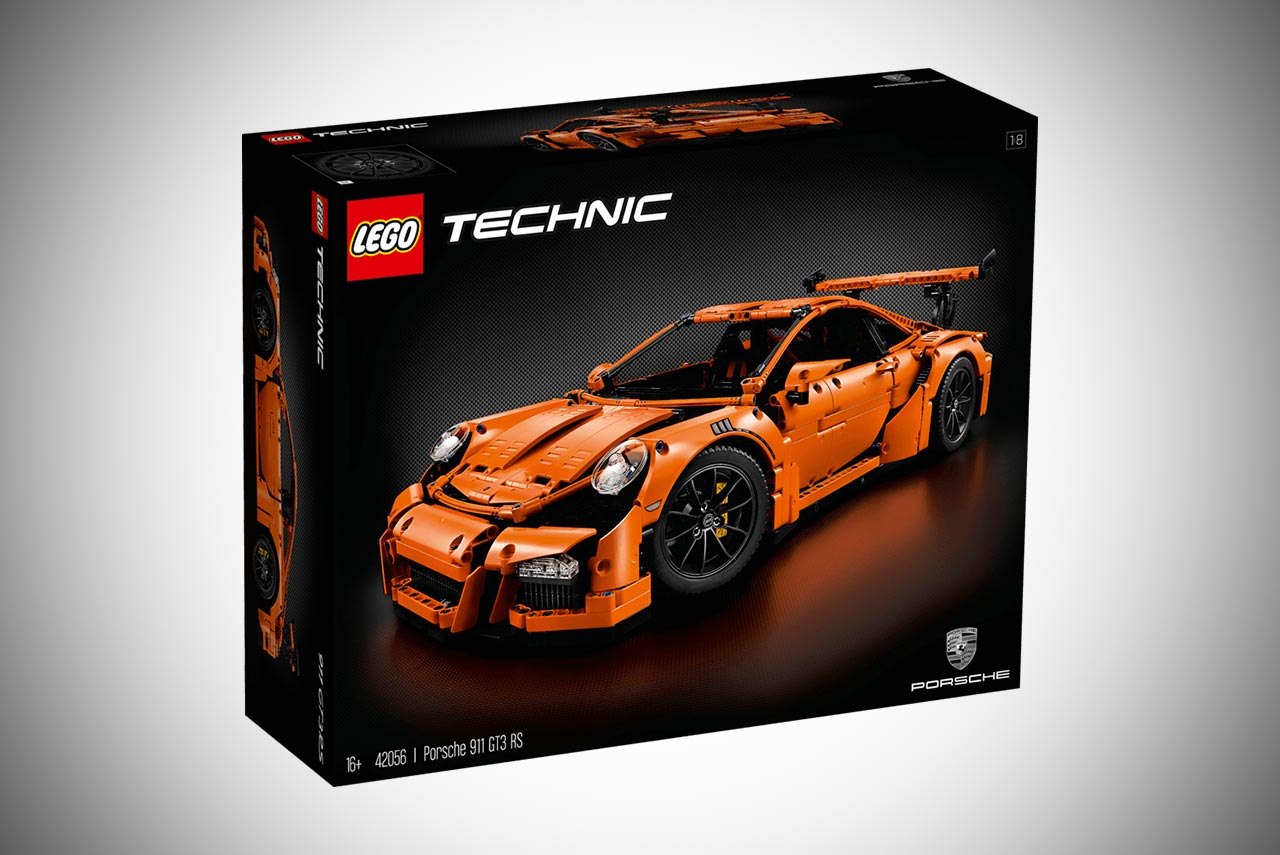 BUY NOW! – Lego Technic Porsche 911 GT3 RS from Amazon.in
The Lego Technic Porsche 911 GT3 RS retails for around INR 32K to INR 35K in India. It includes over 2,700 pieces and comes inside a luxurious box along with a special collector's book detailing the history of Lego Technic and Porsche GT cars. The 1:8 scale model has been designed to provide an immersive building experience and gives an insight into the real-life vehicle's assembly process.
The Lego Technic Porsche 911 GT3 RS features orange bodywork, detailed headlights and taillights, original-design rims bearing the RS emblem with low-profile tires, red suspension springs, detailed dashboard, working gearbox and steering wheel with gearshift paddles. The doors, hood and rear lid are operable and the storage area comes with a suitcase. The rear spoiler is adjustable and the kit comes with a collection of authentic stickers.
Now as far as the crash test for this Lego car is concerned, ADAC carried out an offset barrier test at 46 km/h. The result was captured on high-speed cameras and show how beautifully the car model disintegrated into hundreds of pieces flying off in every direction.
And no, the good guys at ADAC didn't just stop at creating a video, they actually carried out a mini-analysis. They reported that the result was impressive and different than what was expected. The Lego Porsche's chassis had no problems due to the high-speed impact. There was very little damage to the parts and it was the click connections that gave away, which lead to the breakdown of the car.
Lego Technic Porsche 911 GT3 RS – Image Gallery
ADAC Crash Testing Lego Porsche 911 GT3 RS – Image Gallery
Save