The Maruti Suzuki Dzire has been a trusted name in the subcompact sedan segment, offering a winning combination of fuel efficiency, spacious interiors, and affordability. In this article, we delve into what we can expect from the 2025 Maruti Suzuki Dzire, which promises to take things to a whole new level. While the information we have is based on speculation, it's still exciting to imagine the possibilities.
Redefining Design
The next-generation Maruti Suzuki Dzire is poised to raise the bar in terms of design. Anticipate a more contemporary and stylish appearance with a sharper front end, sleeker headlights, and a revamped grille that adds a touch of sophistication. The sedan is likely to flaunt a more aerodynamic profile, resulting in enhanced fuel efficiency and a striking presence on the road. Wider wheel arches and larger wheels will give it a more aggressive stance.
Spacious and Comfortable
Maruti Suzuki is all set to make the new Dzire even more inviting with a marginally larger body that provides a longer wheelbase. This extension promises to translate into more legroom in the rear seats, enhancing passenger comfort. Despite the increase in size, the Dzire will still qualify for the sub-4m category, ensuring tax benefits for its owners.
Elegant Interior and Innovative Features
Inside the 2025 Dzire, you can expect an interior makeover with a fresh dashboard design and upgraded materials. The enhancements extend to a range of exciting features, including a sunroof, Next Generation Suzuki Connect for remote start, vehicle tracking, and geofencing. Other highlights encompass an automatic air conditioner, SmartPlay Pro+ infotainment system with wireless Android Auto and Apple Carplay, a rearview camera, a head-up display, cruise control, push-button start/stop, and keyless entry. These features aim to elevate the driving experience and add a touch of luxury.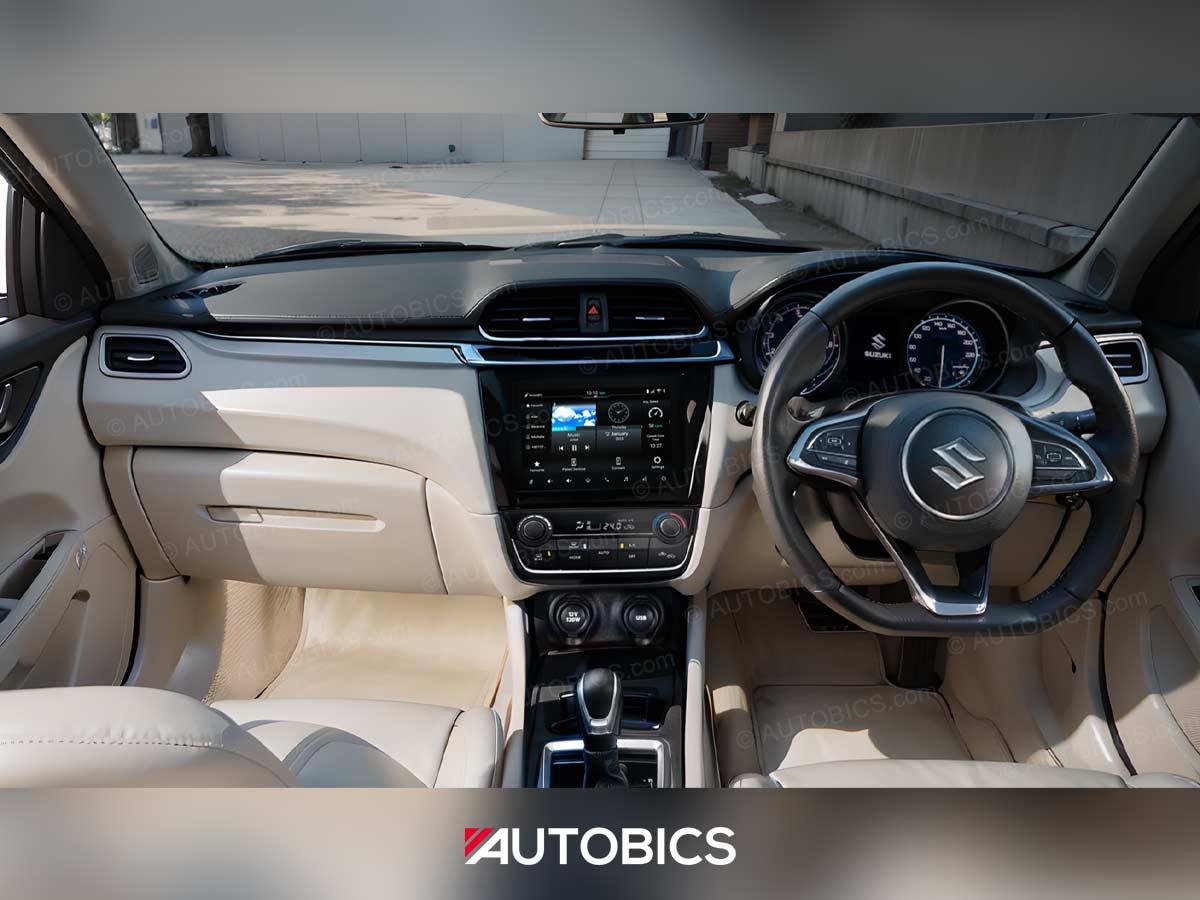 Improved Powertrain
There is news that the 2025 Dzire could use Suzuki's latest powertrain, the all-new 1.2-litre Z12E three-cylinder naturally aspirated petrol engine which makes its debut with the all-new Swift. This new engine will replace the existing 89PS 1.2-litre four-cylinder unit.
Other reports also suggest that the new Dzire could likely retain the trusty 1.2L DualJet petrol engine from the current model, but with a hybrid twist. The addition of mild-hybrid technology will enhance fuel efficiency and reduce emissions, aligning with the industry's eco-friendly shift. Moreover, a new 6-speed automatic transmission may offer a smoother and more responsive driving experience. For those looking for an electric compact sedan, the 2025 Dzire might be offered with a fully electric powertrain in future.
Safety at the Forefront
Safety is paramount, and the 2025 Dzire is expected to come equipped with advanced driver assistance systems (ADAS). Features like lane departure warning, blind spot monitoring, and automatic emergency braking will provide an extra layer of protection on the road. Additionally, expect the top-of-the-line variant to boast Electronic Stability Program (ESP) with hill hold assist and atleast 4 airbags.
Conclusion
While the information presented here is based on speculation, it's exciting to consider the potential of the next-generation Maruti Suzuki Dzire. As we await official details from Maruti Suzuki, the prospect of a more stylish, feature-rich, and eco-friendly Dzire is certainly something to look forward to. Stay tuned for updates on this exciting development in the world of subcompact sedans!
This information is purely speculative, as Maruti Suzuki has not released any official details about the next-generation Dzire, and the AI-generated car images are not official designs.