In a thrilling update for Indian automobile enthusiasts, Hyundai has launched the all-new Adventure Editions of its popular models, the Creta and Alcazar. These latest additions are set to bring a fresh wave of excitement to the roads, with their bold designs and enhanced features. Let's take a closer look at what these Adventure Editions have to offer.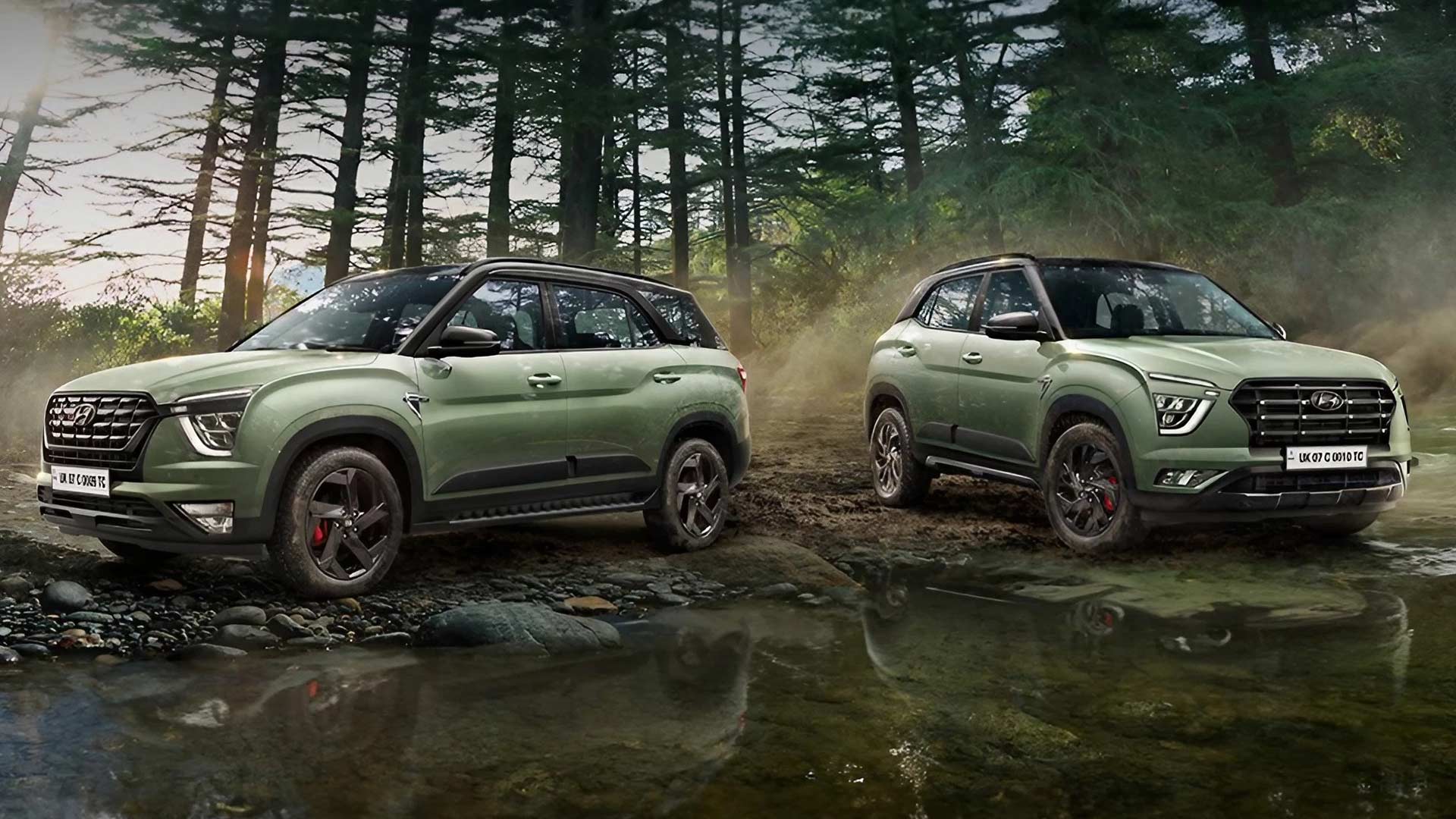 Hyundai Creta Adventure Edition: Embrace the Thrill
The Hyundai Creta Adventure Edition is here to captivate the hearts of those who seek both style and performance. This edition boasts a striking black front grille, proudly adorned with the iconic Hyundai 'H' logo, signaling its dynamic presence on the road. The Adventure Edition also flaunts sleek R17 black alloy wheels with eye-catching red front calipers, giving it an edgy and sporty appearance.
Step inside, and you'll be greeted by premium all-black interiors, perfectly complemented by subtle light sage green inserts. These elegant touches create an atmosphere of sophistication and adventure combined. The Adventure Edition seats, with their exclusive light sage green piping, provide both comfort and a unique touch of style.
Noteworthy enhancements don't stop there – the Adventure Edition is equipped with a dashcam featuring dual cameras. This advanced technology ensures you capture every moment of your journey, adding a layer of safety and fun to your drives.
Under the hood, the Creta Adventure Edition houses a robust 1.5-litre petrol engine, generating an impressive 113 BHP and 144 Nm of torque. The SX variant comes with a 6-speed manual transmission, while the SX (O) trim offers a smooth CVT option.
Hyundai Alcazar Adventure Edition: Unleash the Power
If you're looking for a more spacious and commanding ride, the Hyundai Alcazar Adventure Edition is ready to take you on an unforgettable journey. Like its Creta counterpart, this edition boasts the bold black front grille with the distinctive 'H' logo, establishing its identity as a true Hyundai marvel. The Alcazar Adventure Edition cruises on imposing R18 black alloy wheels with red front calipers, creating an air of authority on the road.
Step inside the Alcazar Adventure Edition, and you'll find an all-black interior theme, accentuated by the subtle allure of light sage green inserts. This carefully crafted combination sets the tone for a refined yet adventurous driving experience. The exclusive leather seats, featuring light sage green piping, provide an extra touch of luxury and style.
Equipped with a dashcam featuring dual cameras, the Alcazar Adventure Edition ensures you're always prepared to capture the unexpected. Safety and excitement go hand in hand with this remarkable feature.
Underneath its sturdy frame, the Alcazar Adventure Edition offers two powerful engine choices. The 1.5-litre turbo-petrol engine delivers an impressive 158 BHP and 253 Nm of torque. Alternatively, you can opt for the 1.5-litre diesel engine, producing 114 BHP and 250 Nm of torque. While a 6-speed manual gearbox comes standard, the petrol version presents a 7-speed dual-clutch automatic transmission, and the diesel variant offers a 6-speed automatic option.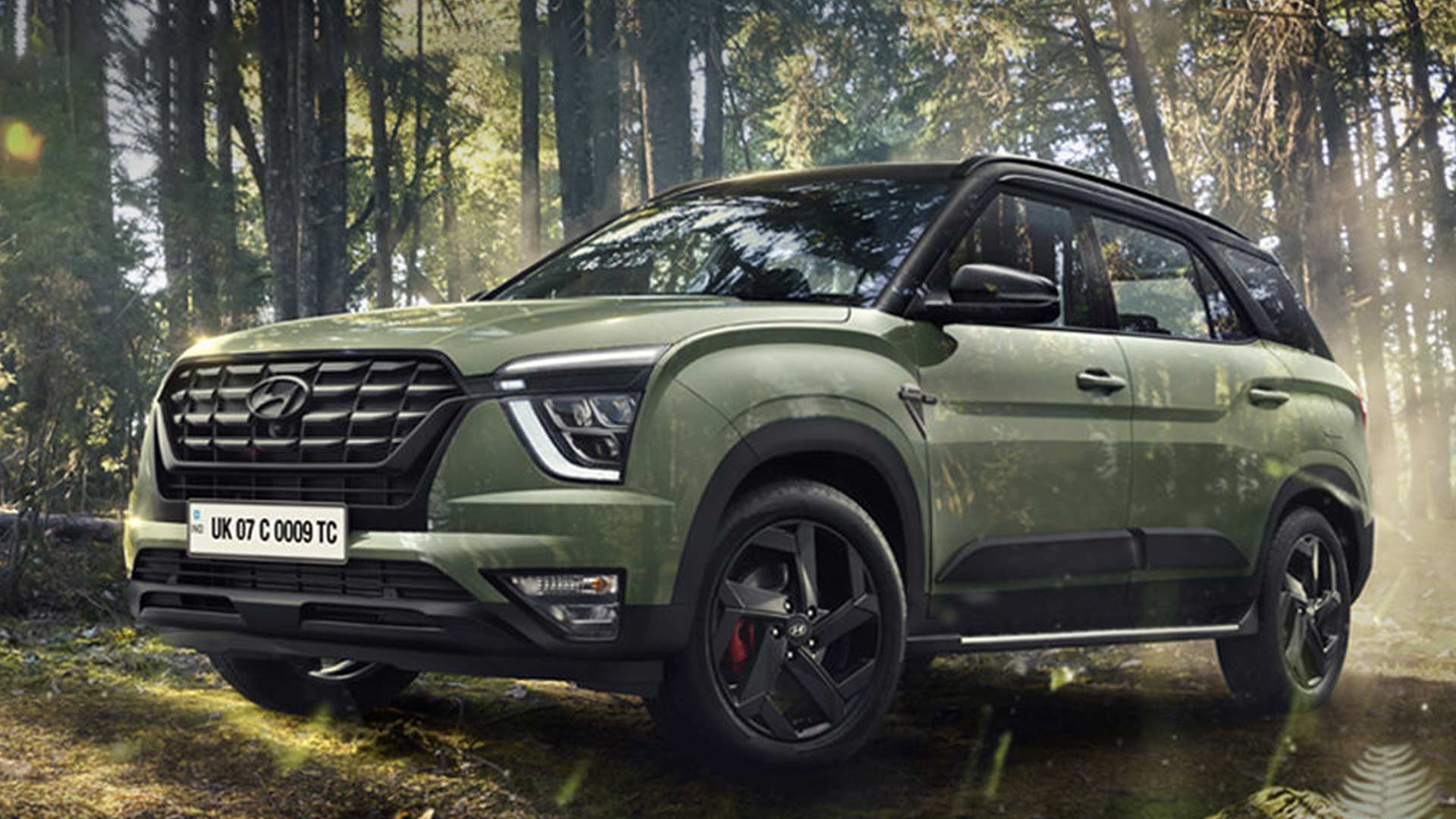 Adventure Awaits: Pricing and Availability
Hyundai has priced the Creta Adventure Edition to provide enthusiasts with various options:
1.5L Petrol SX MT: INR 15,17,000/-
1.5L Petrol SX(O) CVT: INR 17,89,400/-
The Alcazar Adventure Edition, with its spacious and commanding design, is available at the following price points:
1.5L Turbo Platinum MT: INR 19,03,600/-
1.5L Turbo Signature(O) DCT: INR 20,63,600/-
1.5L Diesel Platinum MT: INR 19,99,800/-
1.5L Diesel Signature(O) AT: INR 21,23,500/-
All prices mentioned are ex-showroom rates.