The Kushaq is now being manufactured at the Skoda AUTO Volkswagen India Private Limited plant in Chakan, Pune, with customer deliveries beginning in July. As part of the INDIA 2.0 project, the Skoda Kushaq is the first series-produced model to be created locally in India.
The SUV is based on the Modular Transverse Toolkit's MQB-A0-IN version, which was built exclusively for the Indian market. The new SUV combines a dramatic appearance with the spaciousness that Skoda is known for, as well as a high level of comfort, a long list of safety features, powerful TSI engines, and cutting-edge infotainment systems.
The mid-size SUV's name is derived from Indian Sanskrit. The word "kushak" refers to a king or an emperor in the millennia-old "language of the gods," which is still spoken today. This is a fantastic complement for the new Skoda Kushaq's strong looks.
The new SUV is perfectly positioned for the successful debut of the brand's model campaign in India, thanks to its modern and efficient TSI engines, stunning design, current infotainment systems, a high level of comfort and safety features, as well as the mySKODA Connect & SKODA Play app.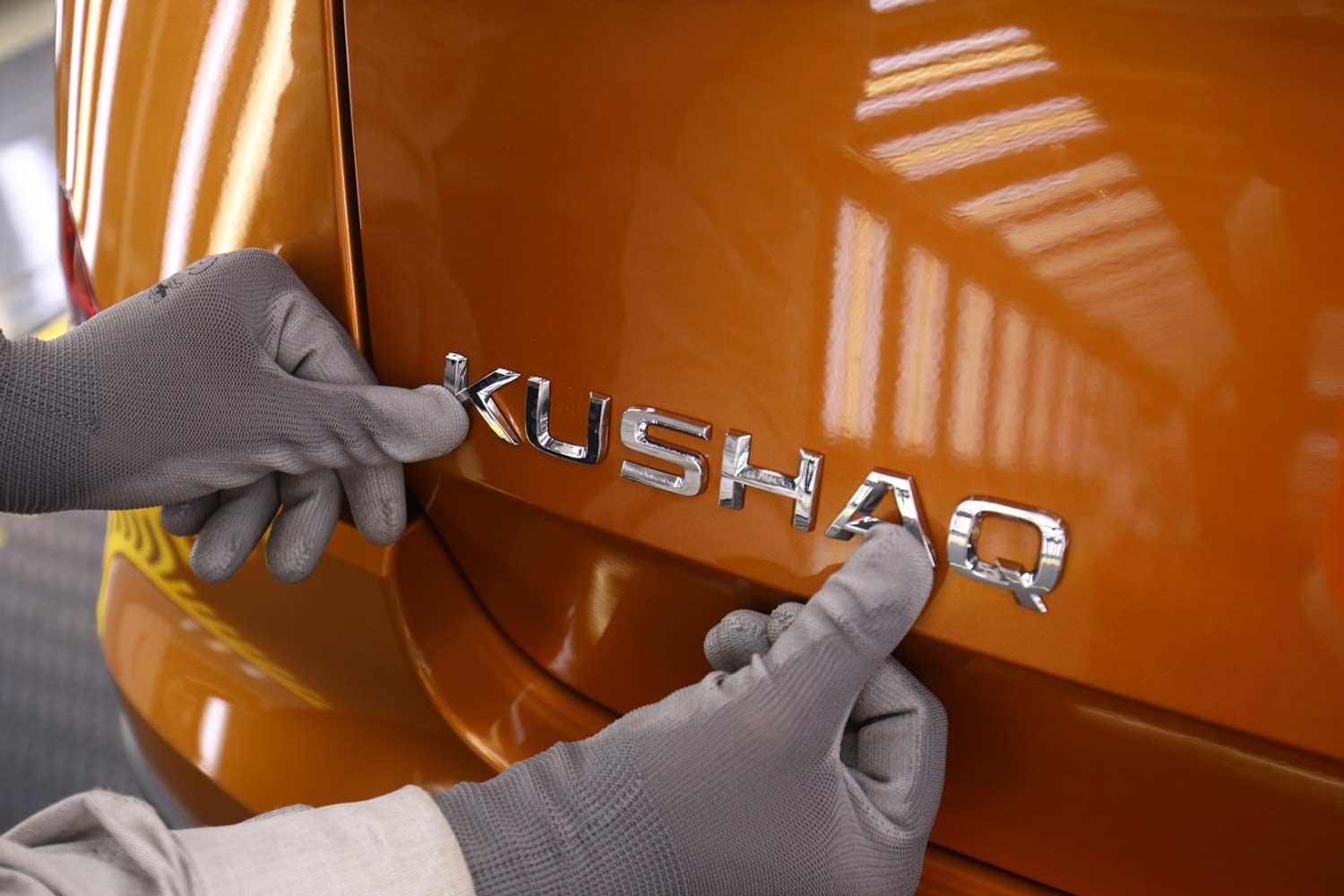 The locally designed and built MQB-A0-IN platform serves as the technical foundation for the new Skoda Kushaq and future volume variants. The platform complies with India's new, more stringent safety and emission regulations.
At the Pune facility, Skoda has built a new MQB- A0-IN production line, achieving a localisation depth of up to 95 percent. The Technology Centre in Pune, which launched in January 2019, was largely responsible for the creation of this platform.
The team of local professionals can respond to changing consumer needs more effectively, more flexibly, and therefore much more swiftly, thanks to their great technological skills and in-depth understanding of the local market conditions.
Within the INDIA 2.0 project, Skoda AUTO is the Volkswagen Group's main responsibility for the MQB A0-IN platform and, at the same time, for an entire area.
Between 2019 and 2022, the Volkswagen Group will invest a total of one billion euros in the country. The goal is to strengthen the Group's position in this strategically significant growing area on a long-term basis. In India, which has a population of over 1.3 billion people, roughly three million vehicles would be sold by 2020. Skoda AUTO is responsible for the North African and Russian markets, as well as the CIS countries, in addition to the Indian market.
The Skoda Kushaq will compete with the likes of Hyundai Creta, Kia Seltos, Nissan Kicks, MG Hector, Tata Harrier and Mahindra XUV500.