Will Ferrari build an SUV?
There was a time when it was said there will be no Ferrari SUV ever but now it seems the Italian supercar maker is serious about this segment. A decision has been made by the company's executives and we will soon get to see a Ferrari Utility Vehicle or FUV. Currently known on the internet as the Ferrari Purosangue, we will get to see this super SUV in the showrooms by early 2022.
How will the Ferrari SUV look like?
While there are no official images of the Ferrari Purosangue yet, there have numerous attempts by artists all over the world to recreate it using their imagination. We have one such rendering here that has been created by SRK Designs. The new Ferrari SUV won't have the typical boxy proportions but will be a low-slung and wide car and will have the silhouette similar to the Ferrari GTC4 Lusso.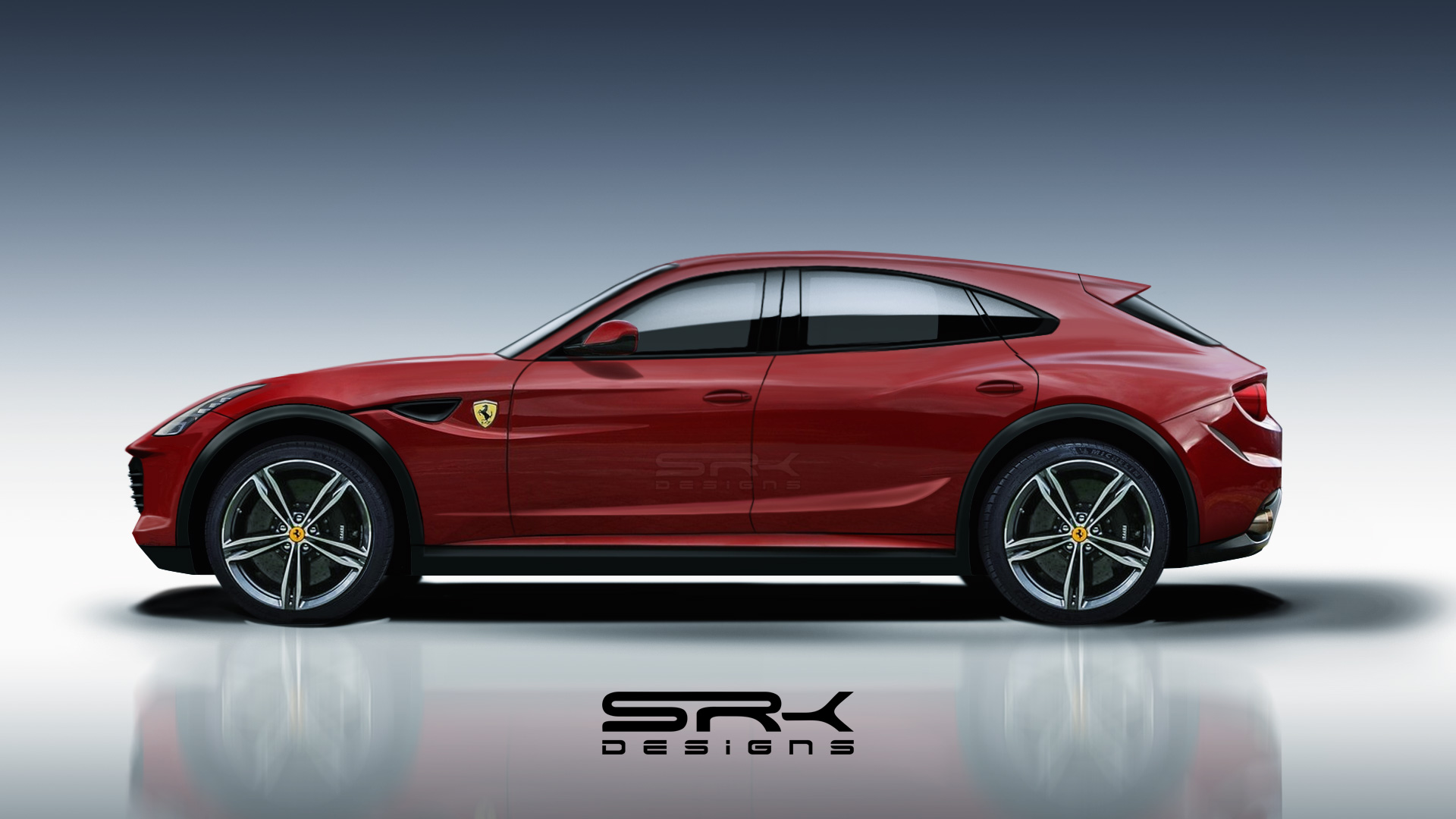 Why a Ferrari SUV?
Recently there has been a craze for SUVs and almost every brand out there has at least one product in this profitable segment.
It wouldn't be wrong to say that Porsche started this trend of entering and exploring unknown territory with the launch of the Cayenne. The Porsche Cayenne was a perfect product for someone looking at having a family car and yet had the brand value and the performance of a supercar.
A lot of things have changed since then and now we have SUVs even from brands that one would not associate with this segment. The success of the likes of Lamborghini Urus, Bentley Bentayga, Aston Martin DBX, Maserati Levante and the Rolls-Royce Cullinan might have made the bosses in Italy take note and finally we will get to see the first-ever Ferrari SUV.
What engine will the Ferrari SUV get?
The Ferrari Purosangue will be a 5-door, 4-seater SUV and is expected to be equipped with a V12 gasoline engine or a turbocharged v8 engine initially. In later stages, the 4×4 vehicle will see electric spin-offs as well.
What about the interior of the Ferrari SUV?
As with all Ferrari supercars, the Purosangue will focus more on performance rather than the utility and creature comforts. However, the Ferrari Purosangue interior is expected to have some levels of luxury and equipment list not seen on the earlier models by the Italian supercar maker.
Ferrari Purosangue Price? How expensive will it be?
While we will have to wait for the official price of the Ferrari Purosangue SUV, it is expected to start at around $350,000. However, customers are known to add many options and the price of each of these supercars has no limits.