Toyota Kirloskar Motor (TKM) has launched the Toyota Vellfire, the new luxurious self-charging hybrid electric vehicle in India. The luxurious and spacious interiors of the new Vellfire boasts of opulence while the majestic and fearless exterior is thoughtfully curated to leave a lasting impression.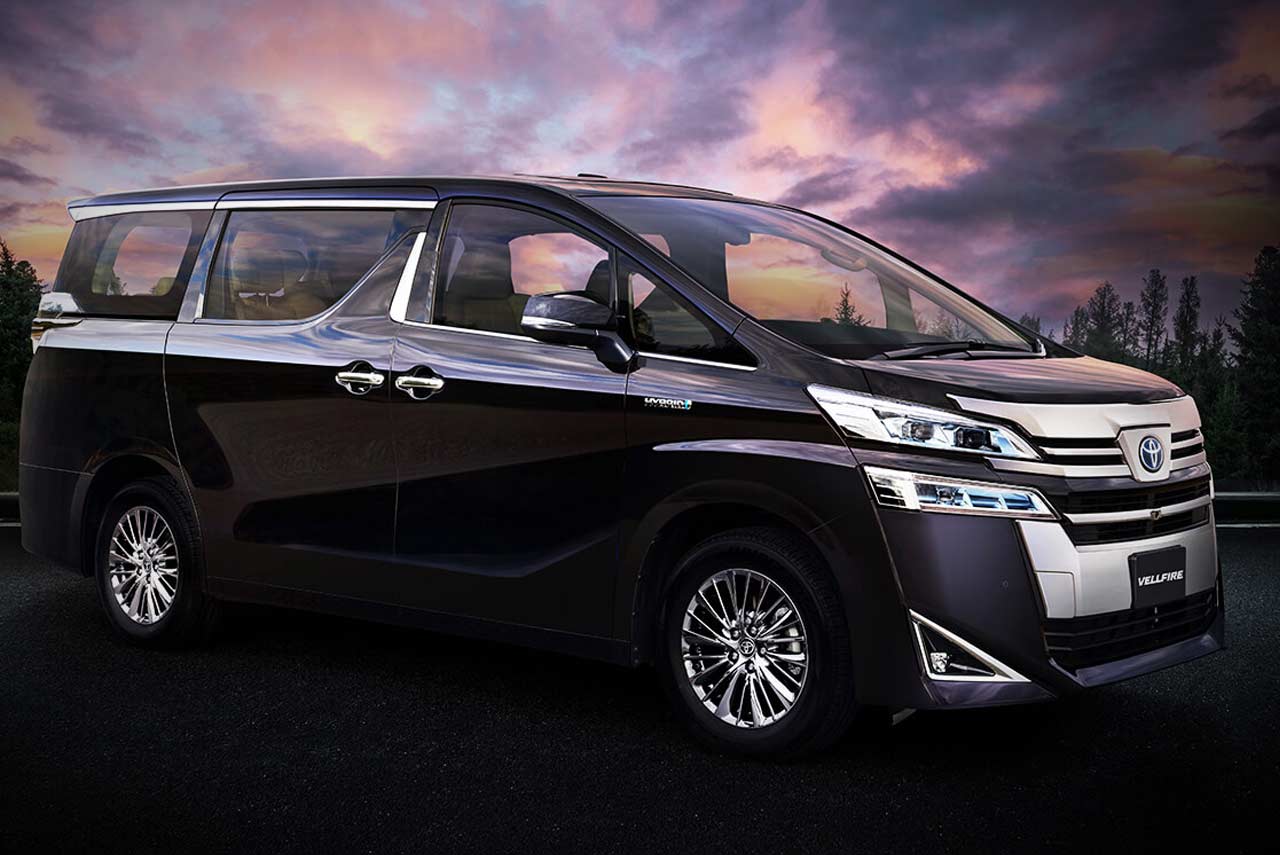 Toyota Vellfire is priced at INR 79,50,000 ex-showroom. Prices will be same across the country at ex-showroom level except in Kerala. The MPV is available in four exciting colours – Burning Black, White Pearl, Graphite & Black. 
The Toyota Vellfire is powered by the 2.5-litre 4-cylinder Gasoline Hybrid Engine offers 117ps @ 4700rpm power and a max torque of 198 Nm @ 2800-4000 rpm. The new Vellfire engine which is also coupled with two electric motors and a hybrid battery ensures low emissions whilst delivering a delightful driving experience.
The new Vellfire delivers a powerful driving experience while ensuring low fuel consumption and carbon footprints. Vellfire being a strong hybrid, studies have shown that strong hybrid vehicles are capable of running 40% of the distance and 60% of the time on electric or zero-emission mode with engine off.
The New Vellfire is bold on the outside and beautiful on the inside. The super spacious and modern interior is infused with quality and glamour to provide pride and lounge class travel wherever you go. The Vellfire possess unshakeable presence with a comfortable ride and exceptional handling stability with an emphasis on boldness on the exterior. In addition to high body rigidity, a newly developed VIP tuned suspension has been adopted for the rear to achieve a luxurious ride, while maintaining stability.
The efficient Gasoline Hybrid Engine delivers exemplary power, fuel efficiency, environmental performance backed by a hybrid system provides enhanced fuel efficiency and acceleration. This advanced technology bumped-up by the hybrid synergy has also contributed to an impressive mileage of 16.35 Km/l as certified by test agency (under standard test conditions).
The luxurious and bold Vellfire has dynamic new exteriors designed to emulate a majestic and imposing on-road presence. The boldness characterized by single Ingot-Shaped Grille design, aggressively shaped triangular fog lamp bezels, upper headlamps with two square Projectors -with blue accents extension, chiselled body structure. The power sliding doors, two-part rear combination lamps, twin moonroofs make this luxurious lounge stand out – bold and fearless.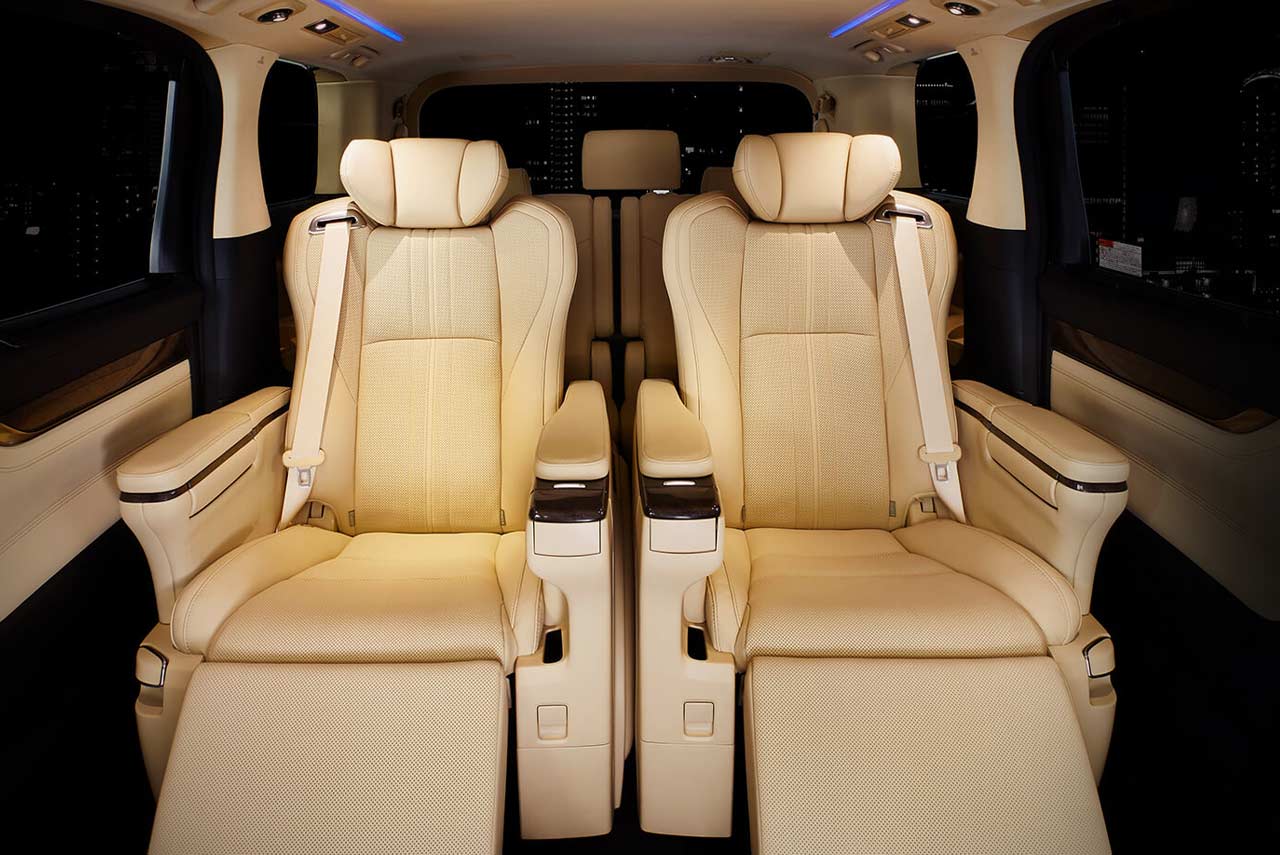 The Vellfire comes with sleek and contemporary new advanced interiors which redefines spaciousness, prestige and comfort. The cabin resembles that of a private enclosed suite and is accentuated with a range of advanced features which include leather upholstery, memory setting of seats, 17-speaker JBL premium audio, power-adjustable seats with Ottoman function, 16 colours ambient light & super long seat sliding function.
Safety is a high priority at Toyota and a host of active and passive state-of-the-art safety systems and technologies will ensure safety for all passengers as well as pedestrians. The New Vellfire is equipped with 7 SRS Airbags & VDIM (Vehicle Dynamics Integrated Management) which is a proactive safety feature which provides stability to the vehicle based on vehicle performance control technology. Other safety features in the Vellfire come along with Emergency Brake Signal, Hill-start assist control (HAC) and Vehicle Stability Control (VSC).
Strong Hybrid Electric Vehicles (SHEVs) belong to the family of electrified vehicles (xEVs), that also includes Plug-in Hybrid Electric Vehicles (PHEVs), Battery Electric Vehicles (BEVs) and Fuel Cell Electric Vehicles (FCEVs) as these technologies share common core technology of advanced Batteries, Motors and Controllers.
This technology also facilitates regenerative braking which allows storing of energy generated from braking into the batteries. The energy generated is further used to propel the vehicle either by electric motor only or have the motor assist the traditional fossil fuel engine. As the SHEVs use the electric motor and the ICE (Internal Combustion Engine) in an optimal manner, fuel consumption is minimized, helping in reducing carbon emissions.
Lastly, Strong Hybrid Electric Vehicles have "onboard charging" function, wherein the electric batteries automatically get charged while in operation. Thus, it does not require any external charging facility.
2020 Toyota Vellfire Images: