Mahindra Automotive North America (MANA) has opened a new North American HQ and manufacturing facility. It is the first such new OEM facility in Southeast Michigan in over 25 years.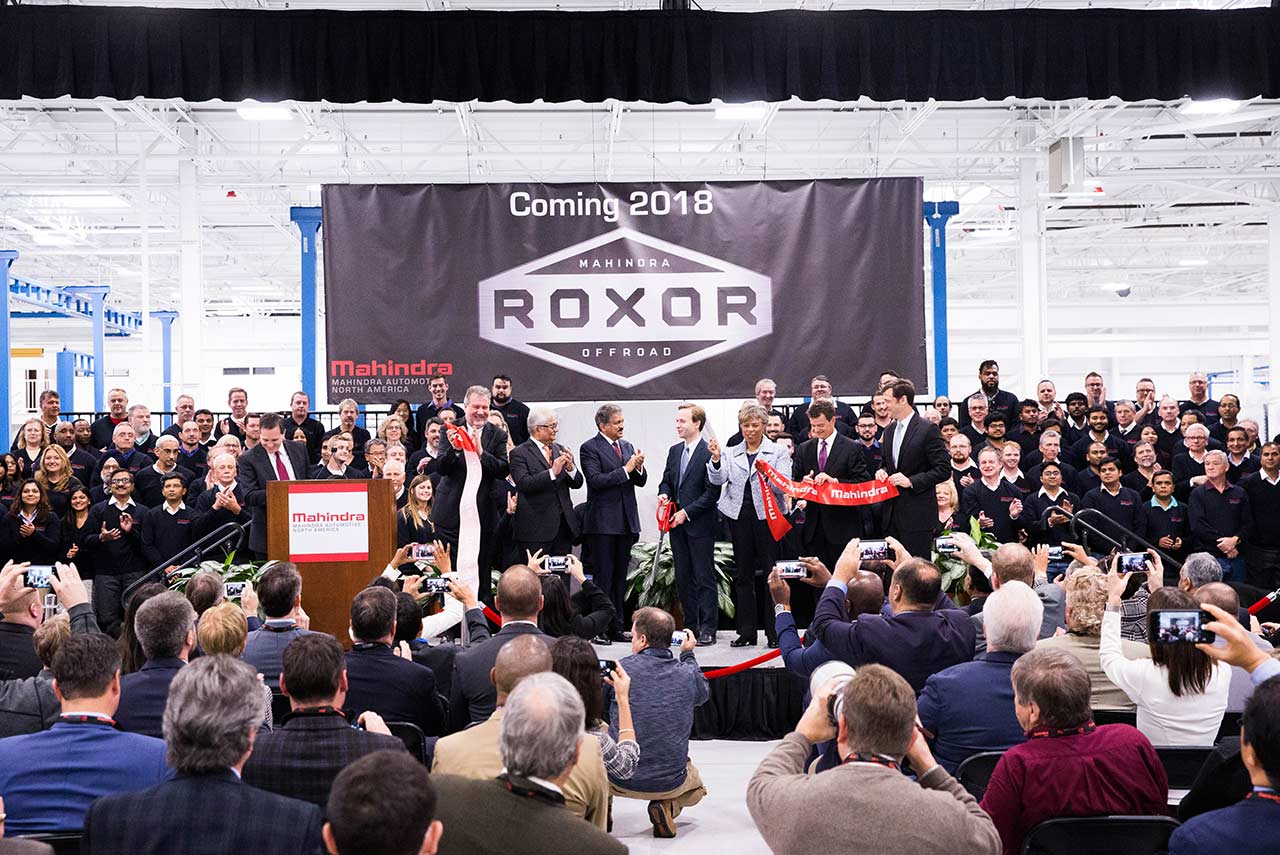 The expansion is a strong indication of Mahindra's growing presence in North America. It is part of a $230 million investment in Southeast Michigan and also includes a recently-opened warehouse and logistics operation in Pontiac and an existing prototype operation in Troy.
The new facility will produce an off-highway vehicle, named as the ROXOR. It will extend the company's current position in this growing segment when launched in the year 2018. The Mahindra ROXOR Offroad vehicle is designed and engineered by MANA. Currently, there are no details about this vehicle but the company promises it to be unlike anything currently on the market.
Mahindra now has a total of 4,00,000 sq. ft. spread across its three facilities in Detroit. Over the past 18 months, MANA will have tripled its workforce to 250. With more projects in the pipeline, the firm will create 400 more jobs by 2020 and $600 million in local investment is also expected over that same period. In addition, MANA will continue to provide Metro Detroit-based engineering support for new vehicle platform development for India and global markets.
The new Mahindra Automotive North America facility was inaugurated in presence of Anand Mahindra – Mahindra Group Chairman, Rajan Wadhera – Automotive Division EVP and Rick Haas – MANA President and CEO. Also present was Michigan Lieutenant Governor Brian Calley and Members of Congress Brenda Lawrence and Dave Trott. The event was also attended by elected officials, business leaders and Mahindra employees.
"This is an exciting day for Mahindra, our terrific employees and Detroit. I couldn't be prouder to be here to help open this new facility today. This building opening represents our company's growing presence in North America and locally in the Metro Detroit area where we have tripled our workforce during the past 18 months. We are committed to growing the Mahindra brand in North America and Michigan," said, Anand Mahindra.
"This expansion represents a milestone for us and for Michigan. We started this operation with seven people four years ago — to be crossing the 250 mark is a testament to the hard work of our employees and what this region has to offer in terms of top automotive talent," said Rick Haas.
Mahindra was also recently named as one of five vehicle manufacturers selected by the United State Postal Service (USPS) to produce prototype delivery trucks for testing and evaluation. The details about this program will be available at a later date.