Hayabusa Creed India, an exclusive community for Suzuki Hayabusa owners in the country was launched by Suzuki Motorcycle India Private Limited (SMIPL), a subsidiary of one of the world's leading two-wheeler manufacturers, Suzuki Motor Corporation, Japan.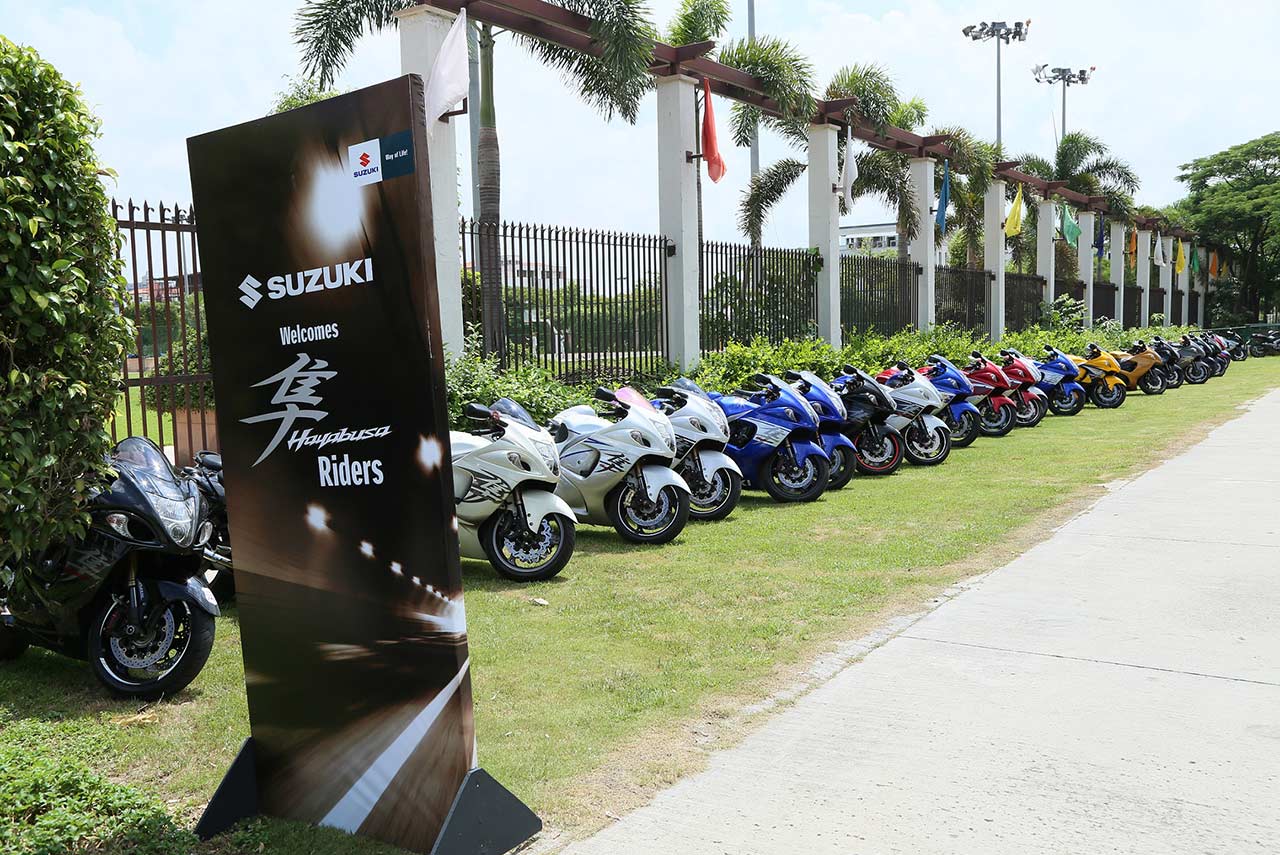 Hayabusa Creed, is a first of its kind initiative in India. The company had also organized a Suzuki Hayabusa Ride-out for owners across Delhi, Mumbai, Pune and Bangalore. The ride-outs culminated with the unveiling of the logo of 'Hayabusa Creed', where the riders became first-ever members of this exclusive club.
"We are excited to unveil Hayabusa Creed – the first-ever community exclusive for Hayabusa owners in India. The 'Hayabusa Day' celebrates the passion and spirit of owning and riding a Hayabusa. Hayabusa Creed is an attempt to express our gratitude to all Hayabusa owner's in India who personify these attributes and have contributed to the cult status that this legendary motorcycle enjoys. Hayabusa Creed is a platform for all the members to celebrate the pride of ownership and enjoy the exclusivity and privileges customized for this community. We are confident that not only will the Hayabusa owners relish being a part of this exclusive community, but this will help us in growing Hayabusa Creed from strength to strength in the coming years. On behalf of everyone one at Suzuki two-wheelers, I welcome all members, and wish them a very happy riding experience", commented Mr. Satoshi Uchida, Managing Director, SMIPL.
The Hayabusa Ride-out and the Hayabusa Creed unveiling were conducted as a celebration for 'World Hayabusa Day', which is celebrated on August 23rd. As part of Suzuki's initiative to promote 'Big-Bike' riding culture in the country. This was the second year running that Suzuki celebrated this day with a multi-city ride-out.
The company has prepared various activities for Hayabusa Creed members throughout the year, ranging from ride-outs to entertainment, leisure to an expert session, safety tips to riding advice, food to networking and much more.
Suzuki Hayabusa owners can register themselves to be a part of this community through a microsite, specifically set up for members of the Creed – Hayabusa Creed India