Tamo Racemo is a two-seater, sports coupe that was unveiled at the 87th Geneva International Motor Show. It is the first creation of the new sub-brand from Tata Motors.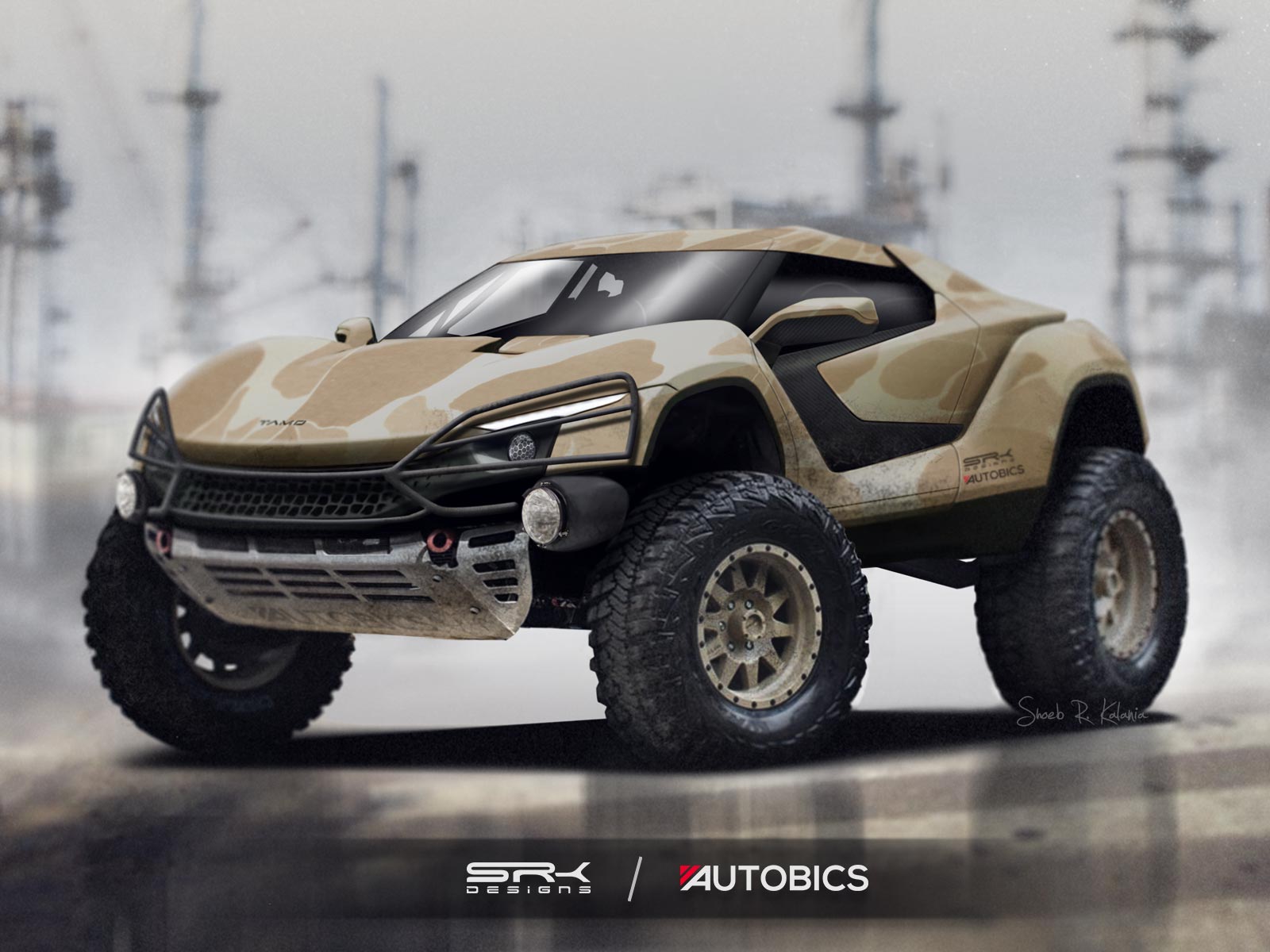 When Tamo started showcasing the teaser images of the Racemo, I imagined it to have a very curvy and sensuous design. All that changed when the curtains were lifted off at the motor show.
The Tamo Racemo has a very aggressive looking exterior and the Tamo Racemo+ is, even more, mean looking. The squarish wheel well, those sculpted hood lines, give the car a very powerful appeal.
While the car has been designed to perform in urban environments and on a race track, I couldn't stop imagining how the Racemo with its aggressive body would look in an offroad avatar.
While it might not be feasible in real life to convert this sports car into an off-road ready machine, nothing stops one from doing it in the virtual world. So after spending many hours, this is what was created.
The car has been given a very rugged appearance, with proper off road tires and skid plates. It even gets an extra set of lights along with a bull bar. The body features a matte paint job with a camouflage print in desert storm shade. The wheels are also finished in the same colour.
And incase you are wondering how would the driver and passenger get in and out of this beast, then worry not, as it will be equipped with automatic retracting footsteps which will lower down as the doors are opened and slide back once the doors are closed.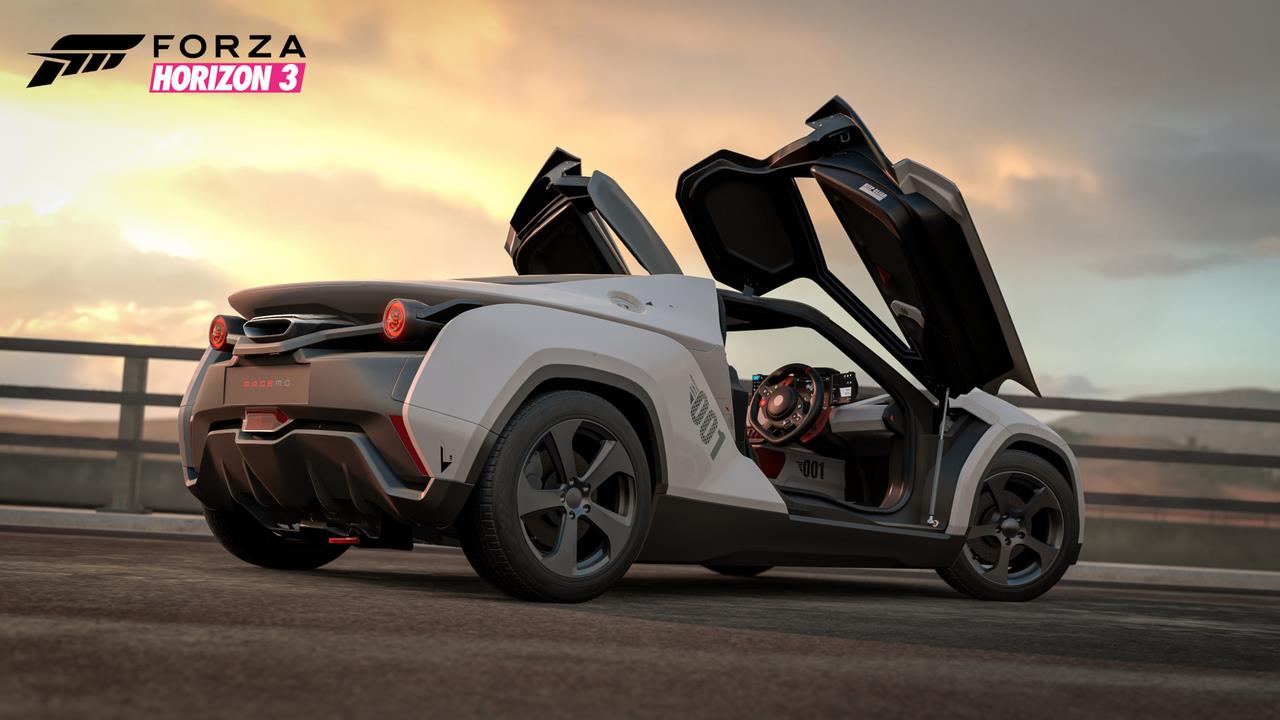 Tata Motors is expected to start producing the Tamo Racemo by the end of 2017. The car is powered by a mid-mounted 1.2L Revtron engine which delivers 190 PS of power and 210 Nm of torque. The engine is mated with a 6-speed AMT gearbox and gets paddle shifters. The Racemo is claimed to accelerate from 0 to 100 km/h in under 6 seconds.
Tata Motors has said that the Tamo Racemo will change the way India drives. It will be a fully connected car using Microsoft's technologies. The Racemo is also the first Indian car to ever feature in a video game. It is available to be experienced in Microsoft's Forza Horizon 3 car racing game.
So what do you think about this virtually modified Tamo Racemo? Do leave your thoughts and suggestions.
Tamo Racemo by Tata Motors – Image Gallery
Save