The Automated Manual Transmission (AMT) technology since its introduction in the Indian Auto market has been gaining acceptance and is now being utilised by many automobile manufacturers such as Maruti Suzuki, Mahindra, Renault and Tata Motors.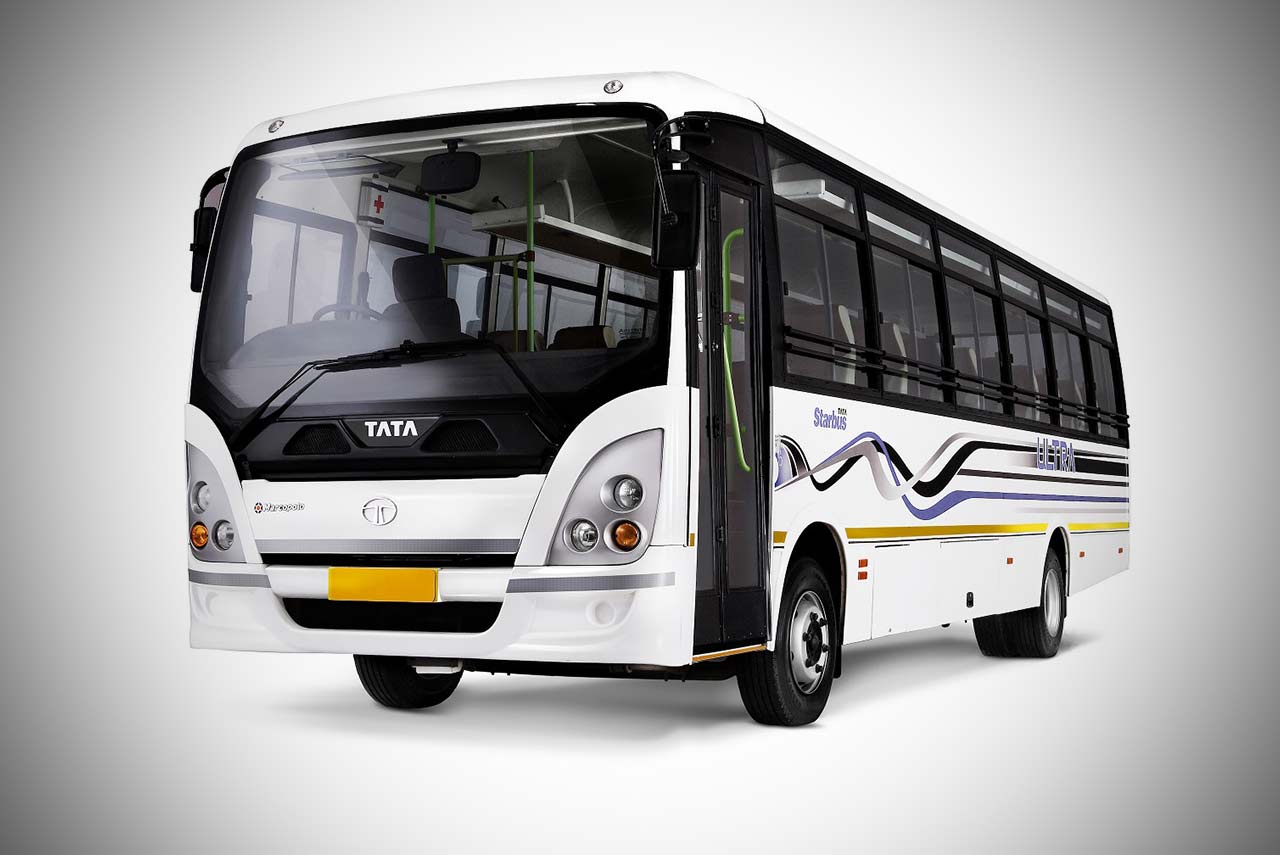 The AMT technology allows the convenience of a regular automatic transmission but with cost advantages linked with a manual gearbox. Tata Motors is now offering AMT with their Starbus and Starbus Ultra brand of buses.
With a starting price of INR 21 Lakh (ex-showroom New Delhi), this technology is available for fully built BSIV compliant buses that have been developed especially for city applications with heavy traffic. The buses are available in multiple variants, for diverse applications, ranging from 9-12 meters and having a seating capacity of 23 to 54 passengers.
Speaking at the occasion, Mr. Ravi Pisharody, Executive Director – Commercial Vehicles, Tata Motors said, "Tata Motors has always led the transformation in the Indian Commercial Vehicle Industry with the introduction of innovative new products and services and the launch of our range of AMT buses is yet another example of how best we understand our customers. Having developed the AMT technology for our buses with WABCO, we will continue to work with partners like them to develop and introduce products with the best-in-class value proposition, delivering world-class solutions for the Indian customer."
The AMT system is supplied by WABCO, leading global supplier of commercial vehicle technologies. It comes with Manual and Automatic functions with Economy and Power modes. The economy mode ensures optimal fuel consumption while the power mode gives importance to the torque availability to maintain agility and drivability even incase of demanding situations.
Coupled with the new generation engines the AMT automatically engages the vehicle's clutch and shifts the gear. It does so while monitoring parameters such as engine torque, vehicle load and road inclination and other such data, thus resulting in optimised gear shifting. The buses are also equipped with Hill Start Assist function which enables smooth start without roll back.
The technology frees the driver from gear shifting and clutch operations thus increasing comfort and safety as the driver can put all the focus on the road ahead. Tata Motors claims that the AMT delivers fuel savings of up to 3% and also reduces mechanical wear, resulting in lower maintenance cost and vehicle downtime.
Video – WABO OptiDrive – Tata Motors Bus AMT
https://www.youtube.com/watch?v=_jyKxo3r9R0
Dr. Ajit Kumar Jindal, Head Engineering, Commercial Vehicles, Tata Motors said, "At Tata Motors, we constantly engage with our stakeholders to develop and integrate new and future-ready technologies for our broad spectrum of commercial vehicles, that enhances connectivity, safety and fuel economy. With rapid urbanisation and environmental concerns, there is an increasing focus towards efficient public transportation. As the cities get congested, especially during peak hours, the average speed of the vehicle is drastically reduced with frequent start-stop, causing delays, discomfort for passengers and drivers and more so cuts down on the fuel economy of the vehicle. The new AMT buses from Tata Motors will address these issues, also bringing down the TCO."