Suzuki Motorcycle India Private Limited (SMIPL), which is a subsidiary of one of the world's leading two-wheeler manufacturers, Suzuki Motor Corporation, Japan, has produced three million two-wheelers at its factory in Gurgaon, Haryana.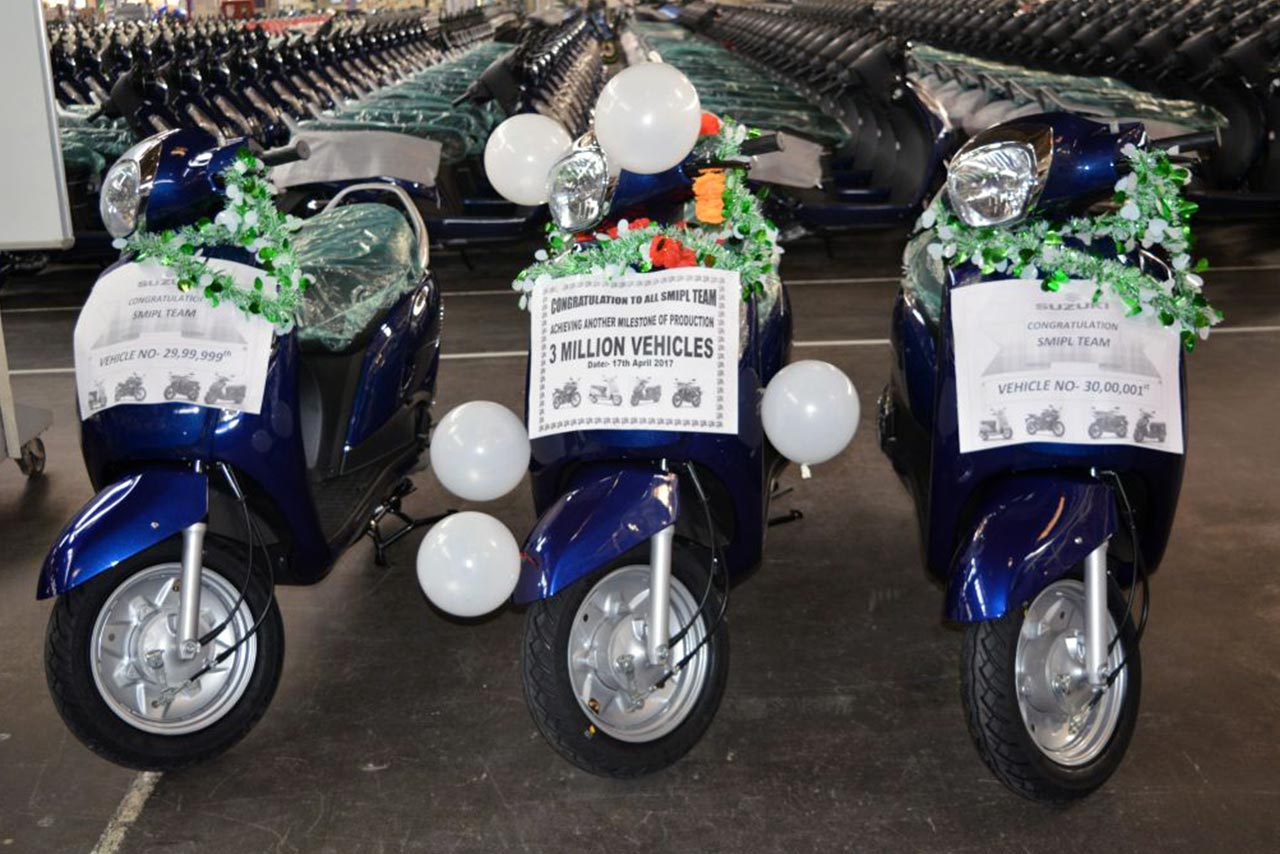 The 3 millionth vehicle built on Monday, April 17th, 2017 was the drum version of the new Access 125 in Pearl Suzuki Deep Blue No.2 colour. It has largely been the success of the Gixxer range of motorcycles and the Access 125 scooter that the company was able to reach this milestone. Other motorcycles and scooters along with the high-end bikes also contributed their share to the progress of Suzuki India for this landmark occasion.
Speaking about this auspicious milestone, Mr. Satoshi Uchida, Managing Director, SMIPL, said "We are delighted to have achieved this remarkable feat which stands as a testament to the continued customer confidence and support & dedication of our employees, dealers and suppliers. Our vehicles have gained immense popularity by fulfilling our commitment to quality across markets. We have witnessed a rapid growth since the past few years and we are confident about further reinforcing our position in the market."
Suzuki Motorcycle India Private Limited started its operations in February 2006 and since then has expanded its network by opening new dealerships in the country and increased customer outreach along with exporting vehicles to the foreign markets. Currently, the company has a manufacturing capacity of 5,40,000 units per year which it plans to increase to elevate its operational benchmarks.
Suzuki India 3-Million Milestone – Image Gallery
Save