Zortrax, a 3D printing company from Poland, has showcased the potential of their printers by redesigning the body panels of a Triumph Daytona 675.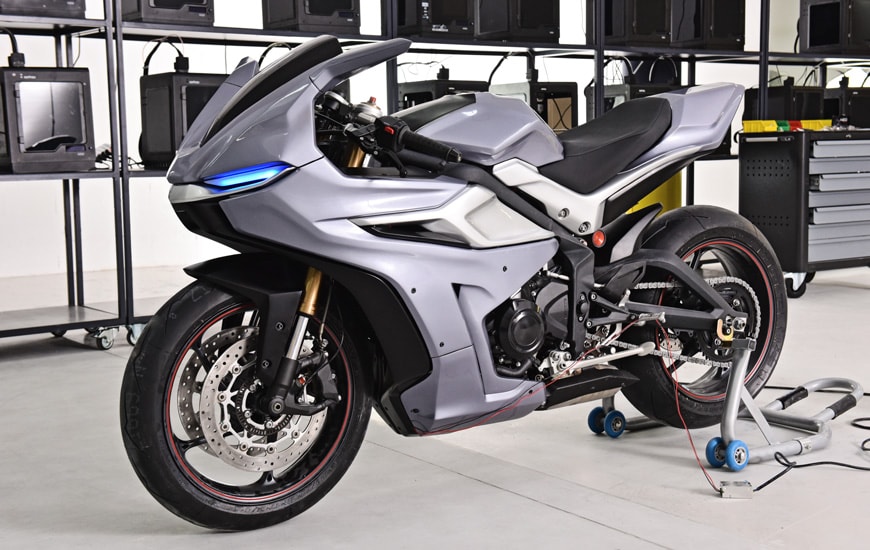 3D printing is the next big industrial revolution waiting to happen. This technology which is improving day-by-day, has the potential to eradicate many age-old manufacturing processes. The automobile industry is one of the biggest beneficiaries of this technology. This will allow creating forms and surfaces with materials that were unthinkable before.
The goal of this exercise was to make professional looking parts for the Triumph Daytona 675 that would bolt on in place of the OEM components. The first step was to dismantle the motorcycle of its parts and record their measurements with help of a 3D scanner.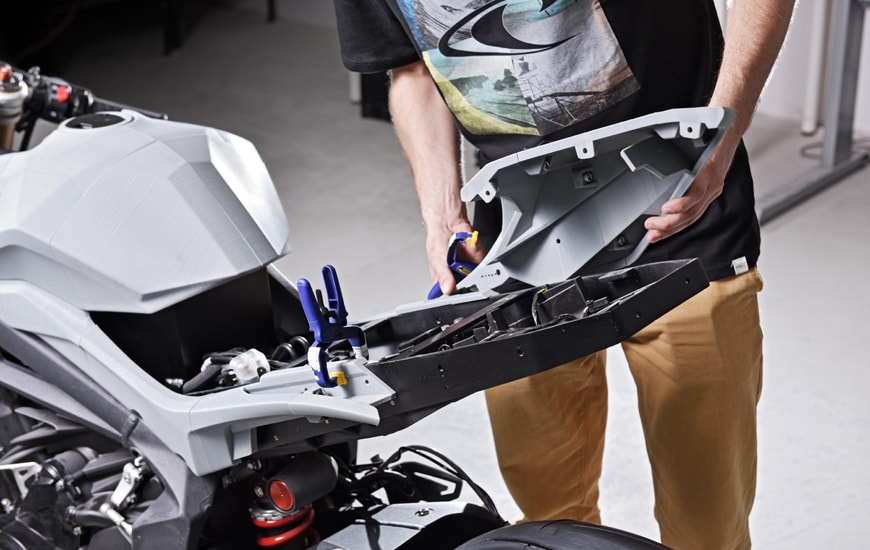 The next step was to reverse engineer the parts and recreate new shapes and dimensions of already existing articles. After the components are modelled, the data is fed to the 3D printers. The bigger parts were printed on the Zortrax M300 printers while a few smaller parts were created using M200 3D printers.
Once the high-quality 3D printed objects were out, they were prepped and sent for painting with an ultra-shiny grey shade. Some parts were purposely left unpainted to show off the matte black surface finish. After completing all the post-processing the crew fixed the Triumph Daytona 675 with new body panels. Zortrax also added sleek looking blue LED lamps at the front which somehow remind me of Iron Man. Had this motorcycle been painted in red and gold it would have turned up in Tony Stark's garage.
It took Zortrax, about a month of hard work to bring about this futuristic version of the Triumph Daytona 675. While at the moment it may not be rapid enough for a production line, 3D printing will definitely help in creating one-off examples. The technology can be a boon to the aftermarket and racing industry as it will enable designers and engineers to build their products efficiently and with better precision and quality.
3D printing technology is becoming better and cheaper as time progresses. Imagine in the next few years it will be affordable enough to be used by an individual to produce their own parts for cars and bikes. If it happens, what will you print for your ride? Let us know in the comments below.
Triumph Daytona 675 by Zortrax 3D Printing – Image Gallery
Source: Zortrax
Save