Mercedes-AMG GT R has set a new record for the fastest ever lap by any production car at India's famed F1 circuit, the Buddh International Circuit. The supercar is all set for its official launch on 21st August 2017 in the country.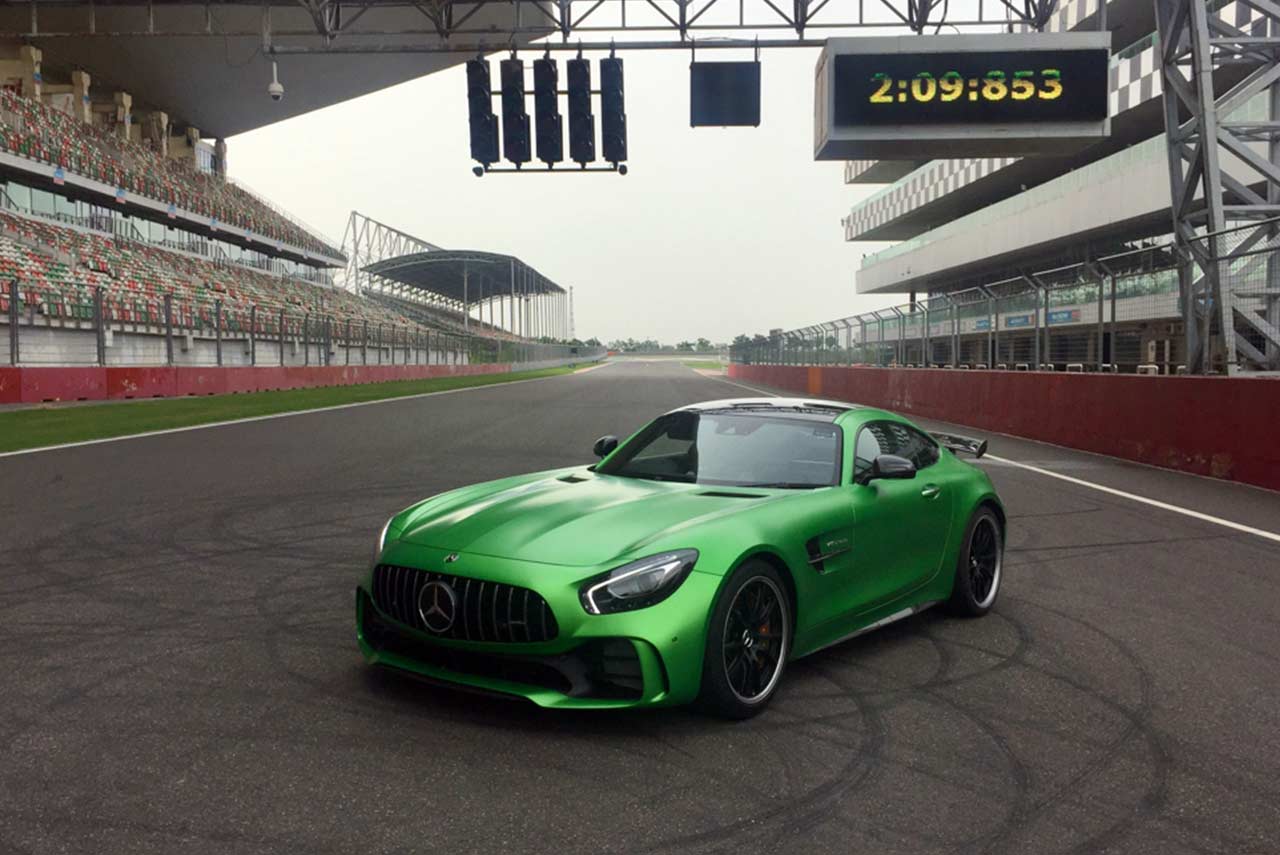 Mercedes-AMG GT R has set a lap timing of 2:09:853 becoming the fastest production car ever to accomplish this record. Previously this title for the Fastest Lap at the Buddh International Circuit was with the legendary Mercedes-Benz vehicle SLS AMG which had set a lap time of 2:14.521 in March 2013.
Behind the wheels of the AMG green hell magno coloured supercar was Christian Hohenadel, a successful AMG Driver. The speed test was conducted by Federation of Motor Sports Clubs of India (FMSCI).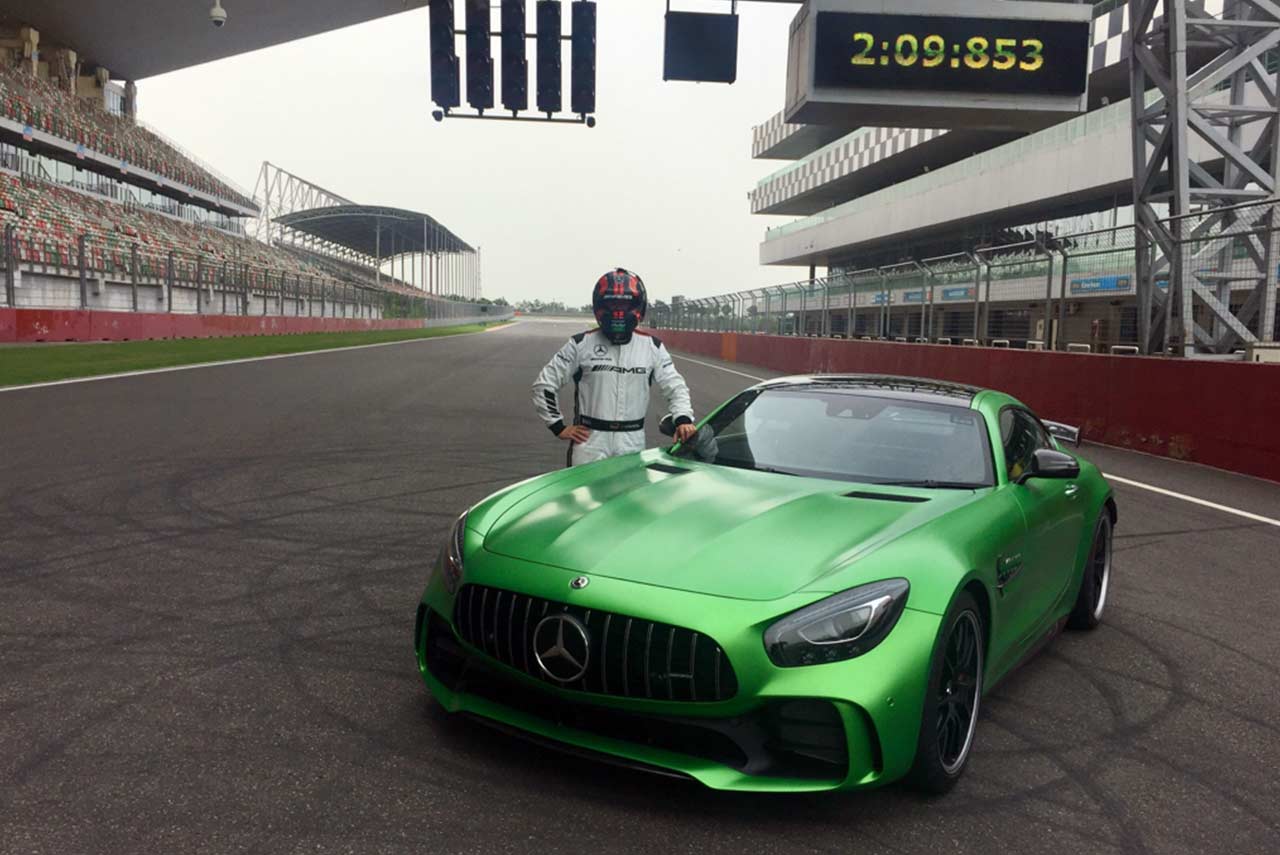 Roland Folger, Managing Director and CEO, Mercedes-Benz India: "We are highly thrilled with the accomplishment of the 'Beast of the Green Hell', which spearheads Mercedes-AMG's model range globally. The Mercedes-AMG GT R which has spent a large portion of its development time at the Green Hell of the Nürburgring has proven its racing mettle at our very own Buddh International Circuit. It is only fitting that ahead of its India debut, the Mercedes-AMG GT R, holds the title of clocking the fastest lap ever by a production car in India. Mercedes-Benz has a formidable presence in the racing and motorsports arena, and this strong lineage is present in our vehicle design and technology, both in performance and aesthetics. The AMG GT R is an embodiment of Mercedes-AMG's global expertise in creating a sports car that every performance enthusiast around the world, would like to own and experience every day."
Mr. Akbar Ebrahim , President  FMSCI , commented, "The FMSCI is happy to have been part of this record attempt by Mercedes-Benz India . Our Technical delegate Mr. Raj Kapoor supervised the entire test and is happy to note that a new lap record has been created at the Buddh International Circuit by a production car, the Mercedes–AMG GT R. The FMSCI congratulated Mercedes-Benz India on this achievement and wishes them the very best in the introduction of this sports car in the Indian market."
The Mercedes-AMG GT R is packed with motorsport technology. The supercar is powered by a 4.0-litre twin-turbo V-8 engine which churns out 585 hp of power and 700 Nm of torque. The motor is coupled with the 7-speed AMG SPEEDSHIFT DCT. The car can reach 100 km/h from zero in 3.6 seconds and can attain a top speed of 318 km/h.
2017 Mercedes-AMG GT R – Image Gallery:
Save
Save