Here is a new work of imagination, a new rendering of a 6×6 vehicle based on the very popular Tata Sumo.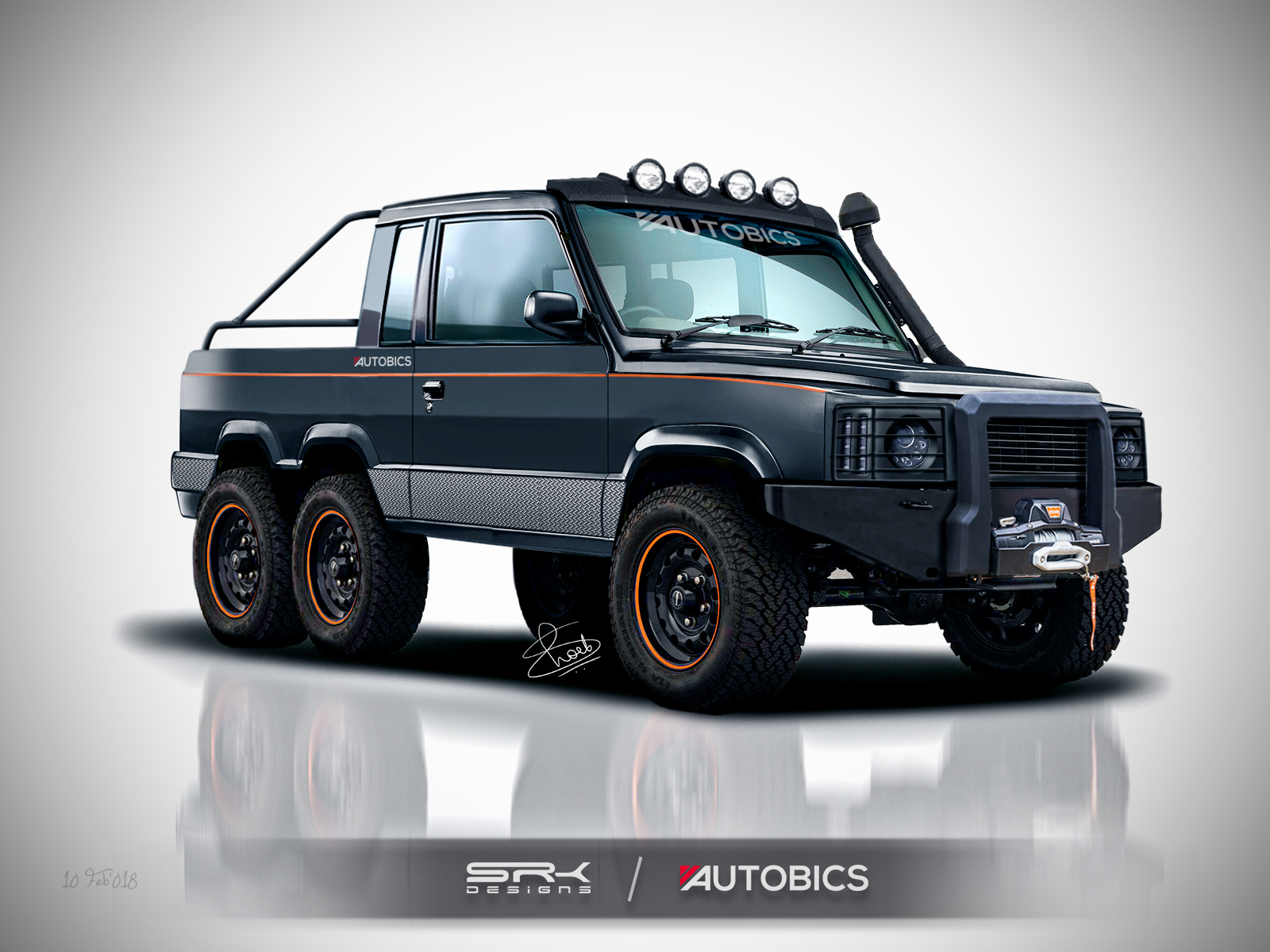 So as you can see, I've used a Tata Sumo Gold as the base vehicle and transformed it into a 6X6 monster. A lift kit has been added to further raise the vehicle off the ground and make it capable to ride over any kind of rough terrain.
The front look has been inspired by the Land Rover Defender and gets a custom bumper. It also gets projector headlamps and LED lights. It also gets a series of 4 auxiliary lamps fitted on the roof and a snorkel to make sure the vehicle doesn't get stalled while crossing water bodies.
Finished in dark matte grey, the Tata Sumo 6X6 looks menacing. It gets a pinstripe in orange colour across the body length and also on the deep dish wheels which have been fitted with all-terrain tyres.
If you liked the render, do watch its making video too.
Tata Sumo 6X6 Making Video:
Can't see the video here? Head to the SRK Designs YouTube Channel
The Tata Sumo which was launched in 1994, was once a very popular Multi Utility Vehicle (MUV), especially in the rural parts of India. The vehicle got its name from Japan's Sumo wrestlers because of its size and power and it was also said to be based on the name Sumant Moolgaonkar, who was responsible for developing this MUV for Tata Motors.
As time passed Sumo faced severe competition from its rivals and eventually lost a big share of its market to vehicles like the Mahindra Bolero and Toyota Qualis. Tata Motors tried to put out many variants such as the Spacio, Spacio Gold Plus, Sumo Victa and even the Sumo Gold to capture the market again. The company even went ahead and launched an all-new model called the Tata Sumo Grande which came with an all-new styling and boasted of many more features.