Royal Enfield, an iconic motorcycle brand has come a long way since its inception. The company has adopted modern technologies for its bike production as well as into its products. It is now producing some really good motorcycles aimed at enthusiast all across the globe. While the new generation bikes offer more than what their ancestors did, there is something extra special about the old Royal Enfield motorcycles.
One such example is the Royal Enfield Dreamliner. This weird looking creation is actually a 350cc Royal Enfield. In 1965 The Motor Cycle magazine commissioned Lauris Watts, to design a streamlined body around the two-wheeler to study the effect of reduced drag on an everyday motorcycle and thus was born the Royal Enfield Dreamliner
The extra bodywork on the Royal Enfield Dreamliner added around 20 kg to the overall weight. It was designed to be as aerodynamic as possible with the resources in that period and as per the test results, it was able to reduce fuel consumption by 35% at 60 mph (approx. 96 km/h). The Dreamliner had a coefficient of drag of 0.66 Cd and the fairing also helped to improve the bike's top speed by about 11%.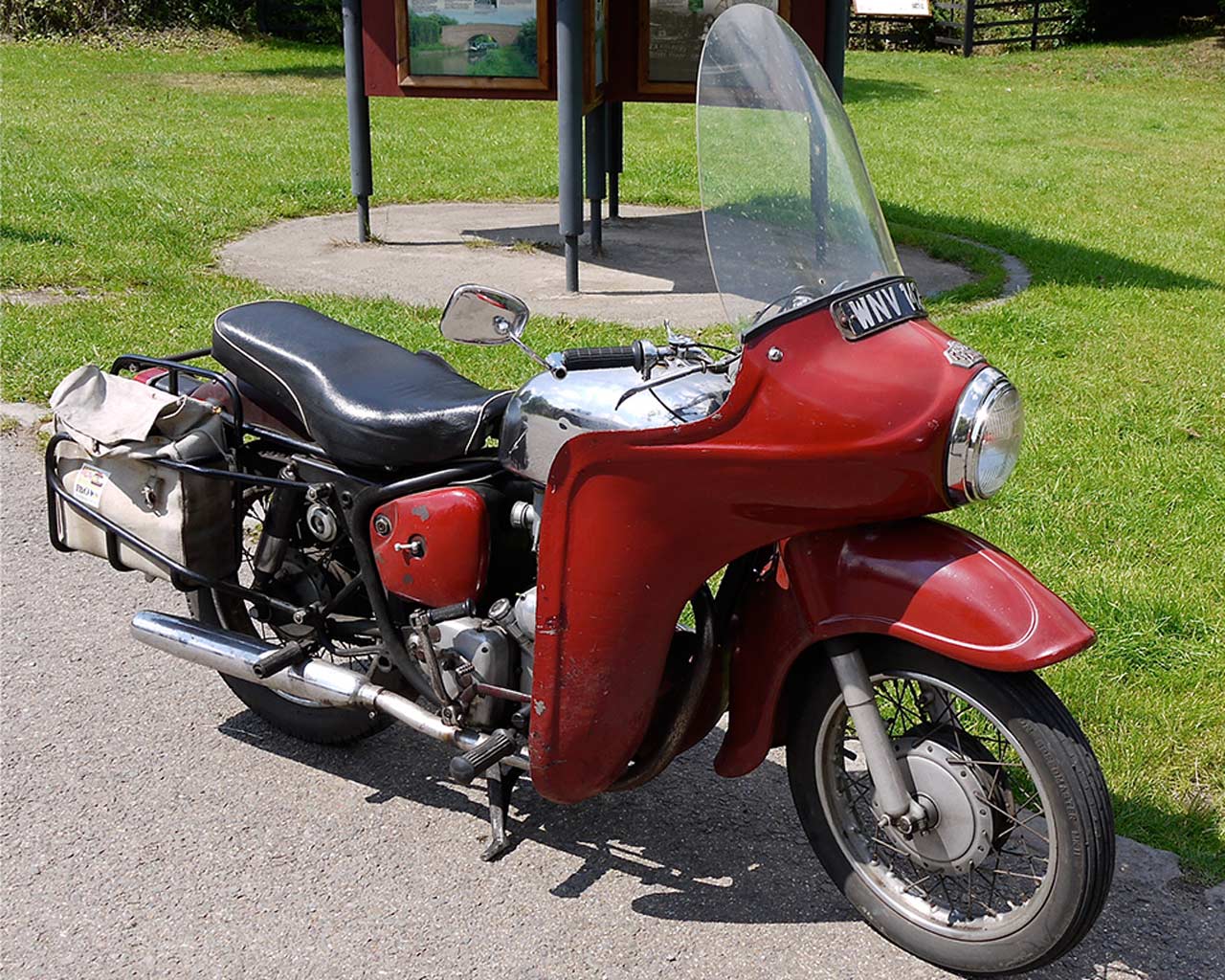 While the Royal Enfield Dreamliner remained as a prototype design, the company did retail a Royal Enfield Airflow version with an add-on fairing, which improved the efficiency and also protected the rider from weather elements.
Source: RoyalEnfields / Ecomodder with inputs from the book – Motorcycle Handling and Chassis Design: The Art and Science