Earlier this year, SAIC Motor Corporation Limited, the largest automobile giant in China had revealed its plan to enter the Indian car market with the launch of iconic British sports car brand MG (Morris Garages) which will function as MG Motor India. The company had also said that they will setup a wholly-owned car manufacturing facility in the country.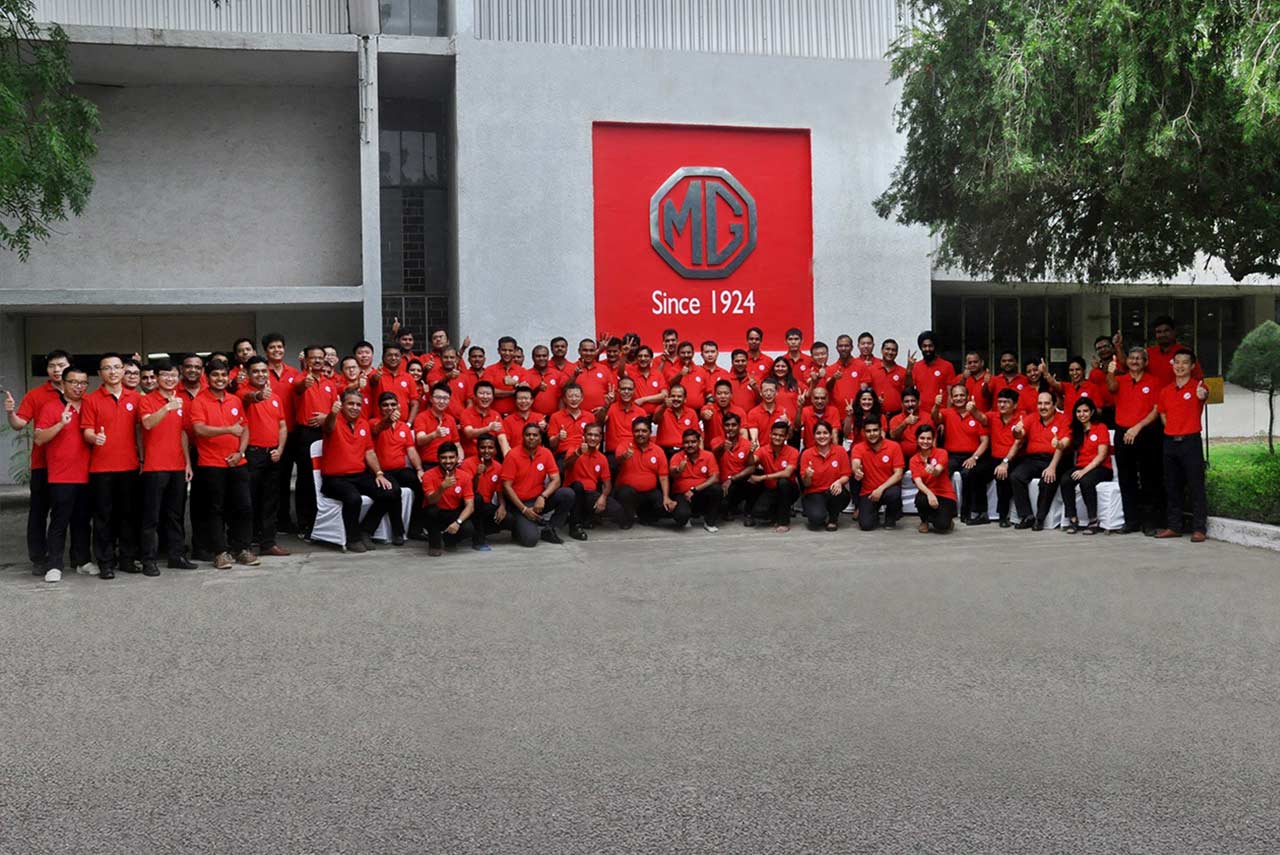 Now, MG Motor India has announced the inauguration of its first-ever manufacturing facility at Halol, Gujarat. The company will initially invest a minimum of INR 2,000 Crore. The initial capacity of the manufacturing plant will be 80,000 units per annum in the first phase. The first product will roll out from this plant in 2019.
Spread over an area of 170 acres, the state-of-the-art facility already has a workforce of 70 employees. The plant will create more number of jobs apart from several additional indirect jobs in the state, as part of the 'Make in India' and 'Skill India' initiatives.
"Today is a water-shed moment for the MG brand in India with the inauguration of our first-ever manufacturing facility here. Overall, we aim to positively contribute to the ecosystem here in Gujarat including all stakeholders by generating employment opportunities for local talent, leveraging the capable supplier base and contributing to the overall benefit of the society and community here," said Rajeev Chaba, President and Managing Director, MG Motor India.
"The Morris Garages brand already has a huge resonance in India with at least 500 owners in India since 1924, when the brand was first established in the UK. These owners and many passionate fans have expressed their curiosity, keenly anticipating the brand's return to India. The first product will roll out from here in 2019, blending MG's true DNA with modern British design language," added Mr. Chaba.
"We greatly appreciate the pro-active approach displayed by the Gujarat government in facilitating the smooth transfer approval of the Halol plant and granting us the required approvals to re-start the operations. With this, we are very proud to play our role to the 'Make in India' initiative, contributing to the overall positive and sustainable development of the society here. With the takeover and other transfer formalities having completed, we will start refurbishing the entire plant very soon, with MG's state-of-the-art manufacturing tools, equipment and processes," said P Balendran, Executive Director, MG Motor India.